Candy and sweets are associated with every holiday ever…from Halloween to Valentine's Day, and even birthdays. Now imagine you're a parent to a child with food allergies. That is the reality for 5.9 million children in America, according to the American College of Allergy, Asthma, and Immunology.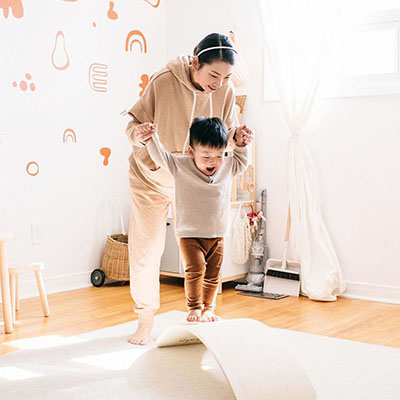 Shop Our Most-Used Items From Amazon for Toddlers!
If your kid is turning 2, get ready for hilarious conversations, much more involved play, and lots of sweet, sloppy kid hugs and kisses. As for what you'll need? Leave that to us.
This way to shop —>
This Valentine's Day, we're making a conscious effort to give cards and treats that everyone can enjoy. We rounded up 15 of our favorite non-candy Valentine's. Read on for our favorite crafty ways to show your love this year.