Finally: the babysitter has been booked, reservations have been made, and you and your S.O. have made it through to Friday night. While your date nights may be few(er) and far(ther) between these days, it's nice to pull yourself together and get a little time away to connect, just the two of you.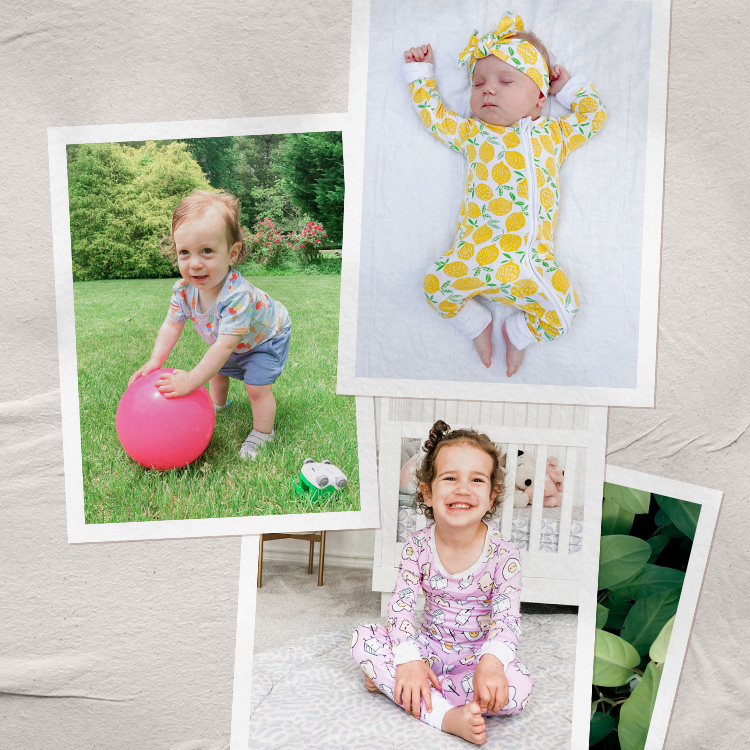 it's more than just their cute PJs... get ready to add to cart! 😍
And while many of us have our weekday and running-around-with-the-kiddos wardrobe nailed, when it comes to a fun night out with the one you love, you might be left scratching your head. Check out a few of our foolproof date night outfit formulas for when you want to step it up all in the name of love (and a break from your little monsters — er, we mean little loves!).
Whether your date night means dinner for two, meeting up with old friends, or something far more exciting, check out a few of tried-and-true outfit ideas for your next night out:
High Waist Denim + Cami + Duster
Cami // Duster// Jeans // Necklace // Dry Shampoo (an office obsession) // Belt // D'Orsay Flat
Let's be real: finding a great pair of denim is no small feat. So, when you find one that hits in all the right places, we say wear it for date night as much as you can. I love tucking a pretty lace cami into high(er) waist denim and adding a long-line robe (yes robe, but fancier than what you wear after a long day with a glass of wine scrolling Netflix). It's a sophisticated look that is still cozy enough for cooler temps (looking at you, polar vortex).
Denim Jacket + Pleated Midi Skirt + Tee
Denim Jacket // T-Shirt // Midi Skirt // Sneakers // Ring Bag // Fringe Earrings // Nail Polish
A pleated midi-length skirt looks good on every body type, trust me. This particular skirt adds a bit of glam with all that understated sparkle. Play it up with a great heel, or keep it casual with a white leather sneaker. Pro tip: pull the skirt right to the smallest part of your waist to create a beautiful shape, and tuck your fitted tee in layered with your favorite denim jacket. You're ready, mama!
Cropped Denim + Off The Shoulder
Jeans // Boots // Clutch// Sweater // Tassel Earrings // Self-Tanning Drops (our managing editor swears by these) // High-Shine Hair Mist
In my book, certain style truths always hold up, and one of those truths is that a simple, off-the-shoulder top will ALWAYS look chic. It's my go-to when I want to look pulled together and a little bit sexy, but still feel super classic. It feels fashion-forward to pair it with cropped denim and a not-so-boring shoe.
Floral Mini Dress + Booties
Booties // Floral Shift Dress // Faux Leather Jacket // Tights // Bucket Bag // Fragrance Roller // Hat // Bracelet
Get yourself in a pretty dress, feminine dress! A mini dress is a fun way to show a little leg (we know you've got 'em!) — throw on a pair of black opaque tights and a flat bootie to finish the look while the weather stays uncooperative.
Leather + Mod White Tee + Boyfriend Blazer
Lace Tee with Cami // Faux Leather Leggings // Blazer // Bag // Earrings // Liner // Lipgloss
An outfit combo that never gets old. There's something about soft lace layered over black pants that's both playful and polished – leather leggings are having a ~moment~ so this is the perfect outfit to work that trend in. Top it off with a longline jacket to complete the look, alongside your favorite pumps.
Tell us, which date night style are you going to try next?