The holidays can be a happy, joyful time, but for those experiencing infertility or pregnancy loss, this season can be particularly difficult. Little things, like an influx of cute kids on holiday cards, pressing relatives asking "So, when will you have a baby?" and not having a little one to shop for can be so hard for many grieving mothers.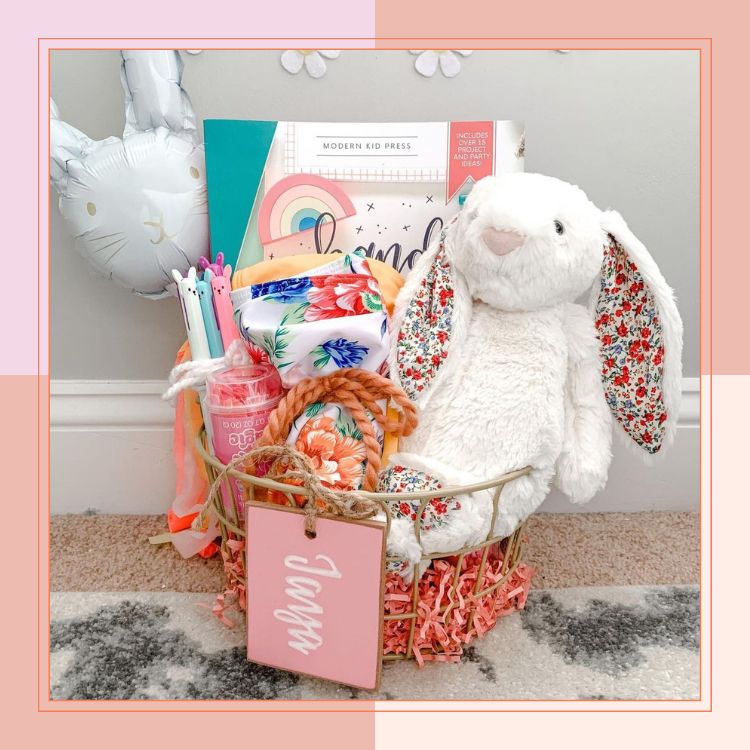 everything you need to get ready for the Easter Bunny's visit on April 9th! 🐰
Of course, different people react differently to infertility and pregnancy loss. Some people feel very strongly, while others do not. Feelings of grief are very common and grief can sometimes be both a physical and emotional experience. Other common emotions include sadness, numbness, anger, denial, relief, and disappointment. Many women also feel tremendously guilty, often wondering if something they did caused the miscarriage or infertility they are experiencing.
It's said that one in four pregnant women will experience a miscarriage and about one in eight couples experience infertility. Regardless of how common these experiences can be, it doesn't make them any less traumatic.
Family and friends play a significant role in supporting women affected by infertility and pregnancy loss – what they do or don't say or do can have a lasting impact. Yet our cultural discomfort with discussing any sort of loss – especially one that is "private" – means women are often met silence, avoidance, or worst of all, lack of acknowledgment of their strife and pain.
Family and friends play a significant role in supporting women affected by infertility and pregnancy loss – what they do or don't say or do can have a lasting impact.
Fortunately, as our society continues to shift and as infertility and pregnancy loss are spoken about more and more, there is more awareness surrounding these struggles. Well-meaning friends and family are looking for ways to support the mothers in their lives, and there are many ways to do just that.
Give a gift that shows you are thinking of them
Feeling acknowledged during times of loss is essential to the grieving process. Having friends acknowledge loss fosters a sense of community and belonging that is necessary for healthy grieving.
One of our favorite ways to show our friends we care is laurelbox, an online shop that offers beautiful sympathy gifts. These gifts give friends of women experiencing infertility or loss a unique array of gift options to support them, from plantable seed paper to herbal teas to beautiful jewelry to commemorate loved ones.
The gifts available at laurelbox are a simple and easy way for friends and family to show they care. Among our favorites to give are The Commemorative Miscarriage Box and the Loved & Remembered Wind Chimes.
Check in regularly, but don't try to problem solve
When a friend is in pain, it's only natural to want to jump in and offer solutions or alternatives — it's an effort to attempt to take away their hurt. More often than not, this approach does more to minimize our own discomfort or feelings of helplessness than it does to improve the actual situation or problem. There is such little control in infertility and family planning, and all of the decisions to be made are deeply personal. Your job is not to find solutions. It's to offer support.
Offer your loved one an ear to listen to or a shoulder to cry on, and don't push if they shy away. Just letting them know you are there and available will be meaningful, and continuing to show your support will encourage them to talk to you when they are ready. Ask about how they are doing and, if they are pursuing treatment, ask how it is going. Make note of important dates – treatment days, loss days and missed due dates, and be sure to check in around those times.
Let your friend guide the conversation, validate their feelings, and support their plans.
Your job is not to find solutions. It's to offer support.
Recognize them and their struggle, particularly on holidays and birthdays
Sometimes those celebratory times can be lonely, often because we, in our heads and hearts, usually have a picture of how our lives would look at that time. While you may worry you will say the wrong thing and upset them further, saying nothing at all can sometimes make loneliness feel worse. It can make women feel that their struggles are invisible or insignificant.
And while you may be tempted to maintain a positive or optimistic outlook when talking to them, know that hope is real and immensely powerful, but it always has its place. The truth is, no one knows when, how, or if they will be able to conceive or build a family. And there needs to be a safe space to talk about all of the desperately hidden emotions of profound grief and loss.
If you find yourself unsure of whether or not your friend needs a pick-me-up, just ask. A simple question like, "I'm so sorry you're hurting right now. Is this one of those times you need a boost, or would you rather I just listen? I'm here to support you, however I can."
Offer practical help
While carrying the emotional weight of infertility or pregnancy loss, those practical things can fall to the wayside. This is where you can step in and offer your support in many different ways.
Ask for their grocery list and drop groceries on their doorstep.
Offer to cook and pack up some meals for them, so they don't have to think about it but can still partake in a healthy, home-cooked meal.
Bring over some wine or ice cream and sit with them while they cry so they aren't alone.
Offer to drive them to their doctor's appointments.
Ask, "How can I help?" and then follow through.
Babysit their older children so they can have some time to themselves.
Be sensitive with your own news
There might be a time when you come to find out you're expecting while a close friend or family member is still struggling with their own infertility or loss. Of course, you'll be excited and eager to share, but there is a way to do that while maintaining your sensitivity and support of your friend.
First, talk to them. It might be tempting to avoid the conversation altogether, but imagine how awful how would feel if the tables were turned and you found out via social media or a third party. Do the decent and considerate thing and let them know before they find out from someone else.
Then, give them space. Be honest about your hesitancy in sharing and recognize that they might feel conflicted about your news. Reiterate that you are there for them whenever they are ready to talk. In the meantime, make sure you reach out to other friends to ensure you are supported throughout your pregnancy, as well.
When that time comes that they are ready to talk, be mindful about your comments. Avoid complaining about any pregnancy symptoms or annoyances in front of them. Offer your continued support and be honest when you're unsure about what or how much your friend might want to hear. It never hurts to ask.
Showing your friend thoughtfulness and support can be an important way to preserve your friendship during what might be the most difficult time of their life.
This post was in partnership with laurelbox, but all of the opinions within are those of The Everymom editorial board.