There are days when I feel like crazed is my constant state of being. I'm constantly asked questions: what's for dinner, where is this, what time is my doctor's appointment? Being a mom can mean being the keeper of all information, which can be stressful because it's a lot for one person to manage.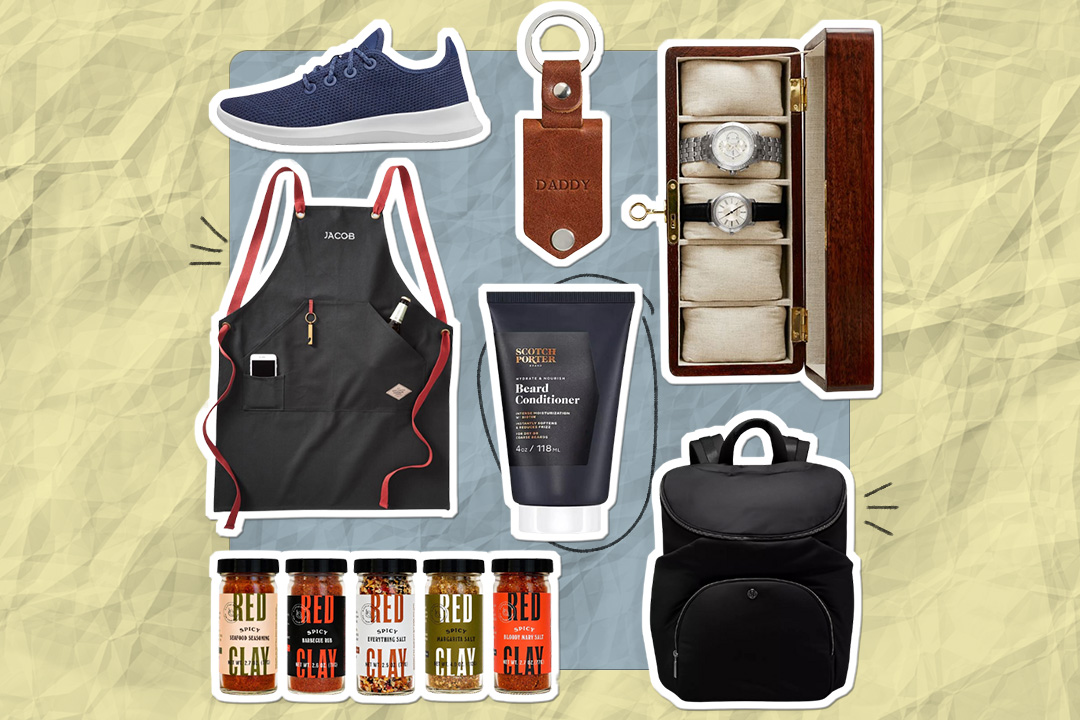 june 18 is coming up fast — have you started shopping yet? 😎
So how do you ease the stress a bit? I've been trying a few different ways to keep my family more organized and I've started to feel calmer getting out the door in the morning and while making dinner. Read on for a few ideas on how to keep your family organized, and hopefully ease your daily stress. 
Carry the Essentials
When you're working during the week and with your family on the weekends, you're constantly switching your bag between purse and diaper bag. I always forget something when I go back and forth. It's either my wallet and I'm stuck at work without a credit card for lunch or a change of clothes for my son and he's stuck in a wet shirt after the water area at the museum. ToteSavvy makes it easy to stay organized and switch back and forth. You just take the liner out of your current bag and put it into the new one. It has 11 pockets (and one insulated) so you'll know exactly where everything is at all times.
Easily Manage Everyone's Schedules
Real talk. There is nothing more annoying than when my husband asks me, for the third time, what time our son's doctor's appointment is. We recently started using a shared calendar app and it has made scheduling appointments and meetings so much easier. Now everyone is in the know when it comes to our family schedule. After some research, we decided to go with the Cozi Family Organizer. Other options are a shared Google Calendar, Hub or Wunderlist.
Plan the Night Before
Mornings are hectic waking everyone up, getting dressed, fed and out the door. To help ease the craziness, I've started planning and packing as much as I can the night before. Right before I get in bed, I take a few minutes to organize get my son's backpack for school and my bag for work. I have started showering at night so I have more time in the morning to feed my son breakfast and play before we head out the door. We're scrambling less in the mornings and it only takes about ten minutes of my night – win, win!
Teach Responsibility Early
It might seem counterintuitive to give your toddler chores because they need help doing them and it can take more time than doing it yourself. But giving them responsibilities, even at a young age, helps teach valuable life skills. Teaching a toddler how to tidy up their toys, brush their teeth and clear their dishes gives them a sense of accomplishment and makes them feel like a big kid. And what toddler doesn't want to feel like that? Wondering what chores are appropriate for your kid's age? We recommend starting here and here. 
Stock Your Freezer
I always have the best intention of planning our meals for the week, but somehow, it always sounds much easier than it actually is. When my meal planning isn't on par for the week, or we need a quick meal, I head to the freezer. Once every few months, I stock up on my freezer staples: brown rice, roasted vegetables, fruit, frozen herbs, waffles, easy microwave meals and fish. Pro tip: Costco has amazing fresh fish. Buy a large salmon or tilapia filet, portion it out and freeze. Wondering what to stock up on for your family? Check out our Trader Joe's freezer picks.
Set Up a Control Center
When your kids start going to school, they come home with so many papers. Add mail and work papers to that stack and it's a panic attack waiting to happen. Create an organized command center where you and your family have a specific place for all the things. Mail and to do's go in one spot, each kid has their own designated place, and add an important information spot for emergency numbers for babysitters.
What tips and tricks keep your family organized? Leave a comment below!
This post was in partnership with ToteSavvy, but all of the opinions within are those of The Everymom editorial board.