Dear Everymom Readers,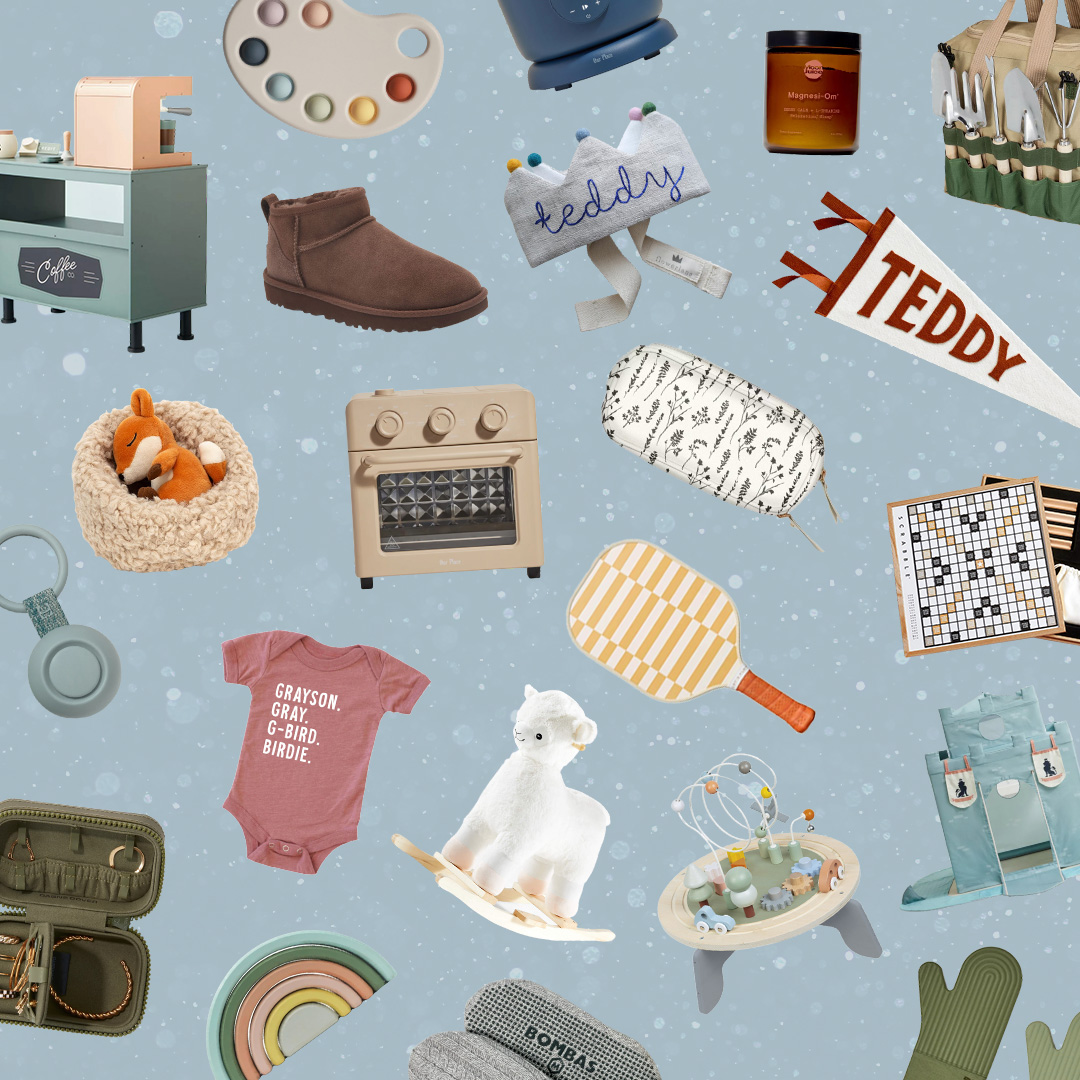 everything you need to ace holiday gifting this year 🎁
As you may or may not know, depending how long you've been around these parts, I cofounded The Everygirl with my business partner Alaina Kaczmarski in 2012. I was in my late 20s, single, had zero connections, and wanted to help other women feel inspired. I spent $3,000 (a good chunk of my savings at the time) to pay for half the cost of our first website. So much of that time is a blur, but Alaina and I poured ourselves into building a business from scratch, and I was lucky enough to continue to do what I loved for almost a decade. Our team has grown to over a dozen amazing women, many talented contributors and interns, two websites, a furniture collaboration, online courses, conferences, a foundation, and most recently, The Everygirl x Day Designer for Target!
As amazing as it all was and still is, I have made the decision to step down from The Everygirl Media Group.
My daughter Margot was diagnosed with Leukemia last May. There was no question I had to get her through treatment, so I took a medical leave–which also coincided with a maternity leave for our new baby–with plans to return to work as we neared the end of treatment this winter. As we got closer and closer to my expected return date at the start of the new year, knowing the long road ahead of us, I started to weigh my options and feel it is in the best interest of my family and the company to step away from the day-to-day operations. It is a privilege to be able to make this decision, and one that I do not take for granted.
Please know nothing about The Everymom as you know it is changing. While this affects our internal operations, you won't notice anything different on the sites or channels.
Being behind something that has inspired millions of women and getting to be a part of a team of smart, talented, funny, hard-working women has been a gift. I am so grateful. This journey of going from a young woman who felt lost in her career to building a business that has reached millions of women is one that I feel is available to all of you, as well.
My hope for each of you is that The Everygirl and The Everymom sites continue to provide the encouragement, information, and positivity to help you follow your dreams and craft your dream career. Don't let your connections, your situation, or your budget discourage you from pursuing your dreams.
While I focus on my family and recalibrate the next steps in my career that will allow me a more flexible schedule to support my girls, I want to thank my cofounder, our team, our hundreds of contributors, our readers, and all of our partners for your unwavering support and enthusiasm for The Everygirl Media Group over the past nine years. None of this would be possible without all of you. Rest assured that our brand and mission will remain the same and I can't wait to see where 2021 will take us.
Thank you,
Danielle Moss