There's no doubt about it: the school day will look drastically different this year. But whether your family chooses homeschooling, distance learning, or in-person classes, everyone still needs good, nutritious meals to help power them through a day of learning.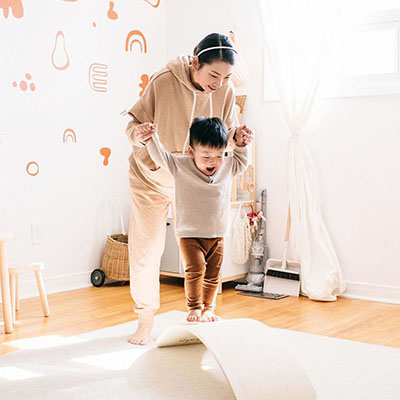 Shop Our Most-Used Items From Amazon for Toddlers!
If your kid is turning 2, get ready for hilarious conversations, much more involved play, and lots of sweet, sloppy kid hugs and kisses. As for what you'll need? Leave that to us.
This way to shop —>
And while you may not be packing a lunchbox this year, it makes good sense to give thought to the many lunch hours ahead. Sure, most days it feels like we're preparing meals on-loop, cleaning up one kitchen mess only to make way for the next. But I promise you this: having a meal plan that you and your partner can refer to throughout the day makes cooking a whole lot easier.
All of these options are kid-friendly and perfect for lunch at home or school—read on for 10 of our favorites.