Reminiscing about my own back-to-school days, I'm immediately brought back to the crisp sound of opening a fresh notebook, the simple joy of lining up newly-sharpened pencils, and the wonderful feeling of a squeaky clean backpack. Now thinking of back-to-school this year, it inevitably looks quite different. And it probably looks different for each family too. Everyone's situation is unique this year, with some kids doing in-person learning, some doing remote, and others doing a mix of the two. Then, of course, there are those brave parents taking on homeschooling for the first time ever.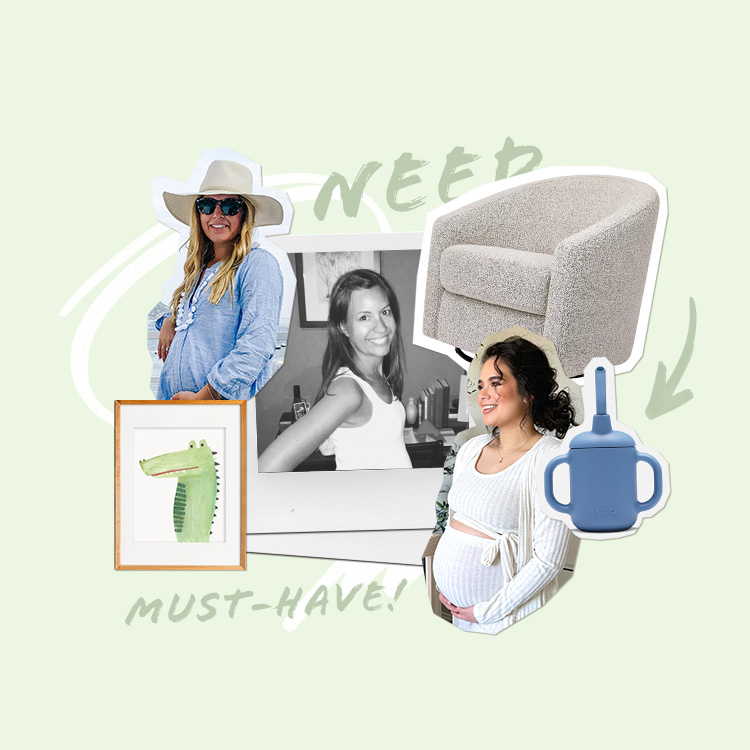 babylist has everything you need—and more! 💕
And even if we don't really know what to expect this year, the back-to-school season should be celebrated and enjoyed. It should also be made as easy as possible; parents already have enough on their plates.
To help you to get excited about September and to make it as seamless and as successful as possible, we've teamed up with Gilt City, because everyone could use a good deal. Gilt City, an online shopping and lifestyle website, offers can't-miss deals and experiences, and that definitely goes for the back-to-school season, with deals for both your kids and for you (because back-to-school isn't just about the little ones!). Perfectly aligned with 2020, these deals are ones that can be enjoyed from the comfort of your home.
As you prepare for back-to-school, here are 11 Gilt City deals you'll want to take advantage of.
1. Upgrade your family's fall wardrobe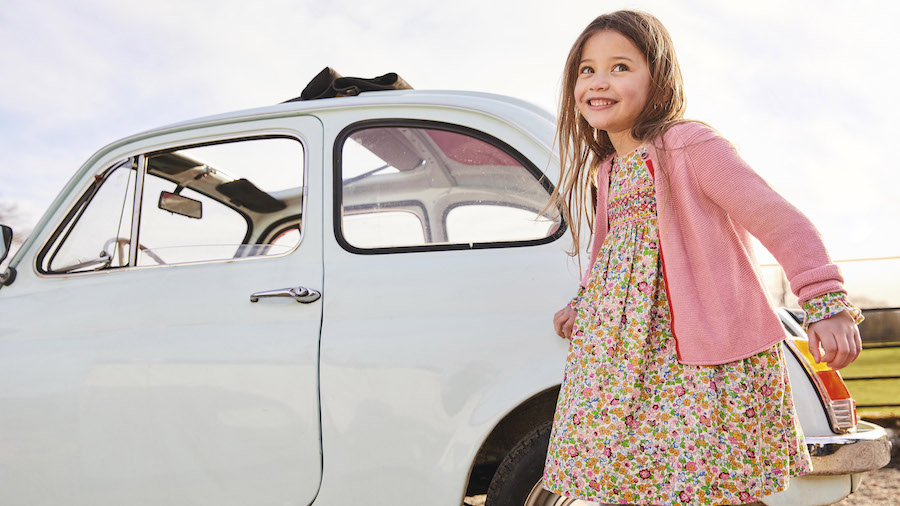 With cooler temperatures breaking through, it's a good time to do a post-summer closet cleanout, making room for fresh fall finds. Welcome the new season with a special deal from Boden, and stock up on cozy sweaters and work-from-home appropriate leggings and joggers for you (that will also look pulled together for school drop-off and pick-up). Plus, shop adorable outfits for your kids, like whimsical dresses, overalls, and fall coats. Check out Boden for up to 34 percent off sale and regular price family apparel with Boden credits. 

2. Refresh your beauty routine
Getting back into the school routine probably means early mornings and a lot less beauty rest, which is why now is a great time to give your beauty sitch a little shakeup. Consider adding beauty tools to your bathroom, like a face roller, an eye massaging tool, or a sonic face massager. These items can help give that bright and fresh-faced look we're all craving when our alarms go off way too early. Check out Nurse Jamie, offering these items and much more, with 50 percent off select products.

3. Invest in new intimates with a focus on comfort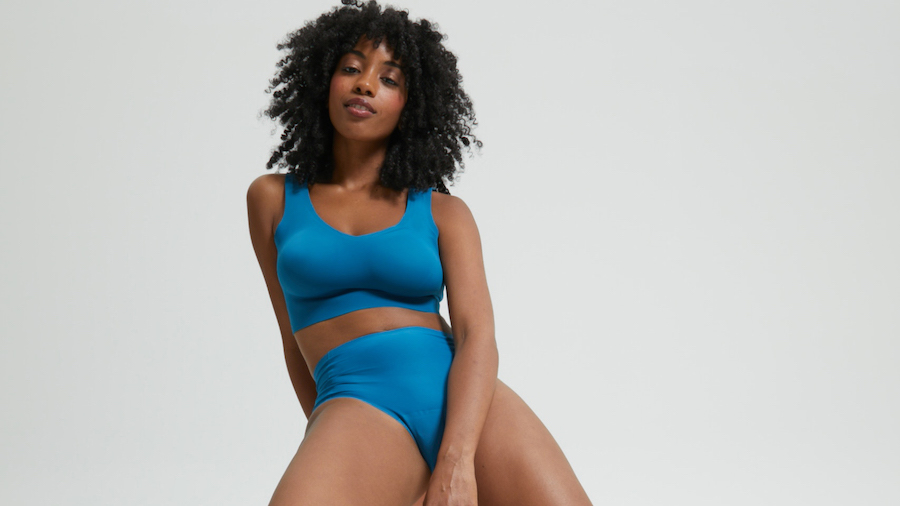 If ever there was a time to ditch underwires, now is that time. Opt for comfort and invest in no-wire bras and new comfortable underwear. This is definitely one of those small things that can make a huge difference in the way you feel.  Check out Evelyn and Bobbie, which has smoothing and seamless bras and underwear, plus their Defy Bra magically lifts and supports without any restricting wires. Evelyn and Bobbie is offering up to 50 percent off no-wire bras with two packages available.

4. Brighten up your bag game
You probably already bought your kids a new backpack for the season, but don't let them have all the fun. Fall is the perfect time to invest in a new bag for yourself as well. Add a unique bag to your collection with Poolside, offering up to 50 percent off handmade handbags.

5. Give your kid's bath and body routine a refresh, as well
Next, head to your kid's bathroom and see where an upgrade might be in order. Think about adding special bath and body essentials, like a fun new bubble bath, shampoo and conditioner you feel good about using, and a delightful body oil you might want to steal for yourself. And if you haven't tried specially formulated supplements for kids, now might be a good time to try products that support gut health. Head over to Gryph and IvyRose for up to 25 percent off organic kid's supplements and bath products.

6. Make mealtime fun and easy
We want the best for our kids, and this is especially true when it comes to their nutrition. But it can be confusing and complicated. Ace baby nutrition 101 by introducing your kids to Little Spoon and get fresh organic baby food delivered right to your door. It takes the guesswork out of introducing new flavors and foods with no prep required on your part. Score up to 35 percent off organic baby food from Little Spoon with various credit packages available for purchase.

7. Continue the learning beyond school hours
Whether your kids are learning in the classroom or at home, when the school day ends, the learning doesn't have to. Consider adding fun online learning tools to your home, like ABCmouse, which is ideal for kids ages 2-8 and helps with reading, math, science, and art and colors. Get two months of ABCmouse.com for only $5—a major steal.

8. Teach your preschoolers important life lessons
With lots of time recently spent at home, you may be among the many parents concerned about their children's social skills development. You're not alone in this worry, but there are ways to help your kids learn social skills, even from home. Elmo's Learning Adventure bundles do just that, guiding readers through early social learning and first concepts, like how to share, making friends, and more. These are essential lessons, whether your kids are headed off to school or staying home. Buy Elmo's Learning Adventure Bundle for just $25 (37 percent off).

9. Try blue light glasses to combat all the time spent at your computer
This year may include more time spent in front of screens, and this may be unavoidable for both you and your kids, particularly if they are participating in remote learning. However, you may be able to avoid eye fatigue and eye strain with the use of blue light blocking glasses. Gabriel + Simone is offering up to 44 percent off blue light glasses for the whole family, and the same deal goes for sunglasses. There are three packages to choose from.

10. Enjoy Disney through reading (and less through the TV)
If you and your kids have been spending a lot of time watching Frozen and Moana on repeat, don't worry, we're right there with you. As back-to-school rolls around though, it's a good time to transition TV-viewing over to reading. And thankfully, your kid's favorite characters will be there, making reading extra fun. Buy a Disney Princess or Disney Blockbuster Book Bundle for $20 (42 percent off), to encourage an early love of reading.

11. Celebrate with a chilled glass of wine
Back-to-school is a challenge for everyone, parents certainly included. Give yourself a break and make sure you celebrate what a good job you're doing for your kids. This year there will be plenty of ups and downs. Make sure to set aside some time to relax amidst the inevitable chaos. Enjoy a chilled glass of wine in a fun tumbler that will keep your beverage cold for up to nine hours (though we're willing to bet it won't take you that long to drink a glass). Swig Life is offering 25 percent off your purchase of $60 or more.

This post was in partnership with Gilt City but all of the opinions within are those of The Everymom editorial board.