My kids, like most kids, do not do well when constrained to their car seats for even brief periods of time. They are active and motivated, and they just want to go, go, go. Which, though wonderful, really put a dent in doing things like school drop-offs and running errands.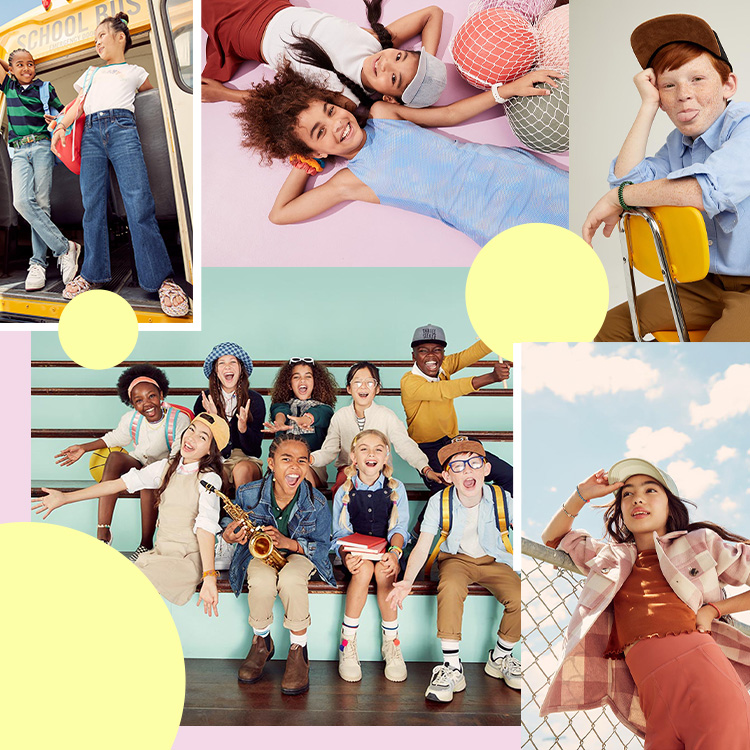 we did all the work for you—download our free printable and shop the list! 🍎✏️📚
So, when I discovered the magic of audiobooks to keep my kids content in the car, it was a gamechanger. After we started to get in the habit of listening to the same books over and over, I turned towards uncharted territory: kids' podcasts. And they have been a hit. The best part is that save for production breaks, there is always new content being released. So, in addition to listening to favorite episodes on repeat (which we do, a LOT), we can always dive into something new and fresh.
These are our favorite podcasts so far, and if you're new to the kids' podcast game, I've listed our favorite episodes as well!
But Why is put on by Vermont Public Radio, and like most public broadcasting, it is impeccably done. This was the first show we listened to and got hooked on, and it's truly as captivating for adults as it is engaging and accessible to young kids. The show answers to real questions from real listeners – like "How was the universe created?" and "Why do flamingos stand on one leg?" – by featuring various scientists and experts in the related field.
Start here:
The Kratts Take Kids On Wild Animal Adventures
Why Are Boys Boys and Girls Girls?
Why Is There a Big Patch of Garbage in the Pacific Ocean?
Ghosts and Fairies and Gnomes, Oh My!
NPR's first podcast for children is a definite hit. Hosts Mindy Thomas and Guy Raz are incredibly engaging and just the right amount of silly to keep kids chuckling and parents not-annoyed. With humor and a dose of scientific adventure, Mindy and Guy dive into the wonders of the world, exploring things like black holes, edible insects, and why ice cream melts. This is my kids' favorite podcast by far, and they constantly request the same few episodes, which I don't even mind because they really are hilarious.
Start here:
Scaredy Sharks & The Science of Fear 
Your Crabby Pee Is Scaring Me!
 The Cubic Scoop of Wombat Poop!
This podcast is a short eight-episode prequel to the PBS Kids show of the same name (which is excellent, and you must watch). Here, we learn more about 10-year-old Molly Mabray, an Alaskan native, and her life in rural Alaska. This is a show that should be listened to in order, as every episode sets up the next. But it's a quick, easy listen, and one that sets up the TV show well.
Start here: 
My 6-year-old leans heavy towards science, so this is another science-related podcast in our repertoire, likely best for older kids and tweens. This podcast nurtures a love for science with an emphasis on process and discovery. This one's a great conversation starter,  perfect for families to listen to together and discuss afterward.
Start here:
The Case of the Whale Shark Party
The Call of the Antarctic Dinosaur
What Would Happen If There Was No Moon?
The Tower of the Vomiting Robot
5. The Past and the Curious
This history podcast for kids tells unknown stories of our world in an exciting, uplifting way. The episodes focus on inspirational stories of historical achievements – like Nelly Bly's record-breaking trip around the world and the story of the Mary Celeste, a supposed ghost ship. The episodes are typically less than 30 minutes, making them perfect bite-sized tales to promote further research and discovery.
Start here:
Underwear: Washington and Charles Lee, Lincoln's Drawers and more
Bonus Episode: Ghost Ships! A Kids Listen Halloween Sweep