If you're anything like us, one of your favorite parts about the holidays is the food. We love our fair share of holiday cookies, oven-roasted turkey, and even the classic macaroni and cheese. But we also believe that there's nothing wrong with switching things up and bringing something new to the table—literally.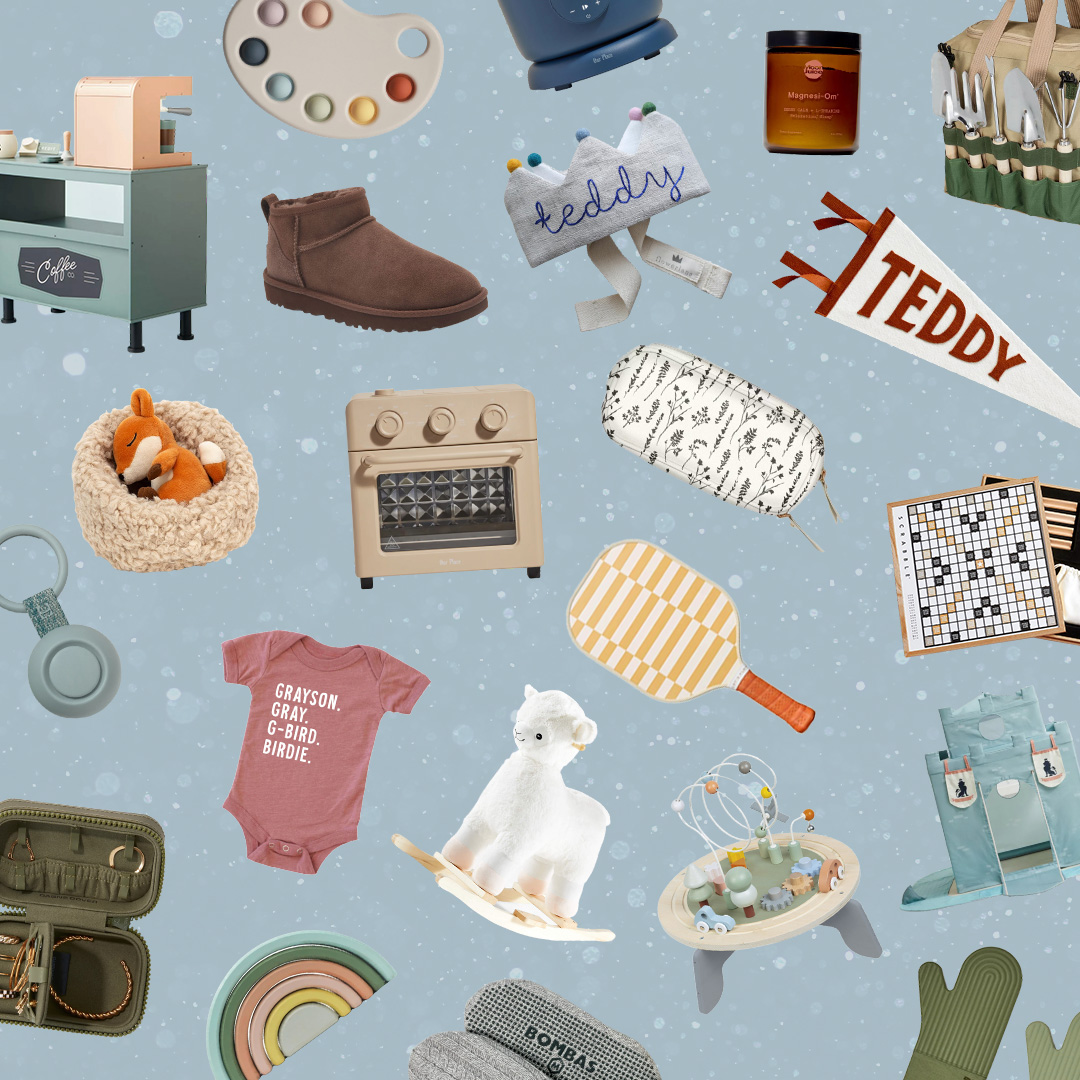 everything you need to ace holiday gifting this year 🎁
While we can appreciate the traditional dishes, why not spruce up the menu by switching up one or two ingredients? Course by course, we've assembled a list of recipes that put a delicious spin on your favorite classics—check out all 30 of them below!
Soups & Salads
Nothing quite compares to the flavor of honey mustard. This slaw is bold, refreshing, and delicious.
We love a salad option that's extra hearty. Adding sweet potatoes instantly amplifies this recipe and mixes perfectly with the maple brown butter vinaigrette.
Cold weather calls for soup, and this Thai curried soup will warm you up and put a smile on your face in no time.
It doesn't get much more flavorful than this Moroccan carrot soup. Seasoned with a za'atar spice blend, this recipe is one to try on a gloomy winter day.
Just look at all those colors! If you're like us, you know the more colorful the salad, the better.
The best part of this salad is that it tastes as good as it looks. This is a perfect start to any meal this season.
A hearty soup made with our favorite Irish ale? We're sold! This rich soup is filled with tender meat, veggies, and flavorful seasonings that make the perfect match for a cold day.
Main Entreés

This unique, mouthwatering chicken recipe will score itself a spot on your regular dinner roster after the first bite, we just know it.
We know cooking turkey perfectly can seem intimidating, but this recipe is foolproof for the juiciest, most flavorful meal out there.
There's not one meal I get more excited about than stuffed shells. I love that this recipe switches things up a bit by stuffing the shells with holiday meal leftovers.
I'm not sure it's possible for a recipe to be more seasonally appropriate. Pair this with a holiday cocktail and you've got a five-star meal on your hands.
We're convinced this is the most flavorful and easy-to-follow beef roast recipe out there.
I affectionately think of risotto as the ultimate comfort food. Nothing hits the spot quite like this recipe on a cold winter day.
Perhaps the most delectable recipe on our list are these broiled lamb chops. The chimichurri sauce gives them a slightly spicy flavor that will keep you coming back for more.
When I see prosciutto in a recipe, I become instantly intrigued. The tender turkey mixed with the salty prosciutto is a combination your tastebuds will thank you for.
Side Dishes
Just when I thought mac and cheese couldn't get any better, this recipe showed up and changed everything. We love that it's a vegan option, too!
Move over, Stove Top! You'll never be able to go back to boxed stuffing after mastering this delicious side dish.
We love mashed potatoes as much as anyone, but this recipe for mashed yuca root is a great paleo, Whole30, and downright delicious alternative.
You read that right. This recipe combines three foods that are already pretty great on their own, but even better when joined together.
If you ask me, no well-rounded meal is complete without biscuits, buns, or some other fluffy type of bread. These biscuits aren't just any old bread, though. The sweet potato adds a subtle earthy sweetness to these biscuits that we can all appreciate.
Our favorite types of dishes are the ones that are healthy but don't compromise on flavor. This savory sweet potato casserole with smoked gouda and spiced pecan tastes much less healthy than it really is!
The beloved traditional Hanukkah dish gets an upgrade with scrumptious smoked salmon and cream cheese.
Desserts
This is the dessert recipe you never knew you needed but that will forever change your pie game. The perfect finale to an incredible meal.
These bars have all the flavor of your favorite pie but are much easier to make!
Made with sweet potato bread that's baked in spiced pumpkin custard, this bread pudding recipe is one to add to your book of go-to recipes.
Bite-sized pumpkin pies may be my new favorite untraditional holiday recipe. What's even better is that these are made with a gingerbread cookie crust and are paleo and gluten-free!
Fall may be making way for winter, but that doesn't mean we have to give up the delicious Honeycrisps. Transform your beloved apple crisp into the perfect winter dessert by adding cranberry.
We have a lot of foods to thank Italy for, including this delicious sweet treat: the cannoli. This recipe is festive, unique, and a must-try.
While I'm a huge fan of classic pumpkin pie, I'm a firm believer that any dessert can only improve when chocolate gets involved.
Combining one of the most beloved desserts, the brownie, with a seasonal favorite like pecan pie might just be the best idea we've heard all year.
This article was originally published at an earlier date and has been updated for timeliness.