I've only been a mom for two months, but in that short time I learned that a diaper bag is only a diaper bag in name. Any mom or dad will attest it is so much more.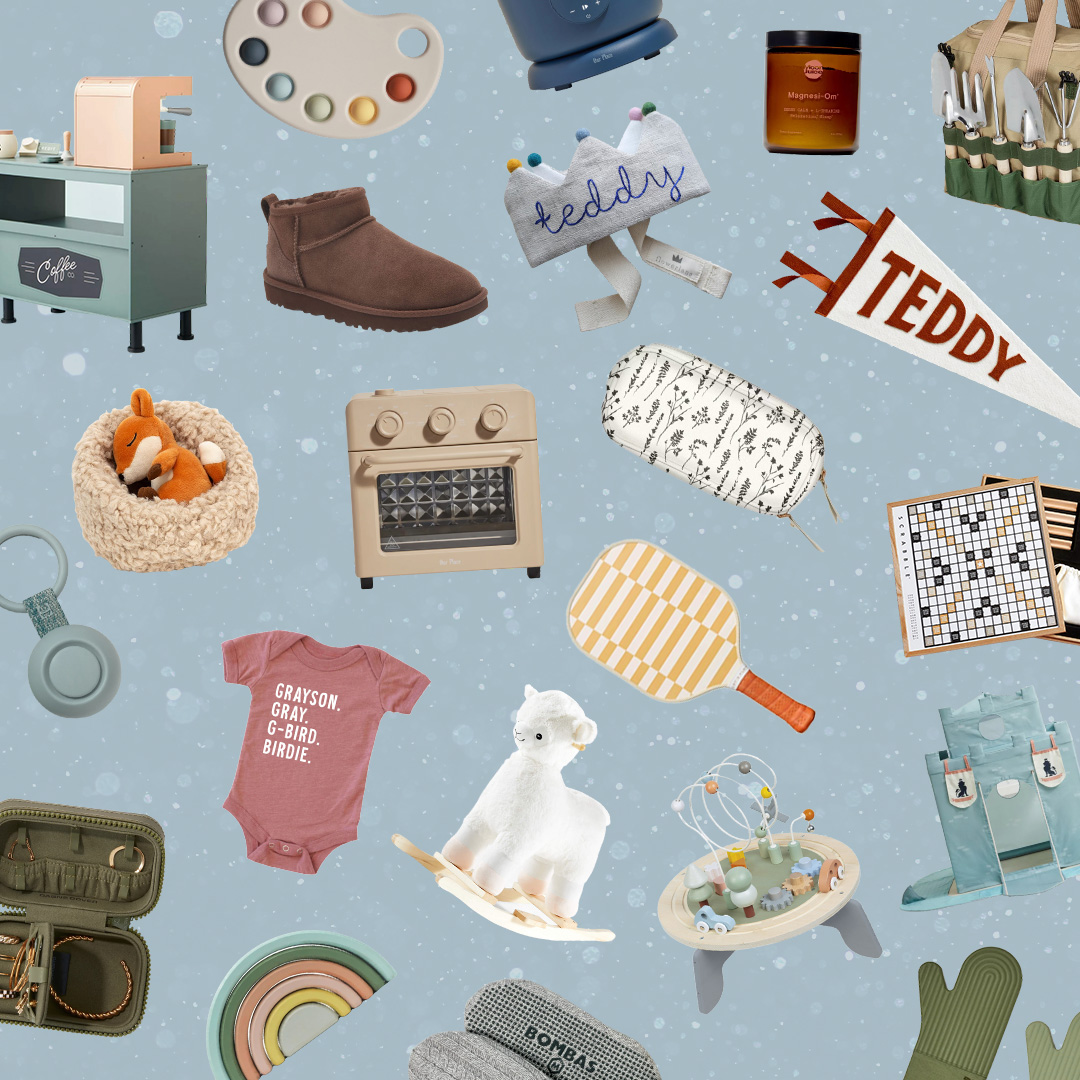 everything you need to ace holiday gifting this year 🎁
It is a parental survival kit. A Mary Poppins-esque catchall of everything you have in your home, so that you can actually leave the comfort of home, baby in tow, and know you're ready to tackle anything that comes your way while you're out in the wild.
A fully stocked and properly packed diaper bag ensures you have everything on hand ready to go for diaper changes (the normal kind or the dreaded blowouts), feedings (breast or bottle), play time, emergencies (teething, gas pain, etc.), and who knows what else.
Because everything is fair game in life with baby.
I wanted to test out the new Fawn 2.0 diaper bag since I had seen so much of the vegan leather beauty on my Instagram feed. (I went with black after pining over the five gorgeous color options for way too long.)
In terms of space, organization, and overall style – it did not disappoint. It's one thing to find functional baby products – it's another to find ones that also look good. The gold hardware is a much-appreciated touch.
As you'll see, I pack the bag to the brim making it decently heavy with all of baby's (and my) stuff, so I love the new detachable backpack straps feature. It can be carried as either a messenger bag or a backpack for the days it's extra full and I need to be hands-free! Wait. That's every day. Love it.
It also has five roomy pockets along the inside interior, an inside zip pocket for small essentials, three exterior pockets, an exterior zip pocket, and a giant pocket along the exterior back… hello organization! As I like to say, a place for everything and everything in its place – crucial when you're out in public with a crying babe and trying to rush and find the right thing. It makes it much easier when you know exactly where to look.
But onto the essential diaper bag list. Here's what I keep in all of those handy pockets!
1. Diapers & Wipes
This sounds obvious… but you need a good amount of diapers on hand at all times, or you'll be restocking your bag twice a day. Same with wipes. I recommend keeping anywhere from 5-10 diapers in there at all times (in its own interior pocket) and a full-size wipes packet (this also gets its own pocket).
Keep on walking when you see those silly travel-size wipes packs at the store – there aren't even enough to properly tend to an average size messy diaper yet alone a blowout. Fortunately, the pockets in Fawn's new and improved bag are roomy enough for the full-size wipes pack.
2. Changing Pad
You definitely want to keep a changing pad on hand for when you're out in public… I don't recommend laying your baby directly on any public changing table for obvious reasons. Make sure you get a soft one that folds up flat. I keep this essential in the large exterior back pocket since it's the first thing I grab when it's time for a changing.
3. An Extra Bottle (and snack depending on age)
When we leave the house, we bring enough milk for a few feedings in a little travel cooler complete with ice pack. But we keep the bottle he drinks from in the diaper bag.
We tried traveling with milk in bottles ready to go, but inevitably milk would spill out of the nipples if the cooler wasn't perfectly upright. Keeping the milk in capped containers and pouring it into a bottle when it's time to eat has worked much better (and kept our car cleaner)!
4. Two Additional Outfits + and Any Weather-Specific Accessories
…and an extra shirt for yourself. Spit-ups, spills, blowouts… so many reasons you need a change of clothes on hand! Also, keep an extra layer on hand for temperature changes! You never know if baby will be running hot or cold inside or outside.
5. Burp Cloths
An obvious essential. Keep at least one on hand to prevent having to utilize the extra shirt you packed for yourself.
6. Blanket / Carseat Cover / Breastfeeding Cover (one that acts as all three, or all of the above)
It's kind of amazing how many times you'll find yourself reaching for a blanket. Not only do they keep your baby warm, but work as a burp cloth (if the one you already packed is messy), breastfeeding cover or lovey in a pinch.
7. A Favorite Toy, Teether, Book/Crayons, Pacifier + a Portable Sound Machine
Make sure to have a mini arsenal of all of babe's favorite things that will help entertain or quell a crying fit when you're trying to get through that grocery list or enjoy a well-deserved meal with friends.
8. Non-dry Items
This includes everything from diaper cream to lotion to Gripe Water to medicine – any liquid type item you might need to comfort ailments your little one might have. I recommend putting this in a sealable zip lock bag and storing in one of the zip pockets so should it leak it won't get on everything else!
That being said, the interior of the Fawn bag can be flipped outward for a thorough cleaning because let's face it – whether its Goldfish crackers or breastmilk – spills will happen.
9. My own wallet, keys, phone, and lip gloss
I think what I love most about the Fawn bag is that it not only looks like a beautiful bag but it's roomy enough to double as my purse. I use the last inside pocket for my own essentials, throw my phone into one of the outside pockets, and I am good to leave my "real" purse at home. Having one less thing to grab when I'm trying to get out the door is a victory in my book.

This post was in partnership with Fawn Design, but all of the opinions within are those of The Everymom editorial board.