Nothing says winter like chapped lips and dry hands. And healing them? It's not as simple as slathering on some basic lotion. The reason for an increase in dry, flaking, or irritated hands in the winter time is a combination of the cold, harsh weather, an abundance of hot showers, and dietary changes. But the good news is, you don't have to deal with dry hands all winter long if you know what to do to both protect them and heal the existing irritation.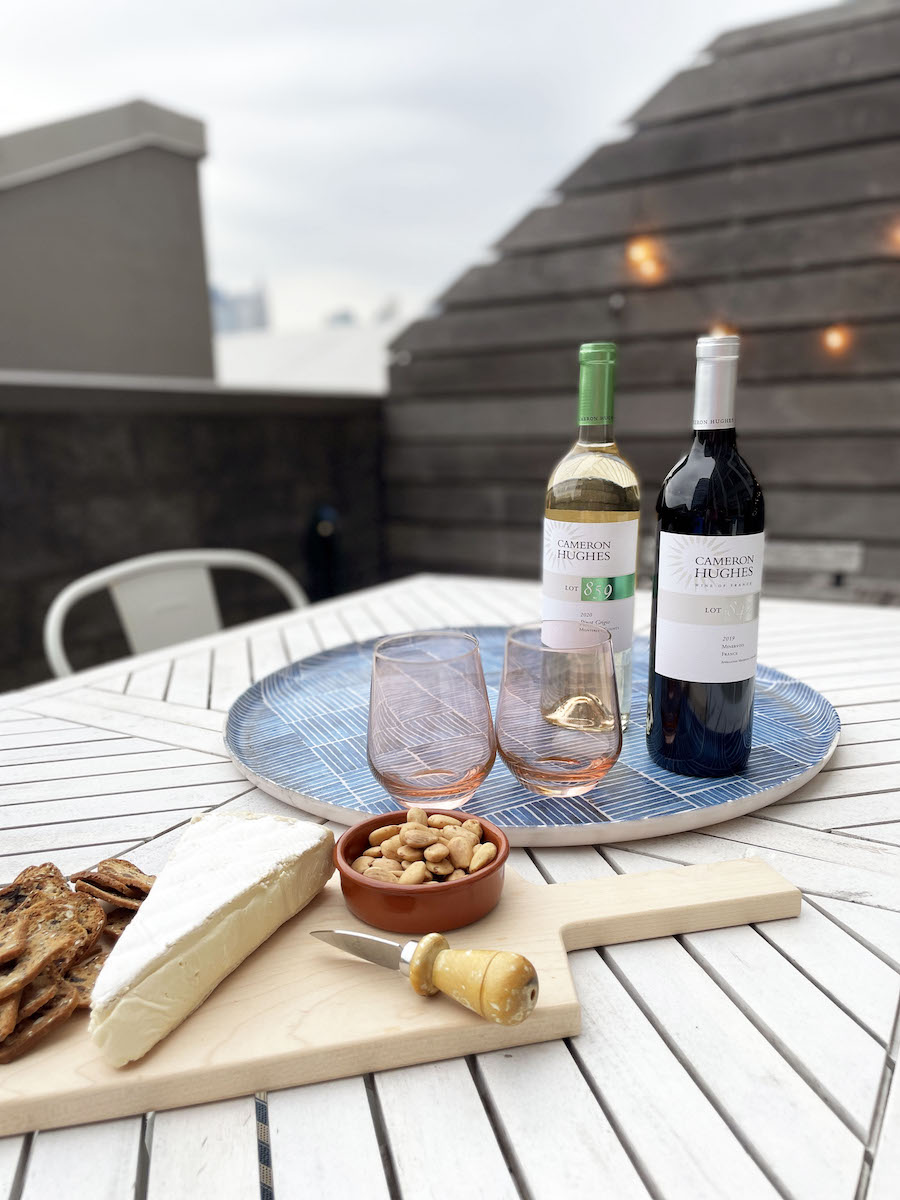 plus, the wines to go with them! 🍷
For the most part, the solutions are found in things you already have on hand, like mittens, lanolin ointment, hand scrub, or a multivitamin. Here are five easy ways to avoid excessive dryness and heal your hands this winter.
Make Mittens Your New Best Friend
We all know the sun can negatively affect our skin in the summertime, but the same goes for sun, cold, and harsh weather in the winter, too. Exposing your hands to cold temperatures and water or snow zaps the natural moisture out of your hands. To keep your hands soft and protected, wear gloves whenever you're outside — especially on those long stroller walks!
Give New Purpose To Your Nipple Cream
Lanolin — a thick balm made from the wool of Australian sheep and the main ingredient in most nipple creams — will single-handedly save you from dry hands this winter. It sounds weird but it works. In fact, lanolin was originally designed to protect sheep's skin from harsh weather. If you don't already have a stock of unfinished nipple creams, Lanolips 101 Ointment Multipurpose Superbalm is by far the best multi-use lanolin cream you can buy. Australian-made and free from harmful additives, odors, and colors, Lanolips salves are safe for all uses, including sensitive baby skin.
You Are What You Touch
On a regular basis, your hands come in contact with some of the worst dry-skin culprits. Acne medications, scented soaps, nail polish remover, cleaning supplies, baby wipes, and hand sanitizers will dry the skin on your hands and prevent even the best lotions from healing frequent irritation.
You may not be able to avoid everything but if you pay attention, you can reduce the damage they cause in the dry winter months. For example, swap your foaming hand washes for gentle nourishing cleansers, rinse and apply lotion or oil after you using any harsh face or cleaning products, or switch your little one to water-based wipes for the winter.
Exfoliate More Than Just Your Face
It's easy to forget that the skin on your hands, feet, and body needs exfoliation just like your face does, especially if you are prone to dryness! Exfoliating your hands ever so often is the only way to clear away dead skin and give your hands the ability to heal.
We shared a few of our favorites below, but you don't have to buy any additional products if you're on a budget. For the most part, any exfoliator that is gentle enough for your face will be gentle enough for your hands.
Lean On Your Diet
Truly healthy skin starts from the inside out, so really, your diet is the key to soft hands all winter long. Supplement what you're already eating with foods rich in the essential fatty acids like nuts, flaxseed, salmon, avocado, eggs, and olive oil. Oatmeal is also a dry skin savior because it contains fiber which prevents dead skin and soothes redness.
READ: 11 Healthy Breakfasts You Can Make In Under 15 Minutes
Vitamins are an easy way to stock up on these types of nutrients and prevent deficiencies in your diet. Care/of is a vitamin subscription service that tailors your supplements specifically to your needs and delivers them straight to your door. Can't beat that!
Do you use any of these tried-and-true hydrating techniques? Do you have any of your own? Share your best tips with us in the comments!