Milk and cookies, peanut butter and jelly, burgers and fries—these are just a couple of duos that prove the best things in life really do come in pairs. With this saying in mind, who's better for the job of rocking a two-person Halloween costume than twins? Sure, siblings and friends can do an awesome job, too, but twins were born for this moment to shine (not literally, but you get the point). With the spookiest time of year just around the corner, the possibilities for costumes for your own iconic duo are endless.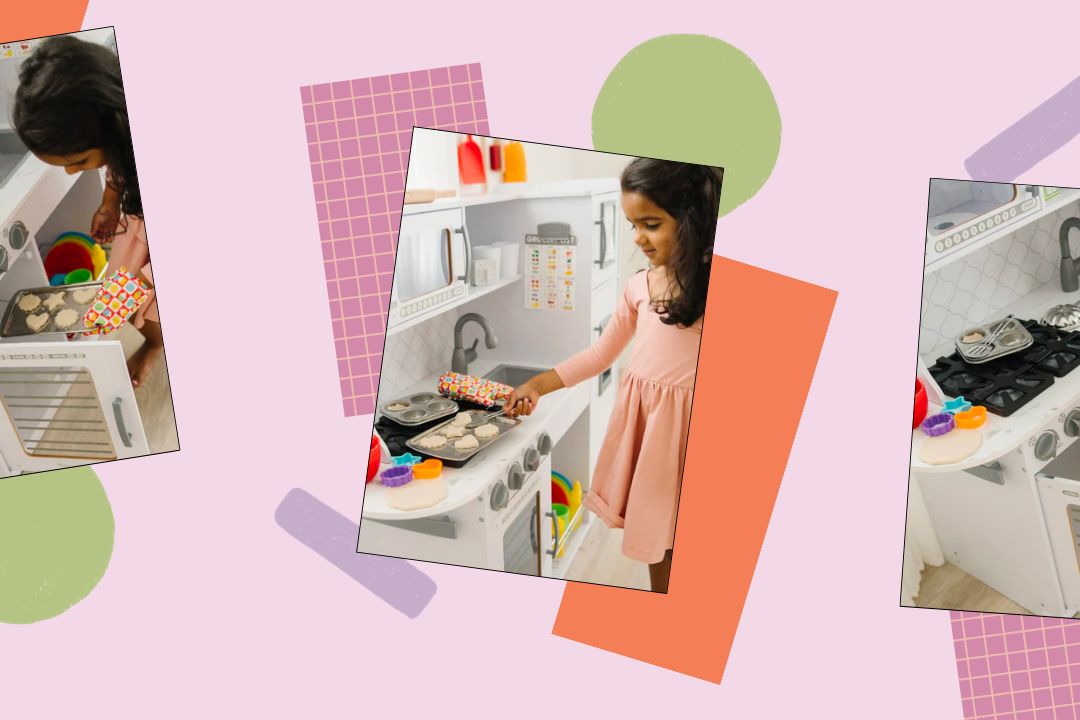 From pop culture classics like Mario and Luigi to clever twin gag outfits like Copy and Paste, there's something for every pair in this round-up. Below are 20 of the best Halloween costumes for your twins to be the cutest trick-or-treaters on the block. Read on, but beware—you may start seeing double.
Pop Culture Classics
Halloween is a time to dress as any character your heart desires—no matter your gender! So while these duos are shown on screen or written in books as boys and girls (and match that in the photos below), any little one can be whoever they want.
Annie & Hallie from The Parent Trap
The Parent Trap is probably the most iconic twin movie of all time, and this super simple costume is the perfect way to celebrate little twins of your own. The torn picture of their parents is just the cutest touch.
Woody & Jessie from Toy Story
As an absolutely adorable ode to a classic kids' film, Woody and Jessie are the perfect costumes for your matching little ones.
Elvis Presley & Elton John
Not only are these two some of music's most iconic superstars, but their styles and fashion choices make for a super fun and creative DIY opportunity.
Minions from Minions: The Rise of Gru
As one of the most popular kids' movies of the year, Minions will be an in-demand costume this October, and rightfully so—just look at these little guys!
Mario & Luigi
What is Halloween without seeing at least one duo in this go-to costume? Well, it's a classic for a reason and perfect for twins. After all, Mario and Luigi are twin brothers.
Lisa & Louise from The Shining 
Even though your kiddos probably haven't seen this chilling horror film, a twin costume round-up feels incomplete without the inclusion of some of the most famous on-screen twins ever. Even if the little ones are a tad lost, every parent will know and appreciate what you're going for.
Ewoks from Star Wars 
May the force be with them! This precious costume is an awesome option for any sci-fi-loving pair.
Russell & Carl from Up 
Not only is this costume the cutest concept ever, but it's a super fun and unique DIY option that will make the twins stand out in the best way!
Tinker Bell & Peter Pan
Seeing your twins step out in this precious number will make you feel like you're living in a fairytale.
Pebbles & Bamm-Bamm from The Flintstones 
Having a twin is like having a built-in best friend, so what's a better costume option than this timeless bestie couple?
Iconic Duos
Thing 1 & Thing 2 from The Cat in the Hat
This one probably goes without saying, so we'll leave it at this: Here is arguably one of the best twin costumes ever.
Starbucks Barista & Frappuccino
If your kids always ask for some sweet drink from the back seat while you're grabbing your morning pick-me-up on the way to school, this one's for you.
Ketchup & Mustard
Classic, simple, and easy to get a parent in on the family costume—there's no iconic duo quite like this one. Shop the costumes here.
Little Red Riding Hood & The Big Bad Wolf
If there's clearly a troublemaker twin and a more reserved twin, this costume is a silly and adorable way to showcase those personalities.
M&M's
This sweet option is super simple yet adorable—the perfect two pieces who came together in the same pack!
Now That's Clever
Twinkies
One of America's most beloved sweet treats always comes in a pack of two. So, who's better for this costume than siblings that came that way, too?! This option is perfect for very little ones—when comfort and warmth are the top priorities. Shop the sleep sacks here.
BOGO
This super easy twin costume is perfect if you're going for something simple yet witty, funny, and very specific to twins. Shop the costume here.
Two Peas in a Pod
And finally, a perfect costume for all twins! Given the fact that they quite literally came from the same pod, your cuties will undoubtedly rock this classic look.