Ok, I'll admit, I probably like Halloween way more than the average person. But, there's no denying how much fun Halloween is with kids in the house. The pumpkins, the treats, the costumes, and the friendly ghost stories all make for a super fun and memorable holiday, regardless of how old your little one is.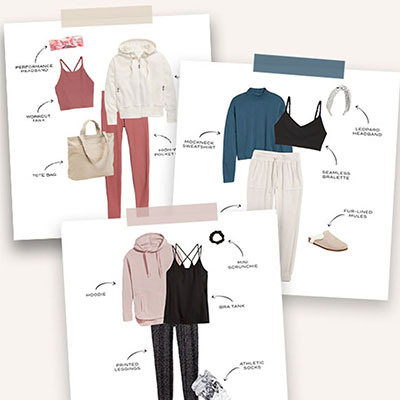 Shop 6 of Our Favorite Loungewear Outfits From Old Navy
Need to spruce up your at-home wardrobe? We've put together six cute, comfy, and budget-friendly loungewear looks from Old Navy.
This way to shop! —>
My favorite part of any holiday is, undoubtedly, stretching out the fun for as long as humanly possible. This is where themed pajamas come in – I mean, really, is there anything cuter than teeny, tiny Halloween pajamas to wear all through fall? (Or, if your kids are into spooks like mine, they'll be worn through the entire winter!)
We're rounding up our favorite Halloween pajamas below. There are options for every style, whether your kiddo loves skeletons and ghouls or just leans towards pumpkins and fall colors. You can't go wrong!