As moms, it's inevitable that we do what seems like an unending amount of research—whether it's baby products or gear, childcare options, food, extracurricular activities, books, or simple home products, we are unified in our efforts to find the best feasible options for our families and ourselves.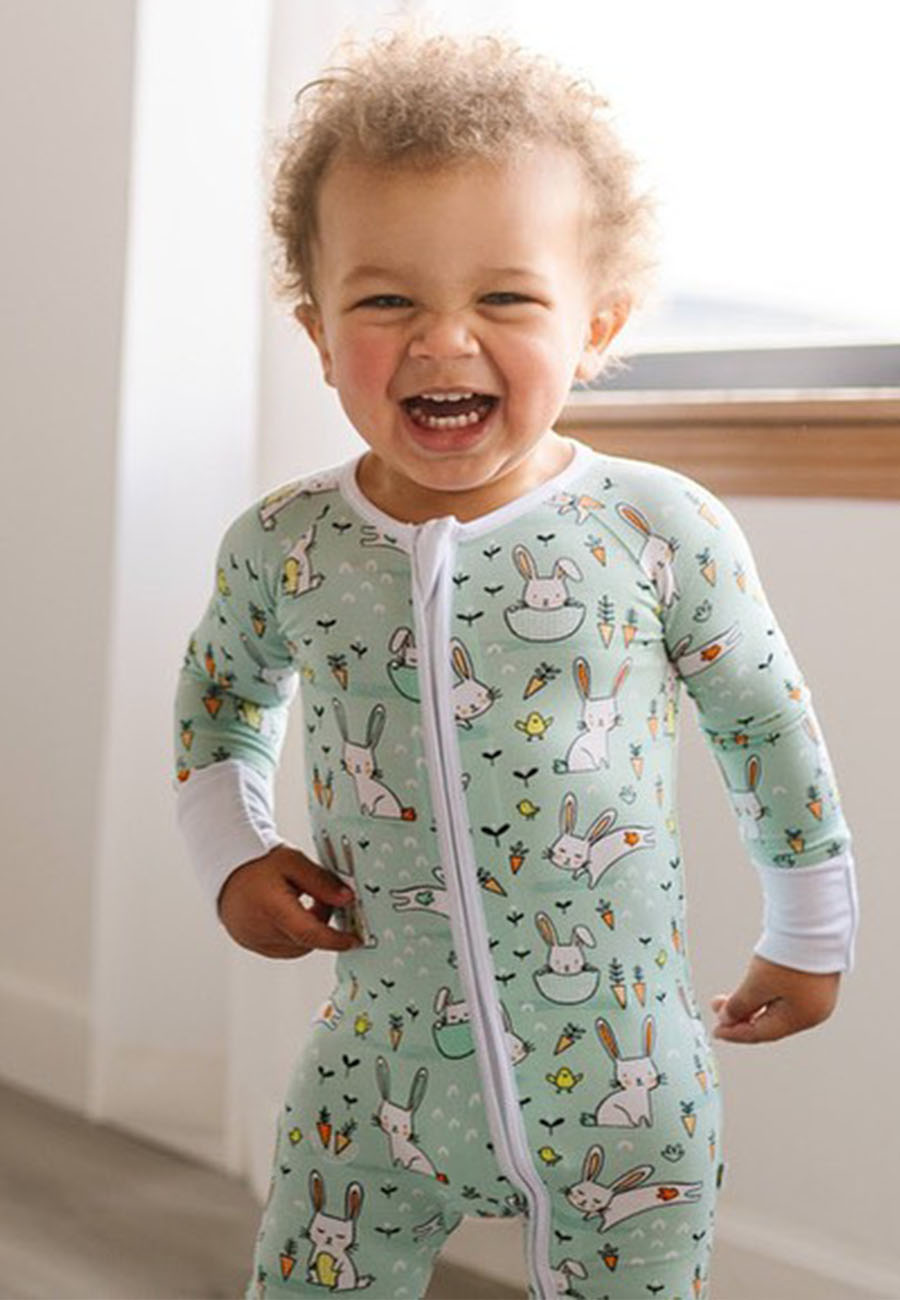 Our Favorite Easter and Spring Pajamas for Babies, Toddlers & Kids
But let's face it, it's exhausting. What we need most is an honest review from another mom that tells you whether or not a certain product is worth the investment and if it really works. Personal recommendations are always best, and that's what we're here to provide.
In this series, each month, the Everymom Editors are sharing their empties—that is, the products that they have used and finished. You'll get their unfiltered thoughts on what the product is, whether or not it works, and if they would repurchase it.
We hope these empties help you ease some of that research load and provide you with helpful options for your own families. And if there are things you absolutely love and recommend, we'd love to hear about them! Enjoy our team's July empties below. 
Ulta
I recently became obsessed with basically all of Megababe's products, and these Shower Sheets are no exception. I bought these on a total whim thinking they might be helpful to have on hand this summer, and I've already used all 10 in the pack. They're individually wrapped body wipes that have a cucumber mint scent and smell delightful. They're perfect for post-swim, post-workout, or when you've just gotten sweaty from being outside (seriously when am I not profusely sweating lately?) to keep yourself feeling fresh when you don't have time for a full shower. I've already ordered another pack!
Target
I am a total drugstore dry shampoo gal, and this is the best one I've ever tried. It's awesomely priced at just $6 and leaves my hair feeling refreshed, grease-free, and looking clean in minutes. Yes, it does leave a white residue on your hair when you first spray it on, but once you work it into your roots, it blends in nicely. I'll keep buying this again and again.
Target
When my son was a toddler, he had the most gorgeous wash-and-go ringlet curls. They were soft, bouncy, and required no maintenance … or so I thought. As the drier weather set it, the curls went awry, and none of my standard baby products were doing the trick. After googling endlessly, I bought this product trio from Target, and since then, we haven't looked back. The products boasts no mineral oils, sulfates, parabens, silicones, phthalates, gluten, paraffin or propylene—instead they cleanse gently with coconut oil, honey, and shea butter. They have a light, pleasant smell and, more importantly, WORK—my kids are left with clean, soft, hydrated hair with all natural waves and texture intact. The price is unbeatable, and I even bought a set of the adult version for my own dry, curly hair. I'll keep buying these over and over.
Amazon
OK, this is a weird product for an "empties" post, but hear me out. I'm an eyelash curler diehard. It's the one tool I use every day, regardless of whether or not I wear makeup (I usually only wear sunscreen daily). Even after YEARS of curler usage, I have never been able to find one that curled all of my lashes—the ends were always left out and straight as could be. I just thought I had weird eyes, when just recently, I realized that it's actually because most eyelash curlers (including every high end brand I've tried) are made for the average, Caucasian eye. I'm Indian. My eyes are more deep-set and slightly almond-shaped. This curler is made specifically for my eye shape, and it's the first one I've ever tried that doesn't pinch my eyelids or pull out chunks of lashes, and it curls every last dang one of them. Representation matters, y'all. I just ran through my last lash pad on it and am so pleased to be able to buy this again.
Evolvh
I cannot remember the last time I had a haircut, and yet, thanks to this shampoo, that hardly bothers me. After using this just once, I was thrilled and relieved to find my previously frizzy and lackluster hair was suddenly shiny and smooth. Truly, the results were instant and miraculous, which is something I have never been able to say about, well, anything. Because I won't be visiting a salon anytime soon (sob), spending a bit more than I normally would on haircare feels justified. I'll happily buy this again.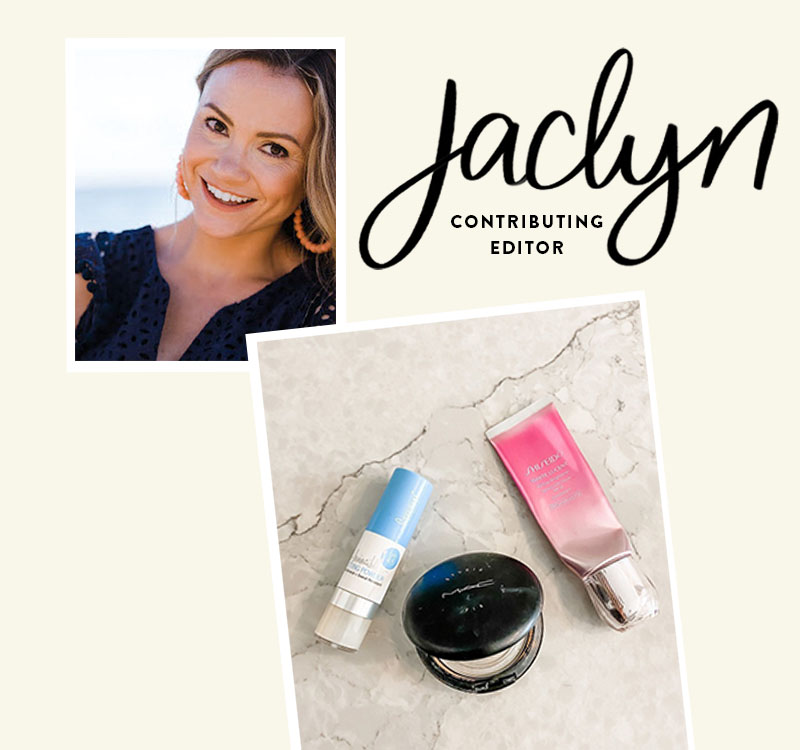 Macy's
I love the Shiseido brand, and this lightweight moisturizer with SPF did not disappoint. While it is pricier than I'm usually looking to spend, I was pleasantly surprised by how long this lasted me. It has just the tiniest hint of shimmer to it that gives you a perfect, dewy glow. As someone with oily skin, I usually avoid shimmers, but this one has just the right amount. I'll probably buy again, but I first plan to try something similar that I've had my eye on that has more SPF, plus a hint of coverage, with the slight shimmer: Supergoop! Glowscreen SPF 40. I'll report back!
Nordstrom
This product has been by my side since high school when I had cystic acne to cover up, and it is still coming through for me now when I have a mix of something between age spots, acne scars, and sun spots. I apply it with a makeup sponge in the morning, and I use it with a powder brush throughout the day to control oil. I'll reorder this again forever and ever.
Nordstrom
This is a powder with SPF that is so easy to tote around with you in the summer. It's a no-brainer for someone with oily skin who regularly uses oil-absorbing sheets. I love this as a setting powder, as an oil absorber, and as a finishing powder after applying sunscreen to keep the shine off my face. A definite repurchase for me.
Target
When you have curly hair, the products you need to define the curls and keep them from getting frizzy in the dry, summer heat can add up. Since no two curly hair textures are the same, you often need to do trial runs with multiple products until you find one that works best for you. I've been LOVING the Curls product line at Target. The Blueberry Bliss Curl Control Jelly has been fantastic on hotter days because it keeps my curls in place and keeps away frizz.
Target
The Goddess Curls Botanical Gelle is great for an everyday curl product. I love that it doesn't make my hair hard or crunchy as some curl products do but also gives me the curl definition I want. I plan to buy replacement bottles of each of these this week!
Target
When hand sanitizer was hard to find and we were nearly out, a friend texted me about Megababe being in stock, so I immediately bought the biggest size I could. Now, after sampling many others, this hand sanitizer is my favorite, and we use it to refill our travel-sized containers. The smell is pleasant, the gel texture means it doesn't squirt out too fast, and the aloe helps keep your hands moisturized. I've already purchased another large size to get prepared for back-to-school.
Target
I'm nearing my 40s, so I knew I needed to incorporate retinol into my skincare ASAP. I picked up this ROC brand on impulse at Costco and have been using it consistently as part of my nighttime skincare routine for months. I like the smell and the texture, and do think my skin feels smoother. I can't tell whether it's corrected any deep lines, but at this point, I'm hoping it's preventative. I plan on buying again.
Sephora
This product is truly my MVP of summer 2020; I've worn it nonstop. It's the perfect way to add a little summer bronze to my face without looking too cakey or unnatural. I usually get a little bit worried about cream products in extreme heat, but this one has really passed the test in staying on all day. It also blends better than any other cream product I've tried, which is a huge win. I can't wait to try more of Fenty's cream products!
Walmart
I love COOLA products for myself, so it was my first choice when it came to buying sunscreen for my baby. It's easy to apply and provides great coverage. It's made with shea and cocoa butter, so I really do feel like it's moisturizing as it protects. If I find myself out and I haven't brought any of my own sunscreen, I don't mind using this on myself as well. I feel good using COOLA for both my baby and me when it comes to summer sun. I'll definitely buy this product again.
Sephora
I have very challenging thick and curly hair, so I'm pretty much down to try any product that claims to smooth my hard-to-deal-with hair. I use this cream after washing my hair, and I do think it makes my hair a little softer and easier to tame. I like that it doesn't feel heavy on my hair and doesn't leave it crunchy or weighed down. I'd maybe buy this again. I'm always looking for the one magical product that will transform my hair. While I liked this one, I'd probably try something else on my continued quest for the perfect hair product.
Beautycounter
I've been slowly working to make all of my beauty and skincare products clean and recently made a big Beautycounter purchase. This mask came as a freebie with my set, and I really loved it. I used it once a week and let it sit on my skin for about 10-20 minutes. It made my skin feel clean and oil-free without feeling dried out. And for a 2-ounce bottle, it really lasted a long time. I'm planning to buy a new one!