A long time ago, in a lifetime far away, I was a bit of a minimalist. I rarely brought anything into the house without giving it the Marie Kondo stamp of approval. These days, I've strayed somewhat from my minimalist roots, what with all the book-hoarding and our extensive collection of stuffies. But because we have a smaller kitchen, I still maintain some semblance of minimalism in my appliances and tools.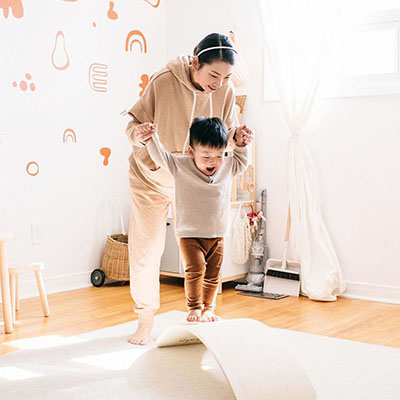 Shop Our Most-Used Items From Amazon for Toddlers!
If your kid is turning 2, get ready for hilarious conversations, much more involved play, and lots of sweet, sloppy kid hugs and kisses. As for what you'll need? Leave that to us.
This way to shop —>
We love to cook as a family, though certainly not every meal is fancy or restaurant-quality. Whether it's brinner (breakfast-for-dinner) or a full holiday spread, we rely on a few tried and true appliances that we found to be worth the counter space.
So this week, with Black Friday deals going live early, I'd like to share some of my essentials for our family's everyday cooking. Did I leave anything out? Let us know in the comments or on Instagram!