This spring, my girls attended a unicorn-themed birthday party where they rode a unicorn – like an actual unicorn (horse in a costume). It was a life highlight for both of them and I applaud the birthday girl's parents for giving their kid (and my kids) a dream come true.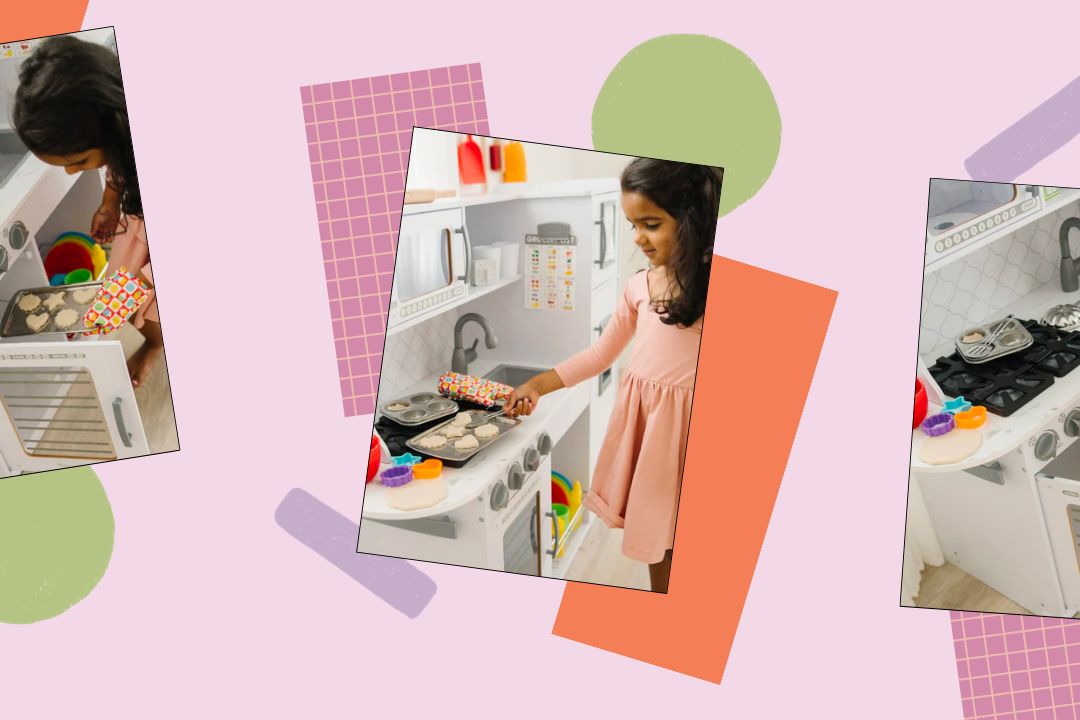 I'll admit, I too, love a good Pinterest or Instagram scroll session for kids' birthday party ideas and inspiration. For my oldest, we did bigger birthday parties until she was four years old. Her younger sister has had exactly zero, except for a small family gathering for her first birthday.
Here's the thing, though. Her older sister doesn't remember ANY of those parties we put so much effort into. We have the pictures, of course, but the party she remembers most? Her fourth birthday at Chuck E. Cheeses which required minimal effort and about the same out-of-pocket cost.
If your kids are under three, let's call birthday parties for babies and toddlers what they really are: a party for the adults. So if you want to make it fun for everyone and easier on you, skip the excess decor and concentrate on easy-to-prepare food, one special detail for the kids, and maybe boozy drinks for the adults. If the party is at your house, remember the littlest party attendees are usually just excited to play with another kid's toys.
Note, search any of these ideas on Pinterest and you'll find photos that are definitely extra, but you can do a dialed-down version of any of these great kids birthday party ideas that will still be fun for all, and hopefully a little lower-stress for you.
Pancakes and Pajamas
We did this theme for my daughter's third birthday. We used Paperless Post to save on invites and encouraged everyone to come casual and in their PJs. My husband cooked up a ton of pancakes, which we kept warm under aluminum foil, with a toppings bar including berries, syrup, sprinkles, and whipped cream.
We bought and baked a few egg quiches from Costco, had a giant fruit platter, plus a bloody mary and mimosa bar for the grown-ups. Extra benefit: everyone's out of your house by noon!
Backyard Barbecue
Think red and white checkered tablecloths, hot dogs, burgers, and fruit salad.
If the kids are younger, you could set up the water table. A lot of babies and toddlers? Borrow a friend's water table as well so you can have more than one station. If the kids are older, fill a kiddie pool to make a "pond" with nets and floatable ducks and fish that also double as party favors.
Picnic in the Park
Go to a public park with a play structure and picnic tables.
Some parks require permits, but for others, you can just show up. If the kid attendees are babies and toddlers, bring some bubbles, balls, and blankets. If the kids are older, you can do field day-type activities that need limited supplies like a hula hoop contest, obstacle course, or egg and spoon race.
Make it extra easy and have pizza or subs delivered, or pick up a pre-made platter from the store. Bring drinks in a cooler. You could even make it a themed Puppies in the Park or Teddy Bear Picnic party. Add Teddy Grahams or Scooby Graham Snacks for munchies — small stuffed animals also make adorable party favors.
Ice Cream Social
Invite friends over for an afternoon of desserts.
Set up an ice cream bar so kids can make their own custom-made sundae with sprinkles, gummy bears, and other toppings. You could complement it with mini-cupcakes or other snackable treats.
This way, you don't have to make a meal for anyone and the focus is playtime and treats. Just be sure to have plenty of napkins and wet wipes on hand (and space for the sugar rush to release itself).