Meet Jenelle Hamilton – a woman who represents the idea that we don't get what we deserve, we get what we fight for. Jenelle started her career as a PR intern grabbing coffee, soaking up everything around her and approaching every task with an entrepreneurial mindset. After years of proving her worth through providing exceptional results for her clients, she started her own PR firm, Jenelle Hamilton PR, where she represents clients such as Bob Mackie, Tom Ford, Hearst and Simply Gum.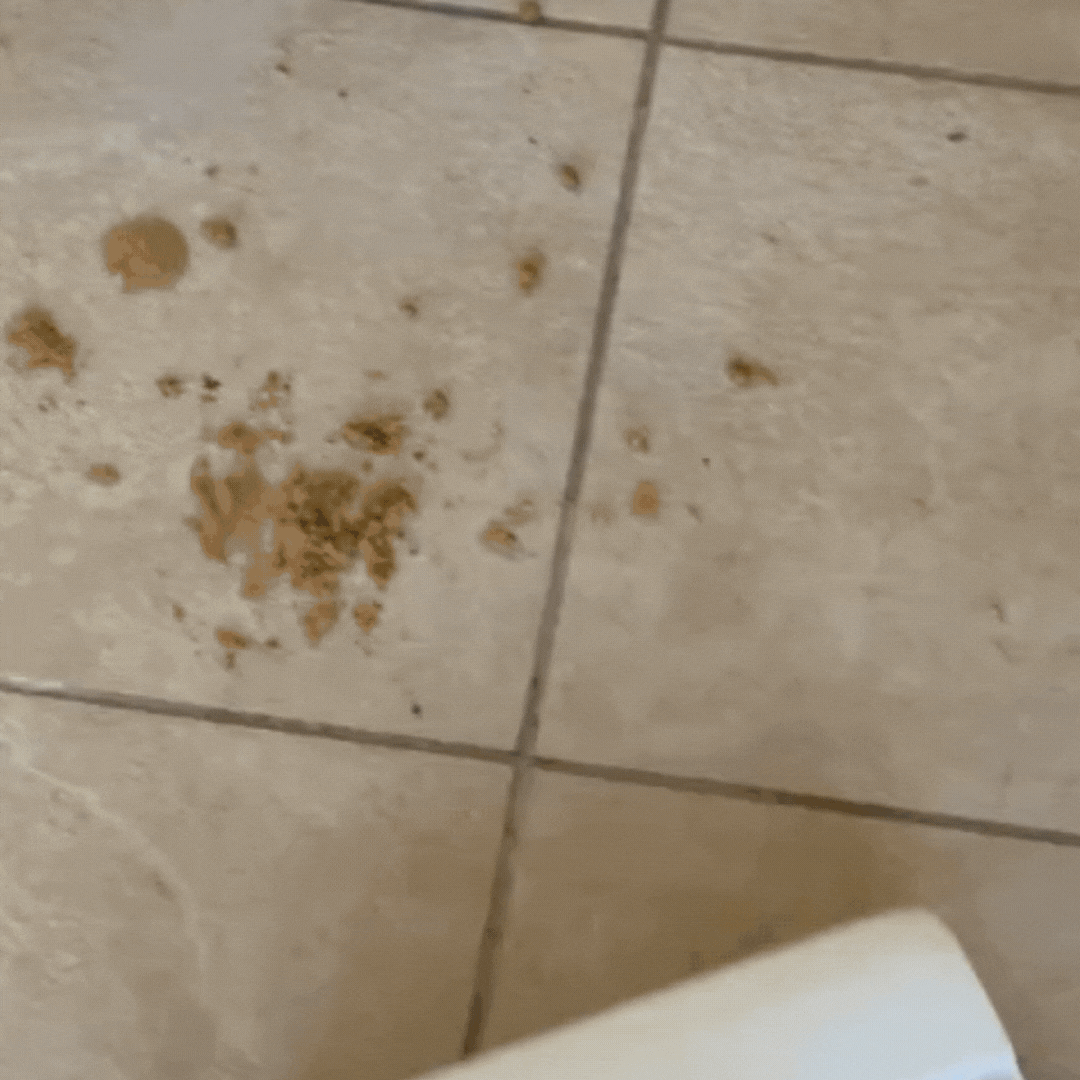 read our honest review—plus, get it for $100 off for a limited time!
While Jenelle is a role model to entrepreneurs and publicists alike, there's one person who has a special place in her life: her 9-year-old daughter, Lily. As a mom, CEO, and Woman of Color, Jenelle continues to grow her company, raise her daughter, and embody the example that who you are is your best asset – and investing in yourself will be your greatest decision. Here, Jenelle shares her advice on how to break into the PR industry and how motherhood has influenced her.
Name: Jenelle Hamilton
Age: 38
Current Title/Company: Founder & CEO, Jenelle Hamilton PR
Location: Manhattan, NY
Education: BA Hons, Media & Communications
Children: Lily, 9 years old

With your hope to combine your passion for fashion and PR, how did you land an internship with Karla Otto, one of the most well-known high fashion PR agencies in the world?
After graduating from college, I was working in the Marni store, when they decided to open a bigger London flagship store. Because of my past experience in public relations and events, at my previous job, the Store Manager put me in charge of their VIP customer guest list. This meant I had to liaise with the PR team handling the launch. It turned out that Karla Otto was handling publicity.
Through my communication via email and making friends with the PR girls on the door, I built a rapport with the team. I later found out, that one of those ladies was in charge of the London office. So a week after the event, I emailed and asked if I could intern one day a week, and she said yes!
The one simple thing most people never do is just, ASK. I have gotten so many opportunities throughout my life and career, by just having the balls to ask for what I want. By doing this, I went from working on the shop floor in a clothing store to being offered a full-time position, at the world's premiere, high fashion PR firm. This all happened within 6 months!
What advice do you have for aspiring publicists who are trying to break into the fashion industry?
Intern! When I started out, I interned and it was the best thing I could have ever done. I was grabbing coffees for the team, cutting clips out of magazines and taking lunch orders the most glamorous experience of my life? No. But it gave me the opportunity to shadow experienced professionals within my industry. Observe how they spoke to clients and interacted with the media. This is how I learned the basics of my craft.
So many graduates want to rush and literally, open their own PR firm, right after graduation. They have zero experience and that's not the smartest way to build a great client base for your company. I admire their tenacity and entrepreneurial spirit, but you must learn the basics. That is the most important part of entering the PR field. Learning how to do it right.
You then began to work with the luxury brand, Marni UK, and was entrusted to run the fashion label within a year. Which professional skills helped in your advancement and what's the key to growing within a company?
I always approached my work as an entrepreneur. I didn't just show up for a 'job', I acted like it was my company and I pushed myself to get the best results possible for the client. I didn't want to let myself down.
The speed of my trajectory within the fashion industry is definitely not the norm. To go from an assistant level, to traveling to fashion shows and working directly with clients in 1 year, is unusual, to say the least. What made it work, was that I proved that I was an asset to the company. I made myself indispensable and knew more about Marni and the brand than anyone else in the office. Make sure you are not easily replaced and work with integrity. That will ensure a bright future, wherever you are.
Why did you decide to move your career from London to New York City and what lessons did you learn relocating?
I really wanted to explore the beauty side of public relations and where do you go, to do that? Well, New York City of course. The capital of the beauty industry! I also wanted to push myself. I didn't want to settle for a big fish in a small pond. I wanted to conquer the US!
The main lesson I learned was that I should have done a ton of research about the cost of living, prior to the move. Rent, food, etc., I underestimated it all. But thankfully, it worked out, but it could have been easier if I had done my research.
Also, join organizations, whether it's PR Associations, women's groups, sports teams, etc. It will really help you to build a network and group of friends quickly. Having new friends is so important to helping you get situated and building your confidence. Moving to a new city and starting a new life can be a lonely time.
Tell us the process of founding your own communications firm, Jenelle Hamilton PR. Where did the inspiration come from? How did you make it a reality?
I had been working as a Beauty Director at a PR firm for many years. I wasn't being challenged anymore and I was bored. The VP's had no plans of leaving anytime soon, so I had hit a glass ceiling and there was no more room for me to grow. At the time, my daughter Lily was 2 years old. Management made me feel guilty when I had to work for home because she was sick. Or couldn't stay late, as I had to relieve the sitter. I wanted freedom. Freedom to mold a life that worked best for my daughter and I, and one that made me happy!
I had no intention of launching a communications firm. Initially, I just freelanced for a few brands. But so many opportunities came my way and clients kept recommending me to more and more people, so I 'accidentally' launched a company. I guess that's what fate had in store for me!
In the competitive world of PR, how did you establish relationships with influential clients such as Bob Mackie, The Shorty Awards, Mented Cosmetics, and Andre Walker?
Everything has come to me via referral, based off of the results that I have produced for my clients. My client retention is very high and many that are with me now have been with me from the beginning. They know I tell them the truth, I am down to earth, and 100% passionate about their business, product or service.
As a business owner myself, I know that at the end of the day, everyone is looking for results. If you get the job done and can help grow their company, they will stay with you.
What skills helped you become a successful business owner and boss?

I am a creative, so the business side did not come naturally to me. My father had to mentor me and teach me how to not feel awkward when discussing money, to know my worth and be a great negotiator. If I didn't have him to turn to, I am not sure if my company would have made it. Finding someone with experience and knowledge in the areas of business and entrepreneurship is vital.
Being a boss is a big responsibility. Knowing how to manage my time and how to prioritize what is important is key. Being a great communicator (with staff and clients) has aided in my success. There is a lot to learn about boundaries and the thin line between being friends and boss/employee. I have had to learn the hard way about being "friends" with staff and have been let down by a few people along the way. But that has helped me figure out the best way to manage staff now.
How do you stay current with industry trends while remaining true to your own personal brand?
I read A LOT. I get newsletters and updates to my email every day. I have bookmarked websites that I read at the start of the day. I like to feed my brain, with what's going on in my industry, the world, and pop culture. I constructively apply what I find through my research to my life and business. Social media and public relations is evolving so quickly, you have to stay on top of what is working right now, and reading every day helps that.
On my social media platforms, I showcase my life and work, with a goal to give people a glimpse into both my personal and business life. I am very private, but I open up parts of my life to my 'internet friends' also. I know it sounds like an oxymoron, but it truly is finding the right balance, of showcasing your authentic personality, yet maintaining a professional presence online. It's tricky but seems to be working for me.
What advice do you have for professionals trying to grow their personal brand through social media?
This is the best time to be a brand or entrepreneur. The internet and social media give you the opportunity to craft an image online and build an audience that will support you.
I see social media as an advertising opportunity and a chance to promote my company. I invest time in producing good photos which truly represent who I am and the caliber of the work I do.  
Truly think about what you are posting. What lives online, does represent you. Coincidently, I clicked on a feed of a business owner/professional today. She had posted a boomerang of herself, in a thong bikini, with a swear word in her caption. I think people lose the plot with social media and start doing things for 'likes'.
The first thing most clients (and people in general) do is go and check out your social media handles. Today it's the quickest way to learn more about what you. Pause and remember who or what opportunities you are trying to attract before you hit post. Social media is longer only just fun, it's an extension of your personal brand.
As a Woman of Color in the fashion PR world, what discrimination (if any) have you experienced and what message do you have for other professional women who are facing this situation?
I personally have not experienced discrimination, but many people I know have. I have heard stories of how difficult it is for them to get hired and that they are passed over when it comes to getting hired after an internship. You only have to log on to the bio pages at the big PR agencies, to see how few WOC included in the listings. It's obvious that there's a problem in our industry and it needs to be spoken about.
How has your career influenced you as a person, a professional, and a Woman of Color?
My career path requires me to deal with different types of people from around the world, which has made me extremely confident. I am comfortable in my own skin and I know exactly what I want/don't want in my personal and professional life.  
As a WOC, it has reinforced my feelings of wanting to represent my culture in a positive way. I get DMs and emails all the time, from young black males and females, saying how inspired they are by my achievements and affirm what I am doing. I know that many young publicists and PR professionals look up to me and I want to show them that you can make it in this industry.
Along with your impressive career, you're also a mom to your 9-year-old daughter, Lily. Tell us about your transition to becoming a working mom and what surprised you the most about it.
I worked throughout my pregnancy and when she was born, so being a working mom has always been our norm. The transition from employee to entrepreneur was a transition for us.
Starting and running your own business requires so much time and dedication, particularly in the beginning. There were a lot of feelings of guilt there and that surprised me. I kept asking myself, am I spending enough time with my daughter? Should I not accept this conference call past 6 p.m. so I can play with her? What gave me comfort, was knowing that in the long term, this business and the time I was investing would create a better life and more freedom for us.
While launching Jenelle Hamilton PR, you went through a divorce and were busy raising Lily. What did this time teach you about your work life and your personal life?
That experience was the hardest thing I had to go through. I turned to God as a source of strength and support because there were a lot of feelings of failure that the marriage didn't work out. It was the first thing I had never completed and I felt as though I had failed.
Having to re-adjust to a new kind of life was all new to me. I channeled all the emotions I felt into my business and worked harder than I had ever done before. I made a lot of sacrifices during that time. I went without a lot of things and became a great mom and better businesswoman because of it.
What advice do you have for moms who are going through a divorce in the midst of growing their careers?
Get to know yourself again.
What are you passionate about? What makes you happy? What comes easy to you that others struggle with? Being stuck in a job or career you hate, during an emotional time like a divorce doesn't make it any easier.
I used that time to reassess my life, dreams and goals, and channeled all my energy into trying to obtain it.
What important values are you teaching Lily and how are you instilling them in her?
That being your own boss gives your freedom and to figure out what she is truly passionate about.  I keep asking her, "Would you like a career that allows you to do exactly what you love each day?" She hasn't figured out what that is yet, but I am keeping it in her brain to help her figure out exactly what her passion is so it doesn't feel like work. We spend so much of our days working, we need to do what we love.
In what ways are you encouraging Lily to discover her personal identity while developing a positive self-esteem?
I buy a lot of African American dolls, books and movies, to reinforce that she is beautiful. Working in media, I know the imagery that is prevalent in ads, TV, etc. Although it's changing, the representation of black beauty still has a long way to go. I give her the opportunity to choose what she likes to wear, we discuss her hairstyles and she is allowed to communicate and express herself fully. I feel these are all important for young girls developing their identity.
Childcare is never easy. What's your current childcare situation and how does it work for you?
My ex-husband and my ex-mother-in-law are an incredible support system for me. If it were not for them assisting me when I have to work late, travel or cannot take her to school, there's no way I could have built my company. My daughter loves spending time with them and I can focus 100% on work when I am away, knowing she is safe, happy and, most likely, being spoiled rotten. What a blessing.
When it comes to being a mom: what are you most insecure about and what are you most confident about?
I always ask myself, am I spending enough time with my daughter? My job requires a lot of travel and has irregular working hours. I always think, maybe I'm working too much. But I do make sure that when I am with my daughter, I am 100% present.
I am confident that I am embedding images of what it means to be a powerful, intelligent, and successful woman in my daughter's mind. That's what she sees when she's around me each day and that feels good. As the quote says, "Your kids will follow your example, not your advice."
If you could only pick one, what has been your favorite memory from motherhood so far?
I had just started my business and was working a lot. I was feeling low that day. My daughter came home from school and she had drawn a portrait of me, wearing a crown and had written: "I Love You Mommy". Knowing that was how she viewed me [as a Queen or superhero] and that she loved me, reassured me that I was doing OK.
Jenelle Hamilton is The Everymom…
Proudest moment in your career?
Walking my client Bob Mackie, down the red carpet at the SAG Awards. My dream was always to walk an A-List, Hollywood red carpet.
Famous person you can't believe you met?
Chris Martin, at his concert after-party in NYC. He is the nicest person I have met. I love him and Coldplay, so that was amazing for me.
Best way to end the day?
Cuddles and bedtime with my daughter. I have sung her the same lullaby [Hush Little Baby] every night since she was born. She still asks for it, even though she's 9!
Favorite mother-daughter date?
We recently implemented a ban on all electronics (cell phones, laptops, TV etc). We put them in a box on Friday evening and cannot touch them until Saturday evening. This ensures we can spend quality time together. We love playing board games. We're both quite competitive!
Most embarrassing mom moment?
I was on the phone with an editor at the WSJ and of course, at that moment, my daughter decided to scream and have a meltdown in the background. Thankfully, the editor was very understanding, but I was so embarrassed!