Planning and prepping ahead when it comes to meals can be a game-changer when it comes to feeling ready for the week ahead (and saving many dollars on takeout lunches and last-minute grocery shopping). But, what exactly is the best way to tackle all of that? If you're a meal planning newbie, it can seem entirely overwhelming and like a ton of work.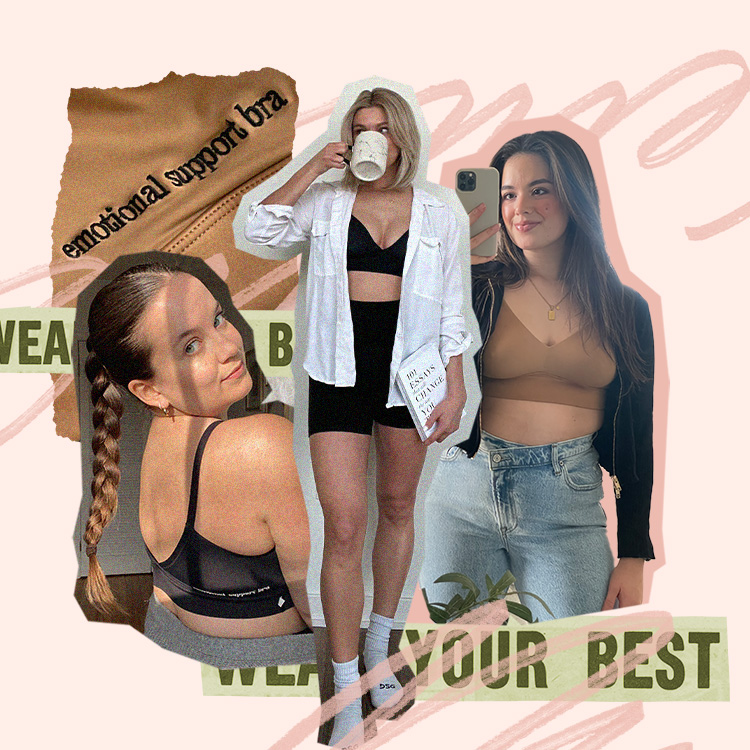 To be completely honest, I dislike meal planning. But, it has made an incredible difference in our grocery expenditures and the overall weekly chaos surrounding meals. Taking a little extra time on the weekend to think about, organize, and pre-plan our meals has made me (and, as a result, my kids) much less stressed around meal times. Instead, we have a chance to catch up on the day and dance around the kitchen while I warm up or cook our food. This little bit of relief after a long work and school day has been paramount in making our evenings feel relaxed and enjoyable.
Spoiler: meal planning does take a decent amount of work upfront, but it also makes the rest of your week a breeze. So if you're ready to trade the stress of getting home in the evening and feeling like you have nothing to feed your kids (or yourself), take some notes from our readers – we asked them what works best for them when it comes to organizing and planning meals.
Grocery Shopping
"I started ordering groceries when I was super pregnant and then never stopped. I plan my menu for the week on Sunday and have groceries delivered Monday morning. I love to grocery shop, but this has been life-changing!" 
-Amy N.
"Grocery delivery is a lifesaver! But I do actually like physically going to the store, too. I enjoy cooking and do my best to change up my meals for the week so that my son gets a wide variety. I buy a good amount of pre-chopped veggies and pre-made or marinated meats, so I can make meals super quickly if needed during the week. I also aim for at least one hour of meal prep on Sunday (always at nap time!). As much as I complain about how I would rather be relaxing, it really does save us during the busy work week."
-Kat P.
"Ordering groceries online and having them either delivered or brought it to you is heaven on earth! Not only do I save money because I actually stick to what I need from my meal plan, I also don't have to walk through the grocery store while eight months pregnant with two toddler boys. Online grocery shopping even helps keep our meals healthier."
-Brooke H.
"I do meal kit delivery and grocery pick-up. It helps a lot. My husband would grocery shop every night pre-kids and that wasn't realistic. We started getting a meal kit delivery after having kids and it has saved us. That and grocery pickup gives us time to do other things."
-Tameka R. 
Organizing & Meal Planning
"Generally, meal planning looks like this: I pin lots of different recipes, check cookbooks out from the library, and ask other mamas what recipes work for them. Every Monday, I sit down and plan the meals for the next week, make a corresponding ingredient list based on the recipes I picked, and most weeks I order my groceries for pick up (my sanity is worth the extra fee). That way, most of the work can be done sitting down with my husband in the evening. All I really have to do is pick it all up, and thaw out whatever meat I'll be using from day today."
-Jessica C.
"We keep meal prep very routine and the simplicity definitely works for us. I think it takes less than 1.5 hours to create our meals for the week. The basics are the same (smoothie for breakfast, rice and veggies for lunch, and chicken/fish for dinner). We just switch out different spices and sauces."
-Em B.
"On Sundays, my husband and I decide what we want to eat for the week. We try and focus on dinners that come together easily for weeknights (sheet pan dinners, casseroles that can be made ahead of time, etc.). I grocery shop while he watches our five-month-old. When I get home, I'll wear our son in a baby carrier while I'm prep dinner for Sunday and making lunches & dinners for the week. This week, we did jambalaya in the crockpot for Sunday dinner, chicken enchiladas for Monday dinner (I filled and rolled them Sunday, just added sauce and cheese on Monday), and a soba noodle dish with veggies and peanut sauce for lunch during the week. So lots of prep on Sunday, but it pays off during the week!"
-Colleen C.
"Keeping a list of what's in the fridge and freezer has been so helpful for me. Building my grocery list from there makes the most of my time and of what we already have. I use my iPhone's notes and share it with my husband and my work laptop, that way I have it wherever I go."
–Sallie L.
"We stick to a list of roughly 10-20 meals we all like and rotate them every other week, so I always try to have ingredients for those meals on hand. A decently stocked pantry (and buying in bulk, which is cheaper) is super helpful. I buy produce fresh every week, so I can make staples as well as get creative with new meals. We're still not huge into meal planning (we just prefer having what we're in the mood for each day), so again, having certain staples at all times is a must!"
–Rachel G.
Cooking
"I started ordering Sakara meals at 35 weeks pregnant and I love it!! For me, they are worth every penny."
–Katie J.
"Meal kits have been a huge help! We have tried a number of subscriptions, but lately, I like the ones at Kroger that come with everything pre-diced and ready to go – a true 20-30 minute meal for two. No subscription, just grab and store in the fridge.
For baby, as he is just getting into first foods, I steam and purée in batches using a Beaba Babycook and freeze for later. I am pleased to find that this isn't very time consuming because I do it while I'm multitasking other things in the kitchen or around the house."
–Aubrey W.
"Since it's summer, we've been grilling all our meat for the week at once. It's a huge time-saver in the evenings – we just add a veggie or two and a starch. I also like to put pre-wrapped sweet potatoes in the microwave – five minutes and they're done! Another time-saver is cooking everything in the oven. I do shrimp, asparagus, and tomatoes this way!"
–Corey G.
"During the week, we stick to a plan and rely on takeout one night per week. Whoever gets home from work first cooks! We love cooking, so Sunday is our new recipe or labor intensive day and on the weeknights, we stick to easy favorites. When we cook during the week we plate our dinner, a plate for my toddler for the next day, and also pack lunches for the next day. So, my kid typically always eats leftovers for dinner, and we eat leftovers for lunch!"
–Katie A.
Share your meal planning and prep ideas in the comments below!