It might not seem like it just yet, but spring is right around the corner. Before we know it, all of this ice and snow will melt and all of the colors will return to the outdoors. The transition from winter to spring is one of the most beautiful things to witness—and after living through so many long, dark days cooped up inside during the winter, no one is more excited to get back to nature than children and their parents.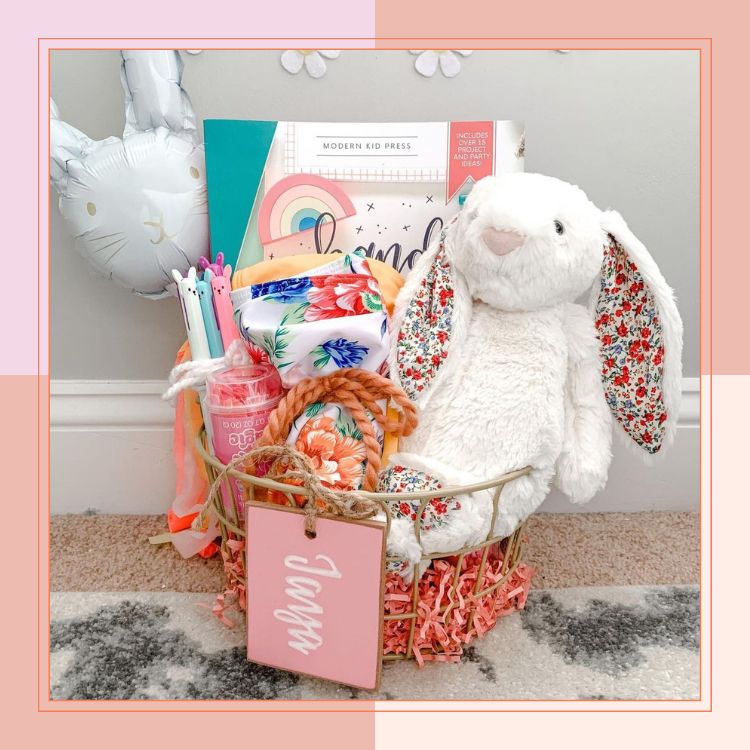 everything you need to get ready for the Easter Bunny's visit on April 9th! 🐰
Even though it takes much longer to thaw than we'd like, we can start to enjoy spring as soon the weather warms up just the slightest bit. There's plenty to do outside while we wait for the lazy, hazy days of spring, and there are many ways to celebrate the onset of another beautiful season.
Check out The Everymom's Spring 2023 Bucket List for our favorite ways to swing into spring.
The Everymom's Spring Bucket List
1. Go on a scavenger hunt to find the first signs of spring
The perennials are just starting to poke through and the birds have begun chirping early in the morning. It's a perfect time to take a family walk or hike and point out the sounds and signs of spring. Have your kids look, listen, (and hopefully feel the warmer weather) on a nature-themed scavenger hunt.
2. Surprise someone with flowers
There's just something about fresh blooms that can really brighten someone's day. It's why I can't wheel past the flowers at Trader Joe's without picking up a lovely $6 bouquet. On your next trip to the farmer's market, grocery store, or TJ's, pick up a second bundle and make someone's day a little more special.
3. Fly kites
Flying kites on a breezy spring day will really bring you back to your childhood. It's exhilarating finally getting one up in the air (not always as easy as it looks!), and kids have so much fun chasing the kites to see which one will go higher.
4. Swap your kids' bookshelf with springy favorites
If your children have a bookshelf, let them help you sort out the wintertime subjects and swap in some spring selections. If you're up to it, you can even style their shelves with spring-themed garland, baby stuffed animals, or other items that say "spring" to you.
5. Walk or bike somewhere you'd usually drive to
Pretty self-explanatory, but see the warmer weather as an open invitation to get outside and go somewhere on foot you'd usually get to by car… within reason, of course.
6. Sort through toys and clothes for donations
Spring cleaning is a big thing for most families, so there's no reason to not get the kids involved. Have them try on clothes to see what's too small and set it aside for hand-me-downs, storage, or donation. Help them go through their toys and toss broken, missing pieces and set aside things they don't use much anymore. Finding what sparks joy isn't just for the adult crowd.
7. Make a spring break staycation feel special
If you have school-aged kids, doing something for spring break matters even if you aren't traveling. Many parents may feel like they've exhausted all at-home activities to do as a family over the past few years, so consider exploring options beyond your home like a nearby state park or a day trip to the beach (remember, you don't have to go in the water to build sandcastles!).
8. Learn about another spring holiday your family doesn't usually celebrate
Easter, Passover, and Ramadan all happen in the spring. Whatever your family celebrates, make an effort to teach your kids about the holidays other friends or neighbors may also be celebrating at the same time. Children's books are a great place to begin!
9. Try seed-starting
Seed-starting turned into a months-long activity for my girls last spring. We planted a dozen cucumber and a dozen tomato seeds in egg cartons in late March, which meant my kids were checking for signs of growth, watering (and overwatering in my 4-year old's case), and generally assessing the health of their "babies" each day. By June, we were able to transfer six healthy plants to an outdoor garden.
10. Celebrate Earth Day
Earth Day is a wonderful time to introduce your littles ones to concepts of conversation and sustainability and how we rely on our earth for so many simple necessities. Understanding why these things are so important to consider will help your little ones learn why it's so important to clean up trash, avoid leaving the water running, or wasting an entire package of wipes on cleaning a baby doll's bum.
11. Get outdoors on a rainy day
As the Scandinavians say, "no bad weather, only bad clothes"—and this applies to springtime, too. What kid doesn't like jumping in a puddle? Get on their boots and raincoats, grab the umbrellas, and venture outdoors for worm spotting, puddle splashing, and more rainy day fun.
12. Visit your local farmers market
After months of cooking and eating root vegetables that are in-season during the fall and winter, a new variety of produce is so exciting. Sweet peas, strawberries, artichokes, cucumbers, and plums—who can resist?! Check out this site, which lists spring produce to watch for by region, and visit your local farmers market to pick up some healthy and delicious seasonal foods.