When people ask me what my favorite food is, I have so many follow-ups: What time of year is it? Is it warm or are we in a cool spell? Am I by the water, or am I deep in the woods somewhere? Is it a holiday or is it a regular Sunday dinner? As I always love to say, I fit the food to the mood.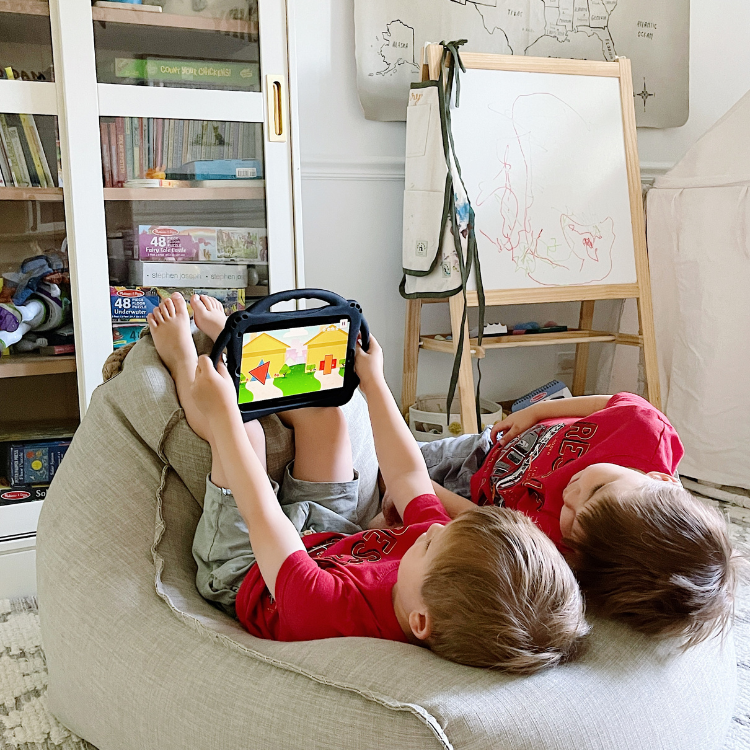 a pediatrician shares what she *really* thinks about LOs and screen time
Growing up, as spring and summer would come, my mother would buy so much fresh produce and my grandmother would constantly put out cut-up fruit and veggies for us to munch on throughout the day. Sometimes we'd sprinkle chaat masala and lemon juice on the veggies, or dip the fruit in some tart yogurt. My mom loved telling stories from her childhood about taking unripe mangoes from the neighbors' trees, putting chili, lime, and salt on them, and munching on the snack all summer long.
With the changing of the weather, every year I get so excited for the new meals that come with the sunnier days and sweeter nights. Here are five of my favorite recipes for the upcoming season(s)!
Ratatouille is a great movie and a great meal. Taking the fresh summer harvest and roasting it up for the evening is easy and delicious. And if you throw on the movie, the littles can enjoy bringing the film into their homes.
I love pesto in the spring. I usually have a deck garden where I grow a lot of herbs and basil grows like a weed. There's a lot of different ways to make pesto. This recipe uses spinach but if you have an overabundance of herbs, you can use any number of them. Paired with pasta, you've got a meal!
I haven't met a hot sauce I don't like and harissa is no exception. If you want to, you can find milder versions, or substitute it all together. Also, fresh hummus is easy to make and incredibly delicious. I like to make a big batch at the beginning of the week and it's a good base for this recipe.
Fish is always a favorite of mine, but I prepare it even more in the spring and summer because it's such a lovely light protein. Rhubarb is a nice surprise in this recipe. I've always baked with it, but now I'm thinking of more ways to expand my repertoire.
I love soup, but the summer feels too hot for my favorite New England clam chowder recipe. This is a great option for those days that you just don't want to turn on the stove to add to the heat around you. Plus, you can make it ahead.
This article was originally published in May 2021 and has been updated for timeliness.