I've always been a bit of a pack mule. You can find anything from a cuticle clippers to snacks to a Lisa-Rinna-esque pouch of (over the counter) drugs in my trusty tote bag. While this is very convenient, it also makes it very heavy, overstuffed, and often a complete mess.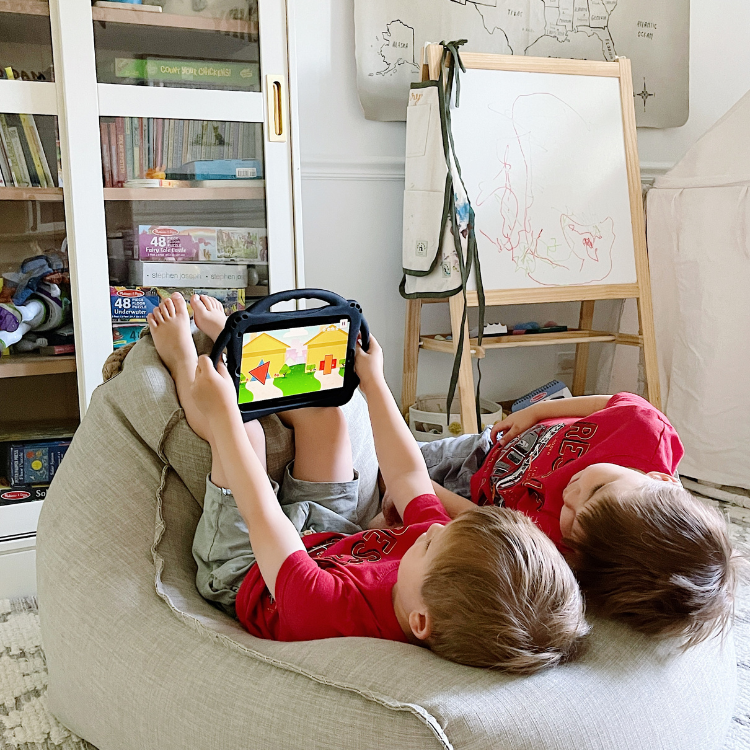 a pediatrician shares what she *really* thinks about LOs and screen time
I remember my first time going to Buy Buy Baby at around 20 weeks pregnant. All I could think was "How am I ever going to carry any more stuff than I already have?" When you're new to the mom game, it seems like babies need so much stuff. And apparently, all that "stuff" is supposed to go into a diaper bag… and as much as they have improved, diaper bags still always just look like… diaper bags.
A few of my seasoned mom friends quickly let me in on a secret — a diaper bag is actually just a bag to hold things, so you can actually use any bag you want or just stick the few things you need in your purse. My new mom mind was blown — who knew?! With this groundbreaking new mom hack, I wanted to share some much cuter, less diaper-y tote bags that can easily double as diaper bags. Because let's be honest, you're not a regular mom, you're a cool mom.
Save
Splurge