There's just something about Thanksgiving morning. Between all the yummy smells from the kitchen and the Macy's Thanksgiving parade (it's still happening virtually this year!), it's one of my favorite parts of the day.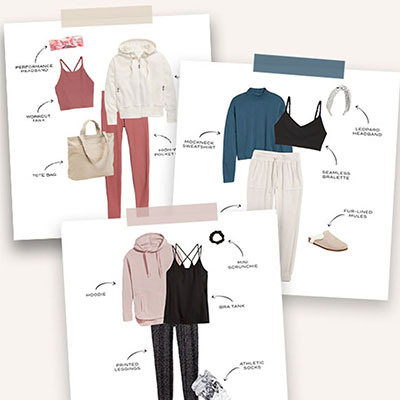 Shop 6 of Our Favorite Loungewear Outfits From Old Navy
Need to spruce up your at-home wardrobe? We've put together six cute, comfy, and budget-friendly loungewear looks from Old Navy.
This way to shop! —>
What's not so fun about Thanksgiving morning? Trying to prep a yummy breakfast while also getting the turkey and all the sides ready to go. Or trying to get wrangle your kids who are running at full speed because of holiday excitement. Not to worry, we found 17 easy Thanksgiving morning recipes you can prep the night before. Read on for our favorites.
This article was originally published on November 19, 2018 and has been updated for timeliness.