If there's one article of clothing that has the ability to bring complete, total, unmitigated joy to an otherwise drab day, it's a sweater. Working from home while sweating in a T-shirt is a completely different experience from doing the same thing in a big, soft ball of yarn that feels like its swallowing you up in its warmth and pure coziness.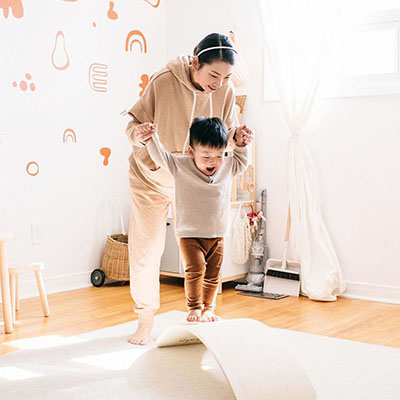 Shop Our Most-Used Items From Amazon for Toddlers!
If your kid is turning 2, get ready for hilarious conversations, much more involved play, and lots of sweet, sloppy kid hugs and kisses. As for what you'll need? Leave that to us.
This way to shop —>
The past few years have shown us one thing: that the best sweaters of the season sell out fast. Once it's actually sweater weather, your chances of getting your hands on the ones of your dreams are slim to none—so that means that, yes, now is the time to shop them.
H&M is known for having some of the best sweaters on the market at prices you can't beat, so we've rounded up our favorites of fall 2020—shop them now, and your future self will be sure to thank you.
This article was originally published on The Everygirl on August 12, 2020.