Since becoming a mom seven years ago, I have watched approximately three movies in the theater.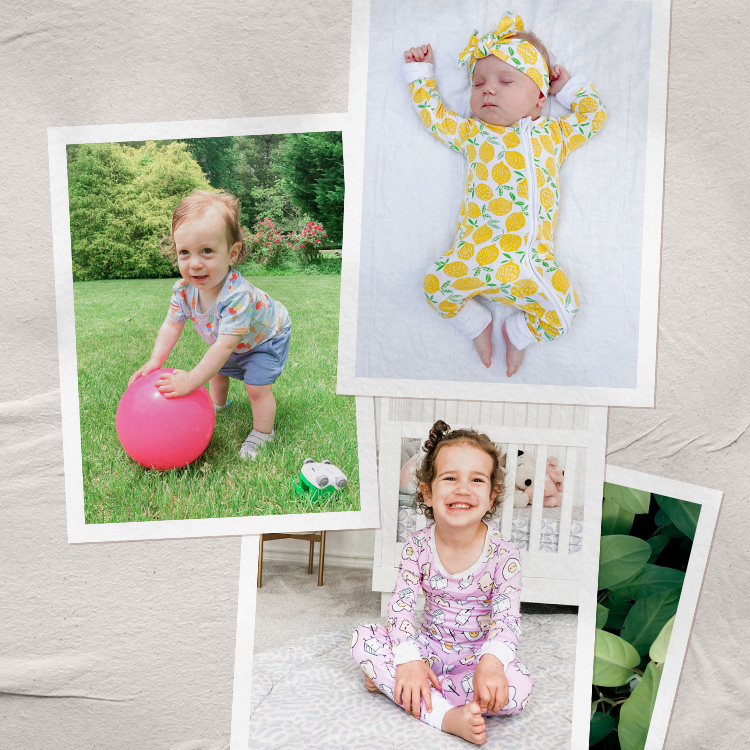 it's more than just their cute PJs... get ready to add to cart! 😍
While my kids are now both old enough to sit through a feature film (and I am looking forward to taking them to see The Lion King this summer), comfy couch TV viewing is all I can usually manage. Plus, an evening TV sesh is sometimes the only time my husband and I have a little quality time together during the week.
With the wealth of shows available on streaming services and cable channel favorites, I'm always looking for new shows to try. We're guessing you are too, so The Everymom team rounded up a list of shows we're currently watching to add to your consideration set. Girl-pack dramas lead our list, mixed with some comedy staples and docudramas that may leave you with sweaty palms and misty eyes.
From our couch to yours, here's a list of what The Everymom editors are currently watching.
Girl Pack
Girlfriends' Guide to Divorce – Bravo
A self-help author hides her recent separation from her husband and begins navigating Los Angeles as a single woman in her 40s. She starts taking more advice from her divorced friends rather than her married ones, leading her towards some unexpected experiences. The show aired for five seasons, ending in 2018.
The Bold Type – Freeform
A four-season drama following Jane, Kat, and Sutton, fierce women working at the nation's top women's magazine, Scarlet, and navigating their lives in New York's fashion media business. The show was just renewed for a fourth season.
Big Little Lies – HBO
Seeing the Emmy and Golden Globe wins after the first season had us swooning over the girl pack powerhouse that is Nicole Kidman, Reese Witherspoon, Shailene Woodley, Laura Dern, and Zoë Kravitz. The introduction of new characters in season two, like Meryl Streep, is adding to the suspense and the drama, and we are here for it (as well as for the amazing Renata rants!).
The Handmaid's Tale – Hulu
You've likely heard about this gripping and eerily timely tale, given the show's many Emmy, Golden Globe, and other noms and wins, but here's the quick synopsis: based on the 1985 novel by Margaret Atwood, The Handmaid's Tale follows June, a handmaid living in a dystopian United States who is forced to bear children for the elite. Living under an oppressive patriarchal society, the girl pack must come together to form an effective resistance. Season three gives way to a stronger bond between two female characters we could not have imagined during season one.
Docudrama
Chernobyl – HBO
A star-studded cast including Jared Harris, Emily Watson, and Stellan Skarsgård gives a dramatic look into the real-life 1986 nuclear disaster. Try watching the first episode without a little stress sweat.  Because of the show's popularity, tourism surrounding Chernobyl is growing in Ukraine – though after watching, we're not sure you'll want to visit.
When They See Us – Netflix
Ava DuVernay's moving mini-series chronicles the story of the Central Park Five, a group of teenagers accused of a gruesome attack on a woman in New York. The five maintained their innocence, even when enduring the unimaginable. The show's timeline spans from 1989 – 2014 and is sometimes gut-wrenching and difficult but important to watch.
Comedy
Younger – TV Land
40-year-old Liza passes herself off as a millennial to land her dream job. The show has six seasons, so you can binge-watch to your heart's content.
Dead to Me – Netflix
The team can't stop talking about the twists in this Netflix original starring Christina Applegate and Linda Cardellini as new friends who meet at a grief support group. This dark comedy is also only 30-minutes, so you can find time to squeeze in at least one episode with your partner before bed.
Second Act Comedy
My Next Guest Needs No Introduction – Netflix
David Letterman's interview-style show, now into its second season on Netflix, has included global activists like Malala Yousafzai and Melinda Gates to celebrities like Ellen Degeneres, Tina Fey, and Jay-Z.
Comedians in Cars Getting Coffee – Netflix
Jerry Seinfeld's Netflix series has 12 seasons and a ton of episodes to choose from for a quick, lighthearted chaser to one of the docudramas above or the latest crime series. The Chris Rock episode is a personal fave.