Last June, I was a sobbing mess on my daughter's last day of school. I took her photo outside the building, watched her walk through the doors, and lost it on my walk back to my car. Sometimes the emotion from milestone moments sneaks up on me, and the last day of kindergarten turned out to be one of those moments.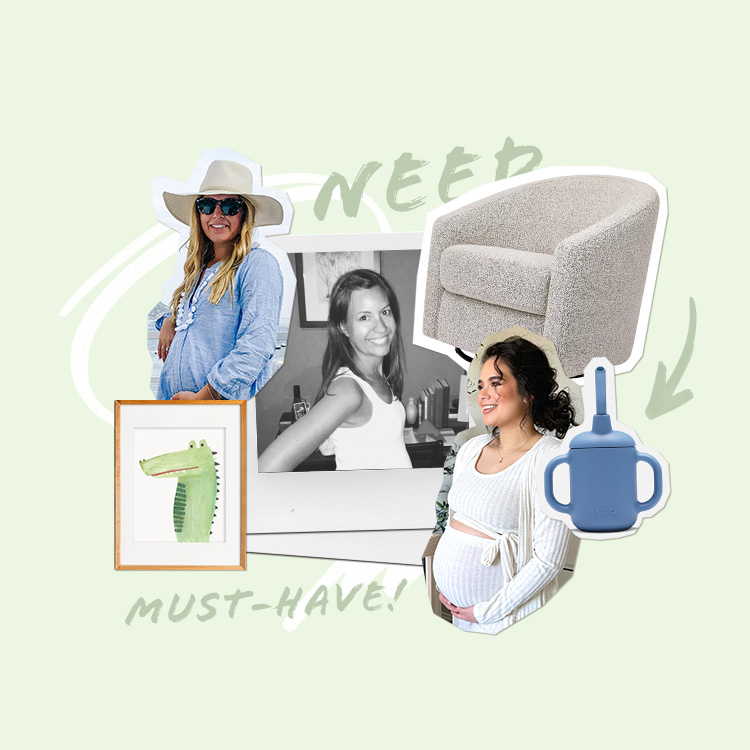 babylist has everything you need—and more! 💕
Fast forward to this school year, and it's been pretty emotional for other reasons. But I do have some similar feelings to last year. Relief, but over not having to homeschool rather than not packing lunches or making it to drop-off on time. Sadness, though not only for my children growing older but also mourning how "school" might never look quite the same for them. Accomplished, not only because we made it through another school year, but because we made it through a school year in the midst of a pandemic. Proud of the resilience and adaptability I've seen in my own kids and the way our family made it work. I know this is teaching all of us lessons we can't learn in a classroom.
This year, there will be no hallmark walk through the doors signaling the last day of school. Instead, we'll shut the laptop for the summer and turn off the learning app notifications (and I will do a little happy dance when we don't need to turn in any more proof-of-learning assignments). Even though the end of school is different, I still want to maintain some of the traditions we've made—and maybe start some new ones too. If you too are looking for some ways to celebrate the end of school after distance-learning, here are a few ideas.
1. Take the Last Day of School Photo
Whether your tradition involves a Pinterest-worthy chalkboard sign, a front porch pose, or a simple, sweet snap in front of your child's school (with social distancing, of course), remember to take the picture this year. While there won't be group hug shots with friends or pics with their teacher, capturing the memory from this moment in time is worth it!
2. Send Something Special to Their Teacher
We know parents and students aren't the only ones feeling emotional and uncertain as this year ends and plans for the next school year pivot in the new reality. Sending something tangible, like food, flowers, a handmade card, or something virtual-friendly, like a short thank you video message, can remind teachers we're missing them too.
3. Set Up a Future Zoom Playdate With a Friend From Class
Our kids are sorely missing social interactions with their peers. Siblings can only substitute for so long. Before we know how the summer's safety guidelines will shake out, consider setting up at least one Zoom playdate with a friend from school to help them stay connected through the summer, even if they can't come over for a playdate IRL.
4. Put Together a Time Capsule
We've all heard some variation of this by now—we're currently living the stories we'll tell our grandchildren someday. Making a time capsule to capture this part of our lives is a simple activity kids of all ages can help put together. Plus, you'll want it for proof later if you catch your grandkids rolling their eyes when you mention the toilet paper shortage of 2020 when everyone baked their own bread.
5. Ask Them How They Want to Celebrate the Day
So often as parents, we want to make each significant moment in our child's life feel extra special. Like an elaborate first birthday party, these big moments are sometimes more for us than for them (and for the pictures we can show them when they're older). Our kids might not be mourning the end-of-school rituals as much as we are. By asking them what they want to do, you might be pleasantly surprised by the sweet simplicity in their requests.