Congrats! After much contemplation and self-assessment, you've made the big decision to try to get pregnant. Perhaps you've thought up some cute names, pictured what your baby will look like (your eyes, his nose), and imagined all the whimsical details of the nursery. While motherhood is blissful and wondrous, it's also tough and complicated. There are many factors to consider before dedicating yourself to raising another human being for a lifetime (parenting doesn't just stop at 18). Before you stop taking your birth control, we've laid out a few thoughtful things to consider before delving into the greatest journey of your life: motherhood.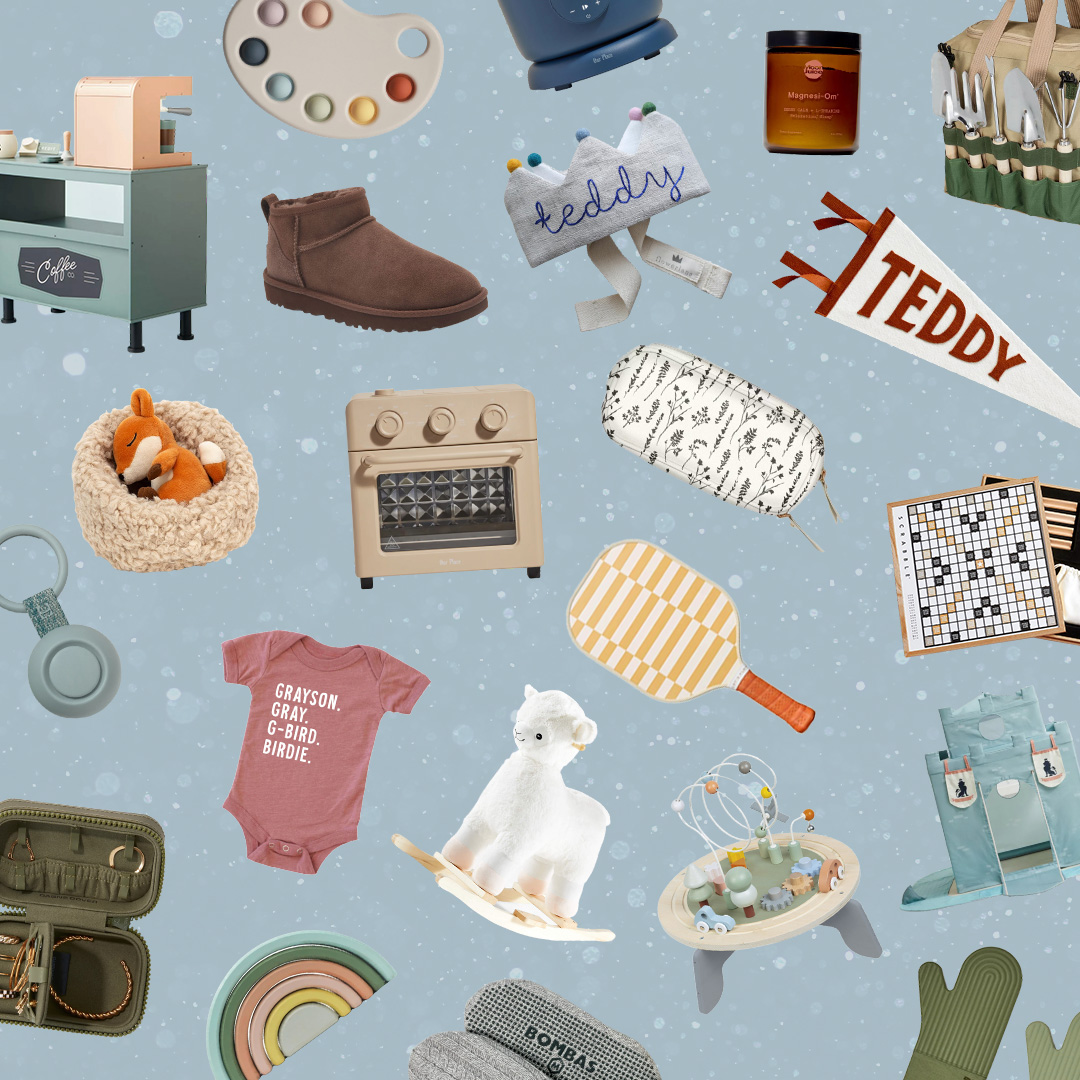 everything you need to ace holiday gifting this year 🎁
1. Talk through the details
Raising a child is a huge responsibility that lasts a lifetime. It's important to consider childcare responsibilities and how you'll balance work and household duties. Are you prepared to raise multiple children or a child with special needs? Is religion an important factor to you, and if so, how will you navigate that? If the process of conceiving becomes problematic, would you consider fertility treatments or adoption? Are you planning on being a single parent, and if so, do you have a solid support system to help you when you need it? Is you and your partner's relationship healthy enough to provide a loving and safe environment? These may seem like a lot of daunting questions, but knowing where you stand on all possible future scenarios will help to make transitioning into motherhood that much easier.
It's not as important that you agree on everything at this point – there is plenty of time to change your mind or come to a compromise. What's more important is that you get into a good practice of communication and sharing opinions in a healthy and respectful way. Decision-making on both incredibly important issues and minor things is a huge part of parenting, and it's always a good idea to get a feel for what that will be like before you start.
2. Consider your finances
According to the Department of Agriculture, the estimated cost of raising a child from birth through age 17 is $233,610, or as much as almost $14,000 annually. There's no getting around it, kids cost money – of course, they're so worth it. Thoroughly examine your health insurance benefits, maternity leave packages, and childcare costs. Consider if your child will need a nanny or daycare, and if they'll attend private school or public school. Do you live in an area that provides a great educational system or will you have to consider moving? If college is something you want your child to attend, will you set up a savings account for tuition or will your child fund tuition themselves? It may seem like a lot to process now, but knowing where you stand financially will be a great benefit for your financial future.
It's also a good idea to start a smaller savings fund for all of the immediate investments you may encounter while pregnant – furnishing a baby room, maternity clothes, necessary baby gear, and of course, any prenatal care or labor and delivery costs you might come across.
3. Make positive changes to your lifestyle
Smoking, not getting proper rest, drinking alcohol, and consuming too much caffeine are some of the factors that can complicate conception. The same goes for eating highly-processed foods, being in a high-stress environment, and being exposed to environmental hazards, such as pesticides and other harmful chemicals. And remember, this doesn't just go for you, but your partner, too. All of the things that may contribute to poor egg quality can decrease sperm count, as well. Becoming more healthful should be a family effort.
Be cognizant of the daily habits that may be detrimental to your health overall and consider creating a nourishing environment and diet where you and your future growing baby can thrive. Stock up on healthy foods, say no to that extra glass of rosé, and try your best to keep stress at bay. Your body will soon be hosting a tiny human being for nine months, so it's important to treat yourself with care.
4. Take folic acid
According to the Centers for Disease Control and Prevention (CDC) taking 400 micrograms (mcg) of folic acid every day in the months before conception will greatly reduce your chances of having a baby with neural tube defects, such as spina bifida, by 50 to 70 percent. Folic acid is additionally helpful as it aids in curbing anemia and hypertension.
Folic acid is fairly inexpensive, easily accessible, and can be bought at any local Walgreens or CVS. The pills are small and easy to digest, so this is one task that won't take up too much time or energy, but will positively impact your pregnancy and overall health.
If you're considering trying to get pregnant in the next three to six months, it is a good idea to just start taking a daily prenatal multivitamin. Not only do they have the recommended amount of folic acid, but they are also packed with many of the other nutrients needed to encourage a healthy pregnancy for both you and baby.
5. Get a wellness check
Before I got pregnant with my oldest son, I had miscarried twins. During a physical with my OBGYN, I was informed that I had severe anemia and would likely not be able to get pregnant (or sustain another pregnancy) unless it was corrected. I went through six months of treatment to get my body into a position where it could successfully carry a child.
There are so many underlying health issues that aren't obvious to the naked eye, but that a simple health screening can identify. You'll want to make sure you're up-to-date on vaccinations, checked for STDs, and tested for heart-health issues like high blood pressure and cholesterol. Make sure that any chronic conditions, such as diabetes, asthma, anemia, or thyroid problems are in check.
Even if you believe you are in good health, make an appointment with your doctor to be sure so you don't face any struggles on your journey that can be avoided.
6. Track your cycle
While it's definitely OK to stop taking your birth control and let fate play out, tracking your ovulation cycle can help you feel more in control during a process that can feel the exact opposite. Knowing the most optimal times to have sex can help make the journey more exciting, and perhaps you can even plan dates nights around it. Consider using an app like Maybe Baby or Glow.
If you are using hormonal birth control, it's best to get off of it (ask your doctor for the best way to do this) two to three months before you starting to get pregnant, so your body has a chance to rid itself of hormones and get back to your typical cycle. If you don't get your period within three months of being off of birth control, definitely talk to your doctor.