Inspiration alert: Meaghan Murphy, executive editor at Good Housekeeping – yes, that Good Housekeeping – is a true marvel when it comes to career moves, dance moves, style moves, and mama moves. With three kiddos, the ultimate lifestyle journalism resume, and a genuine passion for fitness, Meaghan is living the mom life we can only dream of, with energy to spare. She's sharing her secrets with us, on how to land that dream job, what she hopes her legacy is as a mom, and how on earth she keeps it all together.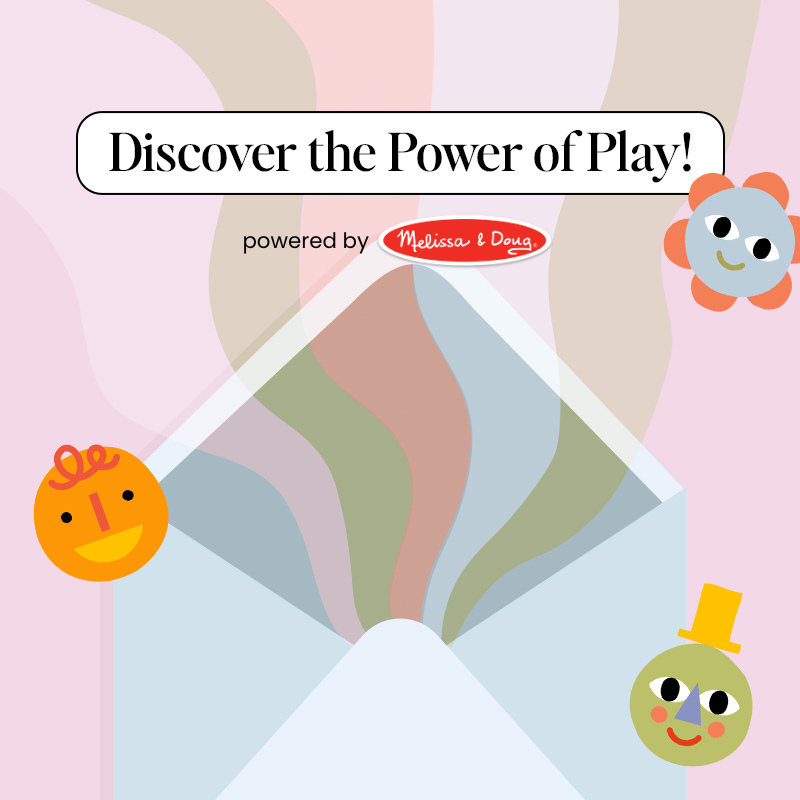 make the most out of every moment with your little one
Name: Meaghan B Murphy
Age: 42
Current Title/Company: Executive Editor, Good Housekeeping
Location: NYC (office); Westfield, NJ (home)
Education: Rutgers College
Children: Charley, 7, James, 6, and Brooks, 4
You started out as a Contributing Editor at YM after winning an essay contest at 19. What prompted you to submit an essay? How did this help you break into journalism?
My teenage years were legit TV-movie worthy, as in: there was actually an unauthorized TV movie made about me! When I was 15, my best friend and I were both anorexic. I wound up hospitalized and she tragically jumped out of her family's moving car on the way to be admitted with me. Her body was so weak that she died from complications, just days before her 16th birthday. It was a horrible situation and I was a mess, but I ultimately recovered and wrote a powerful essay about overcoming adversity that earned me a $10,000 Horatio Alger National Scholarship and a spot on a NBC special hosted by Bob Costas. That show caught the attention of a YM magazine editor who wanted to tell my story. I said yes…if I could write it myself and also have an internship. A few months into that coveted internship, the editor-in-chief Sally Lee let me borrow a fancy top to join her at "YM's 50 Hottest Guys Party". At the party, I sipped a margarita, that was later photoshopped out of my 19-year-old hand, and she named me a contributing editor.
What skills have helped you excel throughout your career? What advice would you give someone starting out in journalism?
I can write, edit, and generate ideas like the best of magazine editors. But, I think my resiliency is my greatest asset. Going through the tough loss of my best friend at a young age made me unflappable in most situations. I've learned there is a solution to any problem. In terms of career advice, the media landscape is changing and the world is constantly changing, too. Embrace the change and get excited about the change. Being precious about the way things were is a waste of time. Onward!
You were a founding editor of Teen People. Tell us about the launch and what you learned through the process.
I was a teen, so brainstorming a new teen magazine was a blast! At first, we were calling it Kewl. (We dodged a bullet with that one!) Building something from scratch really teaches you that everything is always possible when you're not afraid to make mistakes. We were just having fun, throwing spaghetti at the wall to see what stuck, and somehow made a national magazine in the process.
You've held a few other jobs too – On-Air Correspondent for MTV and an Editor for Cosmopolitan and SELF. What's your approach to transitioning jobs and what tips do you have for people who are searching for a new job?
As I look back on my career, I realized that each moment in my life matched the moment in my career. I was a teen working on teen books; single and dating while I was editing Cosmopolitan; in the sweet spot of my "selfish years" able to focus on me, me, me pre-family while at SELF. If you let your passion guide you, you'll always wind up in the right spot.
With your current role as the Executive Editor at Good Housekeeping (GH), a lifestyle resource for 18.4 million readers, how do you stay keep up with trends while remaining true to the brand?
It's easy because Good Housekeeping speaks to everything I care about in my own life. When I'm researching the best washing machine or tracking down a lab-approved wrinkle cream, I'm working with the GH Institute experts to find the answer for our readers and myself! It's not an accident that I took the role at GH when I was pregnant with my third child and ready to move to the suburbs for a yard, a swingset, and 20-minute suppers.
Walk us through a typical day at work.
I roll in to "The Apartment" (that's what editor-in-chief Jane Francisco and Institute Director Laurie Jennings and I call our open concept seating area) around 10:15 AM. A late start, but the key to my working-mom happiness: I wake up at 5 AM for a workout, stopped by the grocery store on the way home, ate breakfast with the kids, packed their lunches, fed the dog, made the beds and got them off to school.
I hop on a 9:16 direct train and once I'm at my desk, I'm in Go Mode. I edit the entire magazine, so all of the pages come through me. I'll mark changes and make suggestions on the copy/art in my signature orange pen before passing them to Jane for final sign off. Between idea and planning meetings, there's always something to eat—a tested-until-perfect recipe from the GH Test Kitchen or maybe a new snack release. (I'd weigh 200 lbs if I didn't have celiac disease and could sample all day!) And then there are the crazy mailings! Companies often want editors and our experts to try out and write about their products, so they'll send packages to get our attention. Currently on my desk is a key-locked mystery box with a message that the key will arrive in two days. The anticipation! Every day is different! My husband calls the GH offices Candyland because it seems like there is always something fun and exciting happening. And there is.
You often involve your kids in your work life by bringing them to the office and including them in interviews. What lessons are you hoping they learn from this?
I think it's super important for kids to know what their parents do.
Whether you work at a bank or Candyland, kids need a visual. Where is Mama going every day and what the heck is she doing that's important enough to keep her away from us?
My daughter wished I served chicken nuggets in her elementary school cafeteria until she realized that would mean she could no longer visit the GH Toy Lab as an official Toy Tester or go on TV. Team Murphy enjoys the work perks, but they're also proud of me and that feels good. I'm a better Mom because I work. I'm fulfilled and that enables me to give them my best.
Tell us about your transition to becoming a working mom to your 7-year-old daughter, Charley, and how you transitioned to a working mom of multiple kids – your 6-year-old son, James, and your 4-year-old son, Brooks.
When I had Charley, we were living in Jersey City a PATH ride away from my office in NYC. I could easily be home in 25 minutes if there was an issue. We lucked out and scored an awesome nanny on the first try. Plus, during that time, my boss at SELF, Lucy Danziger, was the ultimate working mom role model who helped me navigate the struggle to juggle. Transitioning from one kid to two wasn't too tough. I've got a husband who is a 50/50 partner in all ways. Did I mention he does the cooking? I highly recommend marrying your brother's best friend!
Our third kid was the game-changer. It meant a move to the suburbs, a new nanny, and a commute. I decided to throw a new job into the mix just to keep things interesting. And, you know what, eventually we figured it all out because we had to.
Childcare is never easy. What's your current childcare situation and how does it work for you?
Behind every successful (happy!) working Mama is an awesome babysitter! Our nanny has been with us for five years. When we moved, I started telling anyone who would listen that we were looking and the director of our preschool just happened to know of a woman whose current family was aging out—middle school kids who no longer needed full-time care. Lucky us! We scored ourselves a Mary Poppins. Elena arrives at 7:30 AM and leaves at 6:30 PM when my husband is the first one home to cook(!) dinner. She does the laundry, keeps our home immaculate, and even helps with puppy accidents. She's become a crucial part of our family.
What's your trick to staying energized throughout the day in order to be present at home? How do you keep yourself inspired and motivated?
I'm a ball of energy so I've got a ton of tricks to help anyone live a fully charged life. Where to begin?! One key is simply my standing desk and the Wurf Board that I balance on — a  body in motion tends to stay in motion, so I just don't sit!
How would you describe your parenting style and why do you believe it works?
I'm the good cop. We say in my house that my husband is the boss of logic and reason and I'm the boss of fun and aesthetics. If my kids want to dance party at 8 pm, I'm blasting Pitbull with zero concern about a cranky morning. I'm also a talker.
I work really hard to make sure my kids feel like they can come to me with anything at any time—that I'm there for them even when I'm not physically there.
As a result, they're super in tune with their feelings. Note: This could backfire on me! 
How do you encourage your kids to get along and (hopefully) create a strong sibling bond for years to come?
I grew up the oldest of three, with a sister who was 18 months younger than me and a brother 18 months behind her. My father called our family unit "The Circle of Five" and always instilled in us that "Team Work Makes the Dream Work." My sister is my best friend and was my roommate in college, my brother lived across the street from us and I married his best friend. We've cheered each other on and leaned on each other through some tough times, including my Dad's terminal pancreatic cancer diagnosis. We lost him two years ago, but our Circle kept us strong. I mirrored this with my own family, calling my gang "Team Murphy" from Day 1. They know that if one kid is in trouble, everyone is in trouble. They have to make decisions and suffer consequences as a unit. Family is everything!
With three kids, one-on-one time can be tough. How do you ensure quality time with each child?
With three kids so close in age, carving out one-on-one time is crucial. That  "special time" doesn't have to be anything monumental.
My son Brooks still talks about the afternoon he went with me solo to run errands and we made a pit stop at Five Below to pick out Christmas ornaments for Charley and James. We'll drive by the shopping plaza and he'll be like, "Remember that day, Mama?" And I'm thinking, "Was that seriously more memorable than Disney?!"
I also create what I call "Memory Makers" events. I'll volunteer to throw a pre-school St. Patrick's Day party or teach a lesson on magazine-making to the Second Grade…anything to get into my kids' classrooms to show them that even if I'm not at pick-up and drop-off, I care and I'm there.
How has raising three kids impacted your marriage? How do you and your husband divide parenting roles?
I miss my husband! Life is a whirlwind of softball, lacrosse and soccer practices and games, acting classes, swimming lessons, karate, and birthday parties…We divide and conquer and race around with very little alone time.
We have to work hard to carve out date nights and activities that don't involve the kids and then try not to talk only about them when we do.
I feel really lucky though that I got the marriage thing right after some shit boyfriends. My Dad high-fived Pat when he asked permission to propose. Now I get why Pop was so relieved and excited.
When it comes to being a mom: what are you most insecure about and what are you most confident about?
I want to invent an insecurity, but the truth is that after 42 years at this whole being-me-thing, I'm incredibly secure. I know what I suck at and I know what I'm great at, and I don't let either define me. Every year at back to school night, I'm famous for saying that I don't really care about academics. I just want to raise kind and confident humans. I'm most confident that I'm doing that.
What do you most want to be remembered for?
Team Murphy does this thing I call Highlights every night before bed. I lay next to each kid and they share the best thing that happened all day. I started this routine to actively teach them to focus on the good in the world. Now they won't go to sleep without excitedly telling me how they swam across the whole length of the pool without a bubble, had watermelon marshmallow treats for a friend's birthday in class, or had a surprise visit from Nana. On a recent vacation, the kids told their grandmother, aunt, and uncle all about this special tradition and we started Highlights at dinner. Highlights will be my legacy!
Despite your busy schedule, you lead a very healthy lifestyle and have a passion for fitness. How do you prioritize this in your daily routine and what tips do you have for moms who wish to be more active?
Exercise is my happy pill and I'm super protective about my workouts. I think as moms and as women, we are always giving and doing for everyone else. What do you do for YOU? For me, it's all about the Dawn Patrol! I'm up and at 'em every morning for 5:30 AM for fitness classes with a #goodvibetribe of women who I adore. It's basically Happy Hour with water/coffee instead of cocktails. We show up for each other through sick kids, sick parents, engagements, funerals…and burpees, sweaty yoga, Mermaid obliques. Now, if you're shaking your head saying, I'm not a morning person and that will never be me, know that it only takes like 19 wake-ups to make it a habit. And what other time of day can you safely bet no one is going to call a meeting or need a nose wiped?!
I believe a strong body is a strong mind and you don't get strong by fidgeting or doing a few squats while you brush your teeth. Each mom deserves one hour, three to five times a week, of organized exercise dedicated to YOU! I know, I know. It's tough. But rally a group of like-minded women and hold each other accountable.  The best exercise is the one you actually do!
Meaghan Murphy is The Everymom…
Go-to workout? I'm Mega-addicted to SLT (aka pilates on crack) and obsessed with boxing and hot yoga at POE. I'm also a Flywheel girl and an Orange Theory junkie.
Favorite family activity? Dance parties! When we go to other people's homes for a Sunday Funday and there's no dance party, my kids think it's weird. Insert crying/laughing emoji here. 
Easiest family meal to cook? Confession: I can't cook! I make a mean kale smoothie though. And I'm skilled at playing with food—think next-level cupcake and cookie decorating.
The best way to end a day? Snuggled on the couch with my husband and our puppy Dempsey (who's not allowed on the couch) while drinking Malbec and eating Unreal peanut butter cups!
Most embarrassing mom moment? I'm petite with an AAA chest, so I shop in the Kids' Department — CrewCuts and GapKids are my go-to's. The clothes are super cute and way cheaper. One drawback: Accidentally twinning with someone else's 7-year-old in a sweatshirt dress that said, "Amaze"! Charley was mortified.