I met Tara Van Dyke when her husband, one of my undergrad professors, invited our class over to his house for lunch. We promptly ignored him when his wife, Tara, walked in and after a brief chat about her career as a doula said, "Oh, do you want to see my cervical dilation wheel?" We were hooked.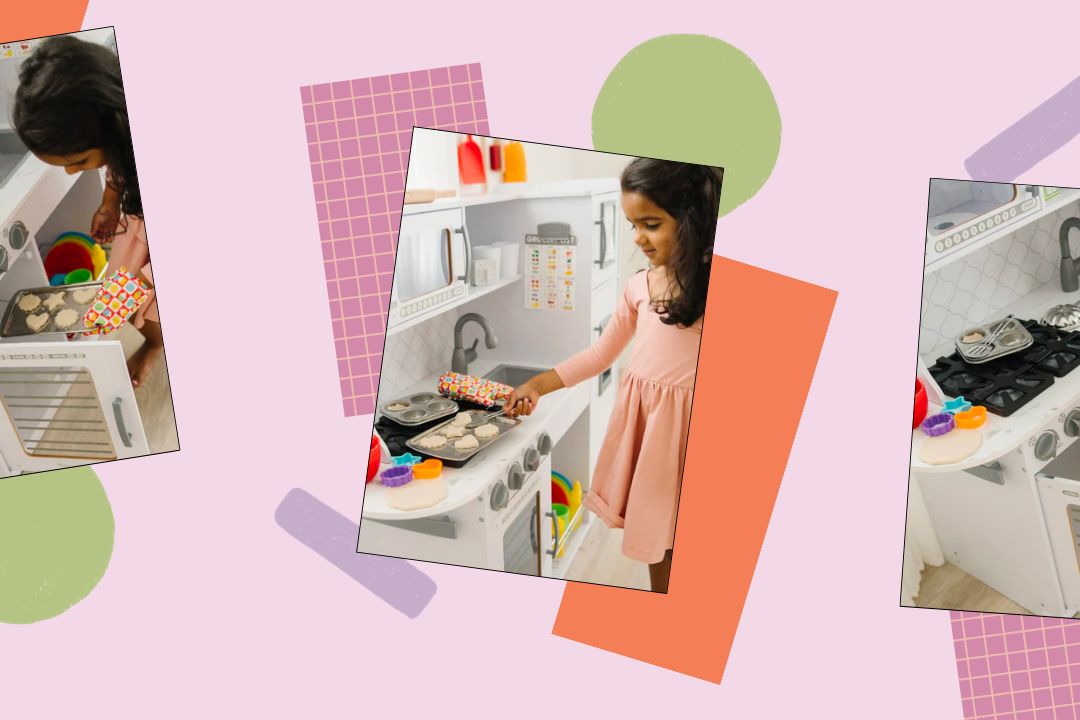 When the Everymom launched a few months after our first meeting, I knew we had to get her perspective on womanhood, family life, and the badassery of birth out there for women everywhere to be encouraged by – I know I have been. Her experience in so many birth processes, including four of her own, make her an expert on the subject of just how amazing mothers can be – and also on how to work through the pain of feeling less-than-awesome during the labor and delivery process.
We sat down with Tara to hear what exactly she does as a doula (hint: it's not just for the earthy-crunch among us), how she's made her 26-year marriage flourish (my favorite moment of the above story was when her husband leaned back, smiled, and totally let her take over his spotlight), and her favorite moment of every birth she's been a part of.
Name: Tara Van Dyke
Age: 49
Location: Wheaton, IL
Current Position/Company: Owner & Birth Doula, With U Birth
Education: BA, Communications, Wheaton College
Children: Jacob, 22, Zach, 20, Ryan, 18, and Annika, 16
What was your first job and what skills did you take away from it?
My very first job out of college was in public relations and fundraising for The Olive Branch Mission, a not-for-profit organization that served the homeless in Chicago. I learned so much in that job, but I think the biggest lesson was that people's stories matter.
When trying to put the issue of homelessness in front of the public, I found that people don't pay that much attention to statistics and studies, but they sit up and listen when they hear a compelling personal story.
So we're all on the same page — what exactly is a doula?
The basic definition you'll hear for a birth doula is "a trained professional who provides continuous informational, emotional, and physical support to a birthing family before, during, and directly after childbirth." But I like to think of it this way: if birth is a huge mountain you have to climb (and it really is!), a doula is your sherpa.
A doula helps you prepare and train for the climb. She has all the guidebooks, and she's been up the mountain before. She can walk beside you on the trail and help you focus on taking one step at a time. She offers you and your partner nourishment and encouragement along the way to keep your strength and confidence high. She points out the rocky parts and offers you tools to help navigate them. She wipes your brow, helps you find a bathroom, holds your hand, massages your achy muscles, and tells you that you are amazing.
And when it's all over and you're on the other side of the mountain in a new land called Parenthood, a doula helps you process your feelings about how you arrived there. She assesses how you are adjusting and leads you to other resources that can support you and lift you up as time goes on.
How did you end up in this career?
After more than 15 years in public relations and copyediting jobs, I was ready for a change. Becoming a mom along the way had cracked my heart wide open, and I found myself passionate about improving the way families transition into parenthood. Too often birth is associated with fear, pain, and trauma, and it can be so much better.
I had never heard of a doula, so I trained with ICEA to become a childbirth educator. The training required me to observe a number of births, and when I was in the birth room, I was hooked. 
I felt the difference that continuous care could have on a family. I saw new parents coming out of the experience feeling empowered and strengthened by it, more in love with each other, and ready to take on life's challenges together. And that's what I want for everybody, so in 2008 I finished my certification as a birth doula with ICEA and I've never had a more satisfying job.
What are the benefits for soon-to-be-moms of having a doula?
In short, moms who have a doula present at their birth are more likely to have a satisfying experience, no matter the outcome. But don't just take my word for it. Studies have shown that having a doula can lower your need for medical interventions during childbirth.
Even the American College of Obstetricians and Gynecologists has stated that, "Evidence suggests that, in addition to regular nursing care, continuous one-to-one emotional support provided by support personnel, such as a doula, is associated with improved outcomes for women in labor."
You've been present for a number of prenatal conversations and deliveries — do you have a favorite part of the process?
I do enjoy helping couples work together, prepare, plan, and take ownership for their choices in their own health care. But my very favorite part of the process is a magical moment that I see in almost every birth.
There's a moment for every woman when the birth process just seems way too much. It seems insurmountable and she wants an escape. At this point, she might be crying or panicking or just very still. And then I see her face change. She realizes she has to go through it to get to the other side, so she digs deep and finds her fiercest self and keeps going. I can see her getting stronger by the minute and it's the most powerful thing to witness.
If you could give women entering into labor and delivery one piece of advice or encouragement, what would it be? What would you tell partners?
For the women: ALL births are challenging in different ways, so don't get sucked into the who-had-it-worse comparison game. Know that you cannot control birth, but you can do what is set before you. You are so much stronger than you know, so tell yourself that, and then go and cheer on the other women in your life as well.
For the partners: You don't have to know any special skills or tricks. This is your birth too. So just be present and available and all in.
How have the skills you've learned as a doula helped you in your role as a mother? Vice versa?
Hands down, the skill I've learned as a doula that has helped me as a mom and in every other relationship is the art of presence. As in, I can't take away your pain, but I can show up and stay with you when you're hurting. (This is the concept that inspired the name for my company: With U Parenting.)
And the skill I've learned as a mother that's helped me in my role as a doula is being okay with cleaning up bodily fluids and rolling with the unexpected.
You're the mom of four now-teenagers/young adults. How has your view of motherhood changed throughout the years?
Oh man, as a mom of four young kids, I exhausted myself trying to make sure they were happy, safe, and clean. As a mom of young adults, I know I can't necessarily guarantee any of those things, but I can always be a safe place to land.
How do your kids inspire you, either in your career or otherwise?
My kids inspire me every time they choose to be kind instead of looking cool. When they choose faith over fear. When they learn a new language or play a new instrument. And the bonus of having teenage kids is they can inspire me for days just by saying, "Hey, mom, can I make you a cup of coffee?"
How has your relationship with your husband changed over the years? How has your division of parenting roles adapted?
We've been married 26 years, and I've come a long way from expecting David to read my mind to now just telling him what I need. Our friendship and our alignment in our vision for our family has only grown deeper over the years. Part of what helps is that I don't expect him to meet all my emotional needs – I've developed strong female friendships for that. When I want flowers, I buy them myself. He shows love by cleaning the kitchen, and that works really well for me.
As far as our parenting roles, I was the most hands-on when they were little and I stayed home with them. As they got older, David coached their sports teams and was a willing taxi driver with their crazy teenage schedules.
When it comes to motherhood, what are you most confident in? What are you still insecure about?
In motherhood, I've always felt confident that my children know they are loved. And I provide pretty decent home cooked meals. I'm still insecure about whether I've taught them to clean well enough. I'm not that great at it myself.
If you have to choose a favorite mom moment (or two), what would it be?
I have always had the most extraordinary feeling of contentment and well-being at certain times we've been on vacation together as a family. Often we go to the Coast Guard Festival in Grand Haven, Michigan, and on the fireworks night, I'm generally sitting behind all my kids. David and I are holding hands, and we can see all four of our kids sitting side by side in front of us. All faces are upturned and exclaiming at the bursts of color in the sky. The summer breeze is cool on our skin, and all feels right in the world. Nothing else is required of us in that moment, and I feel like a mama bird enjoying all her chicks together in the nest.
On the other end of the spectrum, I feel an overwhelming swell of joy when each of my kids launches out of the nest to do something big and scary and good for the world.
Tara Van Dyke is the Everymom…
Guilty pleasure TV show? Impractical Jokers. It makes me uncomfortable but it's funny and doesn't take any brainpower.
Your camera roll is full of… Gorgeous birth photos, and a few placenta shots that should come with a warning.
Favorite way to end a long day? Red wine, a good book, and a cuddle with my dog.
Most embarrassing mom moment? First day home alone with my first baby. Decided to take him for a walk inside the mall. Got to the parking lot, took out the stroller, and could. Not. Get. It. Open. Seriously – I  tried unfolding the stroller for about half an hour until the baby and I were both crying. Threw it back in the trunk and drove home.
Best parenting advice you've ever received? You don't have to be an expert on parenting, you just aim to know and study your own child.