Ah, childcare. The thorn in every working parent's side. For some of us, it becomes a constant in our minds right after the stick turns pink – "Hey babe, I'm pregnant! So, we need to figure out who will care for this baby after I go back to work."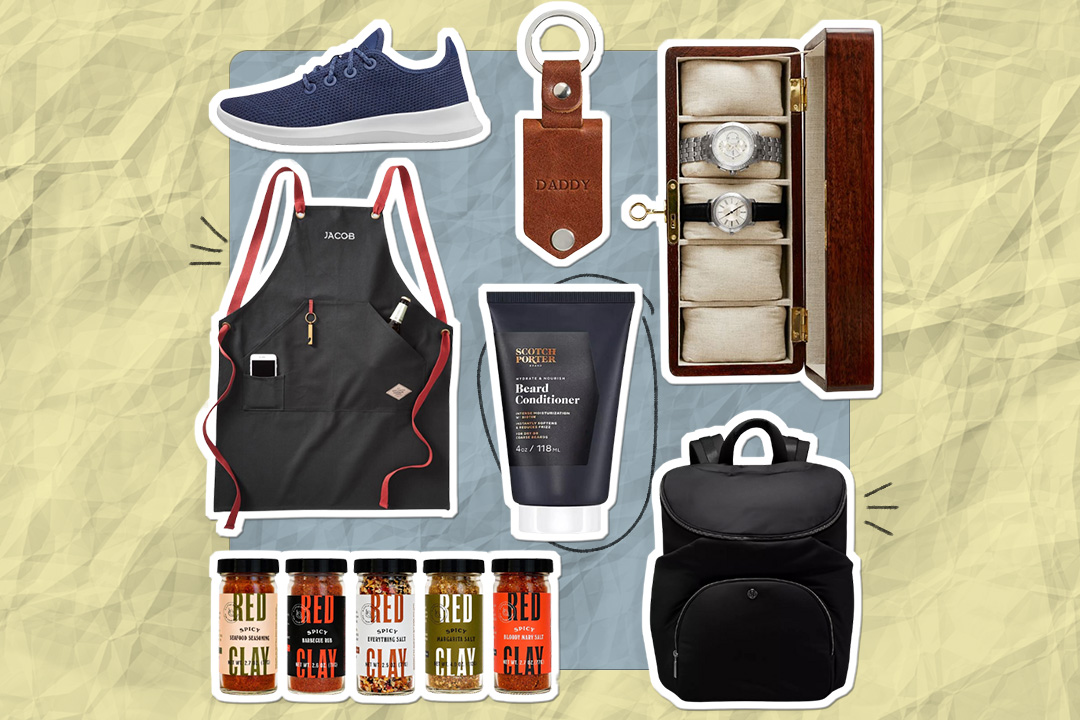 june 18 is coming up fast — have you started shopping yet? 😎
It's no secret that maternity care, coverage, and leave has a long way to go in our country, and unfortunately, the same goes for infant and toddler childcare. Many families continue to struggle to find affordable and appropriate care for their little ones as they head back to work (often, when babies are just 6-8 weeks old).
Whether you decide on a nanny, nanny share, or another in-home provider (like a grandparent or au pair) or decide to send your child to a center-based childcare setting, it's important to know that your choice is one that you feel comfortable and secure with. In order to help you make the choice best for your family, we're breaking down a few of the more popular infant and toddler center-based childcare options.
Infants/Young Toddlers
Trying to find childcare for an infant can be a truly grueling process, largely because each center is totally different, so you can't always compare apples to apples. If you need to start your baby at 6 weeks old, for example, your options may be much more limited than someone starting their baby at 6 months old. Obviously, start dates and hours of operations primarily, along with tuition costs, take precedence for most families with inflexible work schedules and budgets – as it should. But, if you do have some flexibility and are looking at a multitude of options, here's what we've found to be most popular. Of course, where you are located plays a huge role in the types of programs that are available.
In-home Daycare
In-home daycares are run out of somebody's home, as the name suggests. These daycares are required to have licenses based on the number of children in their care and the functional state of their home in order to care for those children. In-home daycare providers typically have a small number of students (based on whether or not they have assistants) in a variety of ages. Many parents love using in-home daycare because of the warm, loving nature of the experience – after all, it's kind of like being home, but with new friends.
Traditional Daycare
Traditional daycares are usually found most everywhere at a variety of tuition ranges – they can be local or franchise-based (like Kindercare or Bright Horizons). All certified childcare centers must follow state regulations and mandates, so things like teacher/student ratio, health regulations, and other basics might be similar across the board.  Their requirements for teacher education levels might vary – teachers may or may not have educational degrees or extended experience with a certain age-group of students.
Usually, traditional daycares are based more on free-play with a variety of age-appropriate resources. They may be few teacher-directed activities through the day or the program may be more child-centered.
Academically-focused Programs
Academically-focused programs (like The Goddard School, The Gardner School, or Primrose) are usually largely teacher-directed. At these schools:
There's a variety of activities planned throughout the day, and as babies get older, a more thorough lesson plan is typically implemented.
These schools promote education at every level and tend to use child development principles to dictate learning standards within the classroom.
Many parents (and children) love these structured environments, while others choose against them due to fewer opportunities for open play.
Philosophy-based Programs
Philosophy-based programs tend to vary greatly depending on which philosophy the schools follow. The most popular philosophy seems to be Montessori, and others gaining more attention lately are Reggio Emilia and Waldorf.
Montessori programs are based on constructivist learning, or a discovery approach, where children are said to learn from manipulating materials and doing, rather than being instructed. They value independence and include nature and the outdoors as a part of their classroom.
Reggio Emilia programs are similarly based on constructivist learning and are very child-centered and student-directed. They have a focus on community and self-expression through a variety of methods.
The Waldorf approach appreciates imagination as a major tool that facilitates children's' learning and strives to integrate the child's whole self in the learning process – intellectual, practical, and artistic.
Because these sorts of programs are not trademarked names but particular philosophies, you do want to check and make sure the schools you're looking at are accredited by each philosophy's main association (for instance, accurate Montessori programs are accredited by the American Montessori Association).
Older Toddlers
Older toddlers have all of the above options, as well as a few more. Once kids are 2-years-old, they usually have access to many of the local care programs that may be available in your community.
Park District Programs
Your town or city's park district might have its own childcare options. Many have everything from parent/child classes, half-day preschool programs, and full-day care options. Depending on your particular care need, park district programs can be a great introduction into a learning environment for your little one.
Local Nursery Schools
If your town has a nursery school, ask around about it. I'll bet it's BELOVED. Most have been around the town for years and are adored by local parents. These programs are usually half-day but offer a lot of love and community. If you're looking for a small, sacred learning space for your little one, this might be your best bet.
Botanic Gardens/Nature Schools
Our lovely Chicago Botanic Garden has its own Nature Preschool and many other botanical gardens and parks programs do, too. If you want your child to really be one with the outdoors, check out if there are any nature schools in your area. Many start kids as young as 2-years-old, but of course, start ages and program length is all dependent on each program. You'll have to dress your kids for the weather every day, as they'll likely spend a lot of time outdoors, but really, can you think of a better classroom?
Church/Religious Program
If your family is religious, check in with your local church or temple to see if they offer any schooling programs. Many have their own private schools attached, while others offer smaller daycare or nursery school programs.