From the time our kids are born, they're trying to communicate how they're feeling. It starts with the basics—feeling hungry, tired, wet, or cold—but as our babies grow into children, they begin to experience emotions they don't yet have the words to articulate. These feelings can come out in tears, temper tantrums, clinginess, or acting out.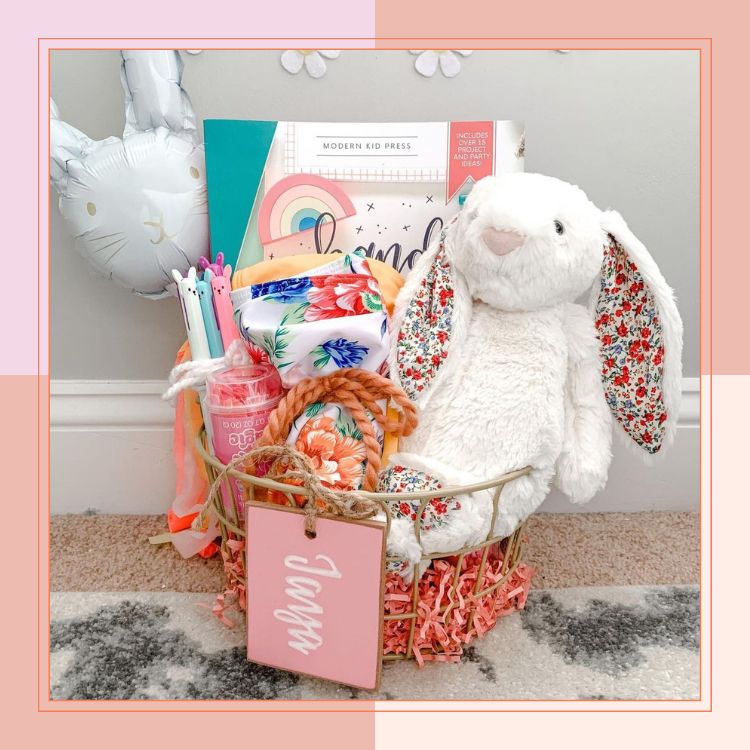 everything you need to get ready for the Easter Bunny's visit on April 9th! 🐰
Throw in a disruption to routine, an unexpected hurdle, or, you know, a global pandemic, and we might see the emotions in our kids magnified. We can help them by acknowledging their feelings, helping them notice changes in their body when they feel a certain way, like clenched fists or a racing heart, and naming what we think they're feeling. Books can be helpful companions in this learning for parents and for kids, so we rounded up some editors' favorites and highly-rated books to help you help your kids with their big emotions.
Understanding Emotions
Anna Llenas
The color monster's emotions are all mixed up until a friend helps him describe each feeling.
LAURA RENAULD AND BRIGETTE BARRAGER
A beautiful book with captivating illustrations that touches on all of the emotions of the human experience—just how Mister Rogers would've wanted.
Jo Witek and Christine Roussey
An adorable book to help describe how emotions make us feel in our bodies and in our heart.
Anger and Frustration
Curiosity
Andrea Beaty and David Roberts
Ada Twist asks all the questions, to her parents' exasperation. An editor favorite, this heartwarming tale explores where curiosity can lead.
Adam Rex and Claire Keane
A funny tale about the power of staying curious.
Cynthia Rylant and Brendan Wenzel
For kids who wrestle with the big questions, this book is poignant and beautifully illustrated.
Courage
Tom Percival
Norman was a perfectly normal kid, until he grew a pair of wings. A heartwarming story about what happens when you have the courage to be yourself.
Gaia Cornwall
An adorable story about working up the courage to do something that scares us.
Love and Empathy
Diane Adams and Claire Keane
Relatable to parents as much as kids, this sweet book shows love in action.
Jonathan Stutzman and Jay Fleck
Tiny T. Rex learns how to help a friend who is sad in a way he didn't expect.
Cori Doerrfeld
This charming story covers the confusing and difficult emotions that can come when unexpected things happen.
Worry and Anxiety