So, you found out you're pregnant! Along with the excitement and joy, let's be honest, there's also some stress.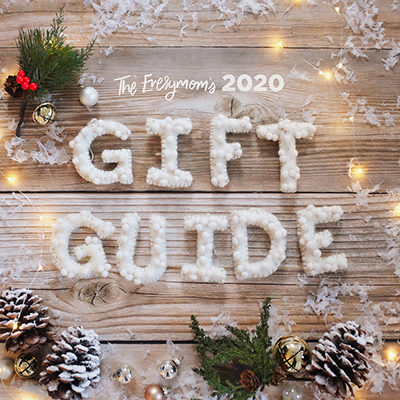 The holidays are here! Let us help you find the perfect gift.
Shop our gift guide, with categories for all the loved ones in your life, including the littles!
Shop the guide →
Beyond the physical symptoms we all experience, pregnancy can take a toll on your mind as well. After all, there is a lot to think about. Whether you're obsessing over the results of your anatomy scan or worrying your mom will spill the beans too early to your entire family, there are plenty of things to stress about.
But pregnancy is one of the times in your life where your stress levels should be low. Unfortunately, a lot of our go-to stress relievers (margaritas!) are temporarily out of reach.
I've found that — with both of my pregnancies — one way to relieve stress is by taking a little time to pamper myself. For many of us, pregnancy means swapping out some of your tried-and-true beauty products with more natural, pregnancy-safe options. Instead of just sticking to the basics (shampoo, soap, body lotion), use this time to try out a few pregnancy-approved products that are downright indulgent.
I've found that taking even five or 10 minutes to unwind with something new and soothing in my beauty routine can make a huge difference in my mood. Below are my go-tos when my back is aching, my REM cycle is non-existent, or my toddler is having a particularly toddler-ish day.
For a Morning Refresh
Indie Lee
This was one of the first products I swapped into my beauty routine when I found out I was pregnant for the second time. It's the perfect first step in the morning to wake up your tired mom face with a burst of delicate florals. The gentle exfoliation is perfect for everyday use, and is especially beneficial for those with dull or congested skin.
roselynboutique
Jade rolling has been around for (literally) thousands of years, but it has recently found a new wave of popularity. It's the perfect de-stressor for pregnancy — when you may become no stranger to puffy skin. Jade rolling improves elasticity, reduces the appearance of fine lines and puffiness; and support the lymphatic system, our body's main way to detox. Anecdotally, jade is thought to attract luck and bring inner peace — we'll take it!
For an Evening Wind Down
Earth Tu Face
As the great Tyra Banks once said, "Go to bed greasy, wake up glowing!" This face balm really takes that mantra to heart. Earth To Face is a small-batch skincare line based in Northern California, and their Face Balm has a powerful combination of botanical ingredients that facilitate tissue repair, soothe redness, prevent scarring, and tone skin. Oh, and this stuff LASTS! A pea-sized amount each night before bed can keep your skin hydrated and glowing well into the fabled fourth trimester.
One Love Organics
First of all, the smell is amazing! Packed full of antioxidants, this body serum is deeply hydrating and protects skin from damaging free radicals. I love using serums or oils after a shower because they absorb quickly and leave skin feeling soft and smooth without the heavy, greasy feeling that lotions can leave. (Editor's note: This serum contains Salicylic Acid, which, in minor topical doses, is considered safe for pregnancy if it comes from a natural source – like pumpkin seed oil here or willow bark in other acne treatments. Please always talk to your doctor to ensure safety of any beauty products you may be using while pregnant.)
THISWORKS
It's no secret that getting a good night's sleep during pregnancy can be challenging. With aromatherapy oils and prescription sleep aids out of commission, This Works Deep Sleep Pillow Spray is a surprisingly effective option. Simply spray a few refreshing spritzes on your pillow before going to bed, and let the blend of lavender, vetrivert and chamomile relax your mind and body (and maybe keep those glorious baby kicks from waking you up!)
For a Weekend Indulgence
R+Co
If you haven't used an Apple Vinegar Cider rinse before, now is a great time to take the plunge. ACVs are a cleansing product intended to remove buildup and restore shine and softness to hair. They are a great weekly reset treatment if you use a lot of styling products or dry shampoo (guilty). Squirt directly onto your scalp and let it sit before conditioning in the shower. I promise, you can literally FEEL your hair starting to look better.
Christophe Robin
This cult hair product from our friends across the pond is a decadent treat for your "me time" in the shower. Free of parabens, sulfates, and phthalates, this dreamy treatment preserves color, enhances shine, and controls frizz. It's thick and creamy but washes out easily, leaving you with hair the looks and smells fresh from the salon.
Mio Skincare
Think of dry brushing as jade rolling for your whole body. As many of us suffer from puffiness and swelling during pregnancy, dry brushing can be both mentally relaxing and physically beneficial. The firm bristles supercharge circulation and the lymphatic system and helps with eliminating toxins. It also helps with the appearance of skin with regular usage (think: less dimples and more tone).