When my oldest son turned two, I braced myself. After all, they must call it "terrible twos" for a reason, right?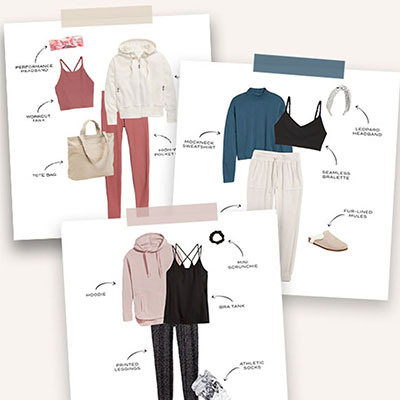 Shop 6 of Our Favorite Loungewear Outfits From Old Navy
Need to spruce up your at-home wardrobe? We've put together six cute, comfy, and budget-friendly loungewear looks from Old Navy.
This way to shop! —>
Well, not quite. Sure, 2-year-olds come with a healthy dose of frustration, exasperation, and general OMG-ness. But if you were still learning about the grown-up world and absolutely nothing made sense, wouldn't you too?
Year two in your little one's life comes with incredible growth. You'll often see a language explosion, gross and fine motor skills expand, potty-learning begin, and play skills develop at a rapid pace. It's astounding to watch, and when you step back and think about just how much is going on in their little brains at once, all the tantrums and defiance make more sense, too.
It's like constant 2020 in their heads: always too much at once.
If your kid is turning 2, get ready for hilarious conversations, much more involved play, and lots of sweet, sloppy kid hugs and kisses. As for what you'll need? Leave that to us. Our favorite items for 2-year-olds are all gathered in one place so you don't need to spend time looking—and they're all Prime ready.
Active Play
Imaginative Play
Mealtime
Bathtime