When it comes to exercising during pregnancy, it's not about changing your shape. Prenatal workouts are all about staying healthy, energetic, relaxed, and strong to carry your baby.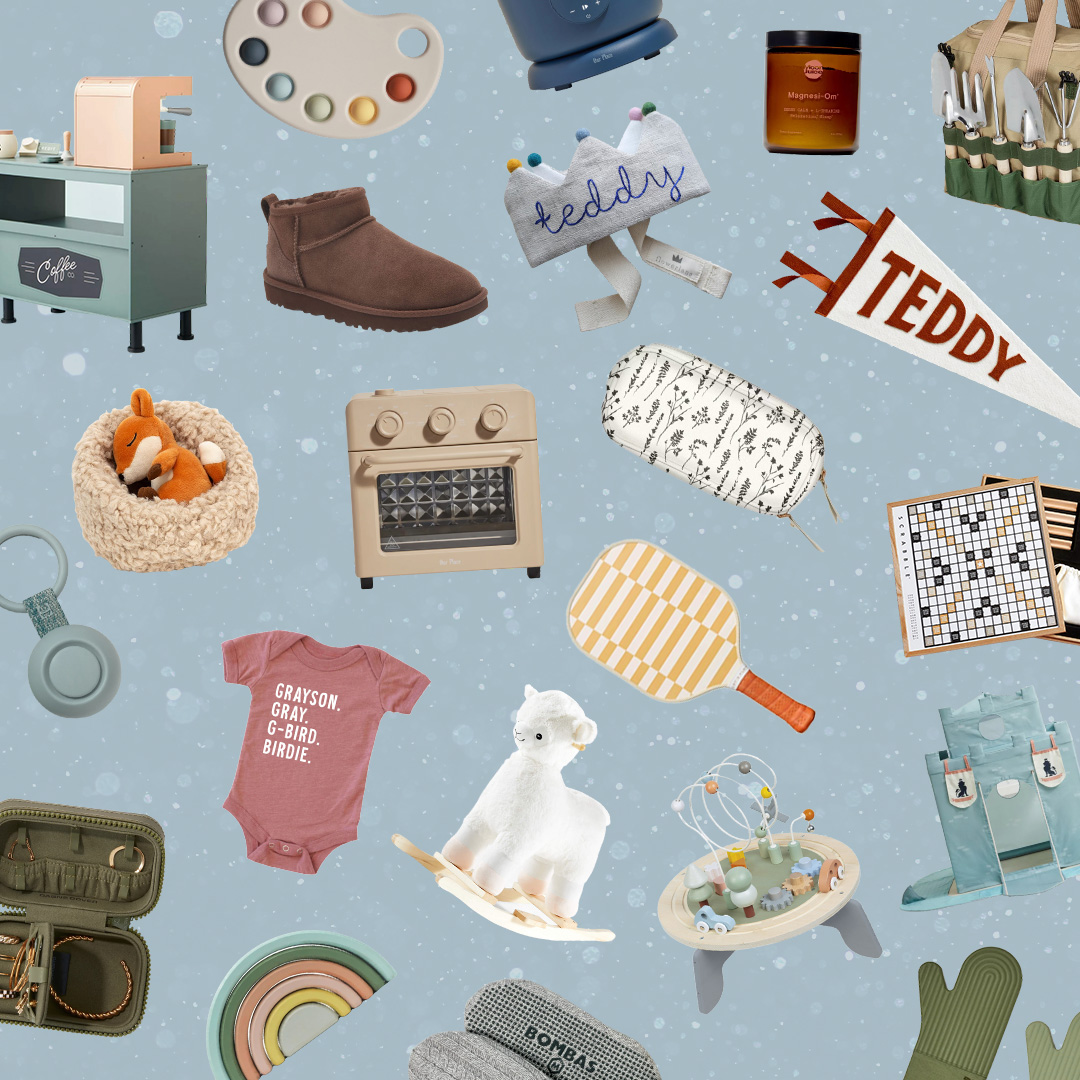 everything you need to ace holiday gifting this year 🎁
For me personally, exercise during pregnancy gave me more energy, helped reduce stress, and also just made my body feel like it was moving along with the changes each new phase of pregnancy brings. From stretching out my constantly sore calves to focusing on my transverse abs to give me strength to carry the extra weight in my belly (i.e. no more back pain!). Exercise made me feel good and strong when I was most vulnerable.
Every trimester will change not only your energy levels, but also the exercises you are still able to perform. As always, discuss what your exercise plans are with your doctor and make sure you are clear for physical activity before starting anything new. Once you're cleared for a prenatal fitness routine, it can be hard to find just the right class. One thing the COVID-19 pandemic brought us was the absolute explosion of at-home fitness. The options and flexibility have multiplied, making it easier than ever to start working out at home, but also making it more daunting than ever to navigate the endless possibilities.
Below are our favorite online prenatal workouts to try at home today.
With a library of over 5,500 classes, obé fitness offers a variety of prenatal exercises to choose from—yoga, pilates, even strength! The fitness app we love even has a dedicated Prenatal Hub with 22 videos focused specifically on fitness for pregnant women. These safe classes are designed to build strength and support the body as it goes through the many transitions of pregnancy. And of course it's all designed to be fun too!
From breathing to prenatal specific dance cardio, yoga, and even prenatal panels on the topics of prenatal fitness, training, and wellness—there's something for everyone on this versatile platform. Best of all, you can do these classes from anywhere, any time, 24 hours a day.
2. The Bloom Method
One of the few studios we've seen offer a "trying to conceive" program as part of its library, The Bloom Method is a truly mom-focused space. Using techniques proven to reduce the risk of labor-involved injuries, the Bloom Method focuses on core foundation, strength, yoga, and sweat.
Organized by trimester, each phase of this program has each trimester's particular challenges in mind. With the first focusing on core, and HIIT classes reserved for the second trimester with its famous burst of renewed energy. While the third trimester will be all about crossing that big threshold: birth prep.
3. DanceBody
Katia Pryce has created a community of DanceBody aficionados who live and breathe by her methods. (I am a proud card carrying member of this fan club!) And while many of her clients continued to take regular DanceBody classes through pregnancy, Pryce finally developed a specialized prenatal program for her DanceBody Live platform.
Part of the platform's rent-based programs, this prenatal series focuses on low impact dance cardio, transverse abs strength building, arms and lower body exercises. It's a 14-day program that can be repeated on an ongoing basis, no membership required. But if you are a DanceBody Live member, you'll also find a series of prenatal exercise videos as well as a killer postnatal ab class I still do once a week (my son is now 4 and wow does it really help!).
4. Tracy Anderson
The queen of Hollywood fitness is also a mama herself! Anderson created her Pregnancy Project prenatal program while pregnant with her second child and it features all of her signature moves modified for expecting moms. The program is broken up by month so exercises are catered to each phase of your pregnancy, including postnatal. This series is part of Anderson's digital download library so no membership is required (a plus!).
5. Fit Pregnancy Club
"We believe that workouts for pregnant women and new moms should never be modified. They should be made for you." That's the main focus of Fit Pregnancy Club, these are not existing exercises modified for pregnancy constraints, they are made just for pregnant women. This series offers 30-day guided programs created by real moms. Every prenatal workout program features FPC's trademark Pump & Kegel® foundation, which they call "the key to moving safely during pregnancy." Every class begins with this core and pelvic floor activation.
Price: $19.99 per month, $50 for three months, $159.99 for nine months (with 7-day free trial), or $15 per single live-stream class
6. Physique 57
With over 40 videos (that's over 13 hours of content!), Physique 57's "Fit Mama Workouts" are a great way to build strength while keeping yourself protected during pregnancy. These barre-inspired prenatal workouts focus on transverse abs (you know the ones that help during labor and help prevent diastasis recti!), and low impact lower body work—this series will even prepare you for labor itself. And the videos extend into postnatal work as well—for when you're ready to return to the mat.
I personally did Physique 57 weekly during pregnancy and it was the first workout I returned to when my doctor finally cleared me for exercise. It made me feel strong and ready for what came after baby.
7. Knocked-Up Fitness
Brain child of prenatal trainer Erica Ziel (she's a mom of 3 too!), Knocked Up Fitness offers exactly what the name implies. This expert-designed course will not only get your energy levels up and help you build strength, but it is also focused on preparing for labor through its patented Push Prep Method—which promises a quicker delivery as well as postpartum recovery. A mix of strength training, yoga technique, and pilates, this program offers direct access to a coach, meal prep ideas, easy to follow weekly schedules and a trimester-by-trimester guide.