It's a rite of passage in womanhood to be taught the dos and don'ts of skincare in order to preserve our youthful skin and to prevent our worst nightmare—wrinkles. While I'm lucky enough to have learned from the trial and errors of my mom and two older sisters, I am here to remind you of the most important skincare rule of all: to wear sunscreen. This is something we know we should do, yet for some reason, put on the back burner. Sunscreen is a no-brainer when it comes to protecting our kiddos' skin, but moms, your skin needs some loving too. That's why we're breaking down the absolute best sunscreen for moms—plus everything else you need to know about sun protection and SPF beauty products.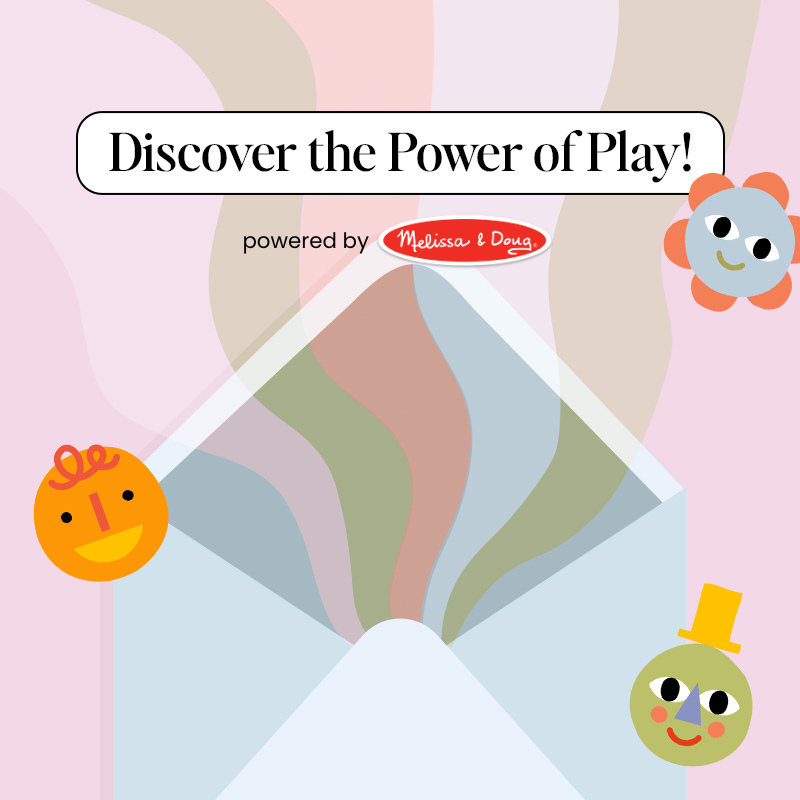 make the most out of every moment with your little one
When you're running errands, staying active, going to family events, and everything in-between, your skin is always being exposed to the sun's ultraviolet radiation. Yes, even on days where it's gloomy, the sun's UV rays can still travel through the clouds and cause damage to our skin. And since we can't stay indoors for eternity, what we can do is take preventative measures to ensure our skin is being treated with the utmost care.
If you didn't get the hint already, incorporating a daily sunscreen with a good level of SPF (sun protection factor) is the best way to protect your skin from the sun's harmful UV rays. Using SPF everyday will prevent UV rays from penetrating our skin and causing sunburns, skin damage, premature aging, and an increased risk of skin cancer. This isn't meant to send you into a spiral about your personal use with SPF, but rather, remind you of how essential it is to take of yourself. After all, skincare equals self-care.
SPF products can take shape in different forms—and the endless list of SPF products can seem overwhelming to sort through—but doing your research to find one that fits your skin needs and lifestyle is key. Whether you use a moisturizer with SPF, a broad-spectrum sunscreen, powder, or even an SPF facial mist, all that matters is that you're using beauty products that are helping preserve the health of your skin. Not sure where to start? Keep scrolling to learn more about the importance of SPF, how to choose the right product for you, and to shop our picks for the best sunscreen for moms—plus some SPF beauty products as well.
The Importance of Sun Protection
As mentioned, the best way to narrow down sunscreen and SPF products and find the options that are right for you is to do your research. To understand the basics of sun protection, it's important to know that UV rays—more specifically, UVA and UVB rays—are forms of electromagnetic radiation that the sun emits. In simpler terms, these are rays that can cause serious harm to your skin's health. UVA rays penetrate deep into the layers of your skin, which can cause signs of aging and potentially the development of skin cancer over time. UVB rays can still lead to significant skin damage, but they affect the outermost layers of your skin, causing almost immediate skin irritation (AKA sunburns).
It's recommended that you select products that have a minimum of SPF 30 and are broad-spectrum (meaning they target both UVA and UVB rays), and of course, reapply throughout the day for maximum skin protection.
Think of SPF as a shield that helps protect your skin, and know that the SPF level determines the amount of protection a sunscreen can offer. Therefore, the higher the SPF level, the safer your skin is from sunburns, premature aging, and skin damage. It's recommended that you select products that have a minimum of SPF 30 and are broad-spectrum (meaning they target both UVA and UVB rays), and of course, reapply throughout the day for maximum skin protection.
How To Choose the Right Sunscreen or SPF Product
Now that we've covered basic sun protection, let's talk about how to choose the right SPF product for you. While we know that we should be looking for a broad-spectrum, SPF 30+ sunscreen, it's how you plan on incorporating this into your daily skincare or makeup regimen that is most important. Keep in mind that this part is purely based on what works for your skin and what your specific needs are.
Since there are a plethora of SPF products that have the features you should look for, a good rule of thumb is to select options that align with what you value in skincare products in general. Before you shop our picks for the best sunscreen for moms below, here are some factors you can take into consideration when choosing the best sunscreen product for you:
Skin type: Search for sunscreens that will compliment your skin type. For instance, if you experience dry skin, opt for a thick and moisturizing product. Similarly, if you have oily skin, go for a sunscreen that is formulated to be non-pore clogging and lightweight.
Activities: Whether you're looking for an everyday sunscreen product or something more heavy-duty for days when you're being exposed to the sun for long periods of time, consider what would work best for what you're doing. If you're going to be in or near the water, select a sunscreen that is water-resistant and provides long-lasting protection.
Multi-functional products: This is something you'll want if you're a mom on the go and need a sunscreen that can be applied to both your face and body, or one that you can use both under and over makeup. Maybe you're also looking for a product that you can always carry with you and is safe for the whole family to use—we love products that can save you time and money.
Personal preferences and needs: Whether you're looking for a pregnancy-safe sunscreen or just favor specific formulas or types, you'll be able to find a product that complements your lifestyle and personal preferences.
Additionally, knowing the difference between mineral (or physical) and chemical sunscreen is something that can help narrow down your options. When used correctly, both options protect your skin from UV rays—which one you choose is just dependent on what pairs well with your skin's features. Below are the basics of each type of sunscreen:
Mineral Sunscreen, also known as Physical Sunscreen:
Known to be suitable for sensitive skin
Provides immediate protection
Acts as a skin barrier that reflects UV rays away from the skin
Can leave a white cast on the skin due to active ingredients
Active ingredients are titanium dioxide and zinc oxide
Chemical Sunscreen:
Takes time to be absorbed into the skin before offering protection

Penetrates into the skin rather than sitting on top of the skin

Absorbs UV rays, turns them into heat, and then releases them from the skin

Is lightweight, easy to apply, and leaves no visible white cast

Active ingredients are avobenzone, octinoxate, and oxybenzone
The Best Face Sunscreen for Moms
Protect your skin from visible signs of aging, scarring, and further sun damage by applying an everyday face sunscreen. Finish your normal skincare routine with moisturizer and sunscreen (or a 2-in-1 moisturizer with the recommended SPF 30 or above). Trust us: It's worth it to go through the trial and error of finding a face sunscreen that you can wear on a daily basis, without the worry of it irritating your skin. If you're someone who wears makeup everyday, consider a sunscreen that can be worn under makeup or a base layer that has SPF (see our picks below). Here are some of our editors' favorite face sunscreens:
The Best Body Sunscreen for Moms
We all love a good sun-kissed tan, but let's remember that our skin's health comes first. If you're going to be out and about, we highly encourage you to carry an all-over body sunscreen with you. We're all about achieving that summer tan, but you can opt out of the sunburns by effectively applying sunscreen to parts of your body that are exposed to the sun's rays. Remember: Even on overcast days, the sun can still cause damage to your skin. Lather up on sunscreen with our recommendations below.
Pregnancy-Safe Sunscreens
If you're a mom, it's hard enough to choose an SPF product that is just right for your skin, but to find one that is also pregnancy-safe is another ordeal. During your pregnancy journey, your skin's sensitivity may be heightened, so we strongly recommend investing in a quality sunscreen to prevent further skin irritation. That's why we gathered a list of the best sunscreen for moms that you can use during your pregnancy and beyond. Plus, all of these picks have clean ingredients that are safe for you and your baby.
Sunscreens That Can Go Over Makeup
You might be hesitant to reapply your sunscreen over your makeup because you don't want to mess it up. But because there are now so many products with SPF, reapplying sunscreen has never been easier. Whether you're fan of a facial mist or loose powder, you will have the ability to keep your makeup looking flawless while protecting your skin.
Tinted Moisturizers & Skin Tints With SPF
Who says you can't have the best of both worlds? Now you can simplify your skincare and makeup routine by using a tinted moisturizer or skin tint with SPF. Shopping for products that serve more than one purpose will make your life easier and your wallet happier. For days that you want a clean, dewy makeup look look, our selection of products will not disappoint. These tinted moisturizers and skin tints will help you achieve an effortless glow while also preventing skin damage.
Other Beauty Products With SPF
There's no such thing as too much sun protection. Maximize the benefits of SPF on your lips, scalp, and body with these unique SPF products that make for a great addition to your sunscreen collection. These products are the perfect combination of skincare, sun protection, and makeup all wrapped in one.
Final Reminders
Sun protection is something that we need to actively integrate into our daily lives in order to keep our skin happy and healthy. Now that we've broken down the best sunscreen for moms based on what you're looking for, you should be more than prepared to start implementing SPF into your daily skin and makeup routine. Even though figuring what works best for you may require a bit more research, it is worth the investment in the long run—trust us, your future self will thank you.
While we always encourage layering some SPF during skincare prep, on exposed areas of your body, and throughout the day, you can also take additional sun-protective measures to provide extra defense against UV rays. This can be done by being in the shade when possible, and wearing sunglasses, hats, and protective clothing. We always recommend consulting with a healthcare professional when it comes to what is safe for your skin and any concerns you may have. And remember: No matter what SPF product you're using, always reapply.