When I had an emergency c-section with my first baby, I was totally thrown for a loop. I didn't know many women who had c-sections, let alone ones I felt close enough to to discuss the harsh realities of c-section recovery and care. In hindsight, I wish I had known more about c-sections and what recovery is like, so I could've been better prepared to deal with the aftermath.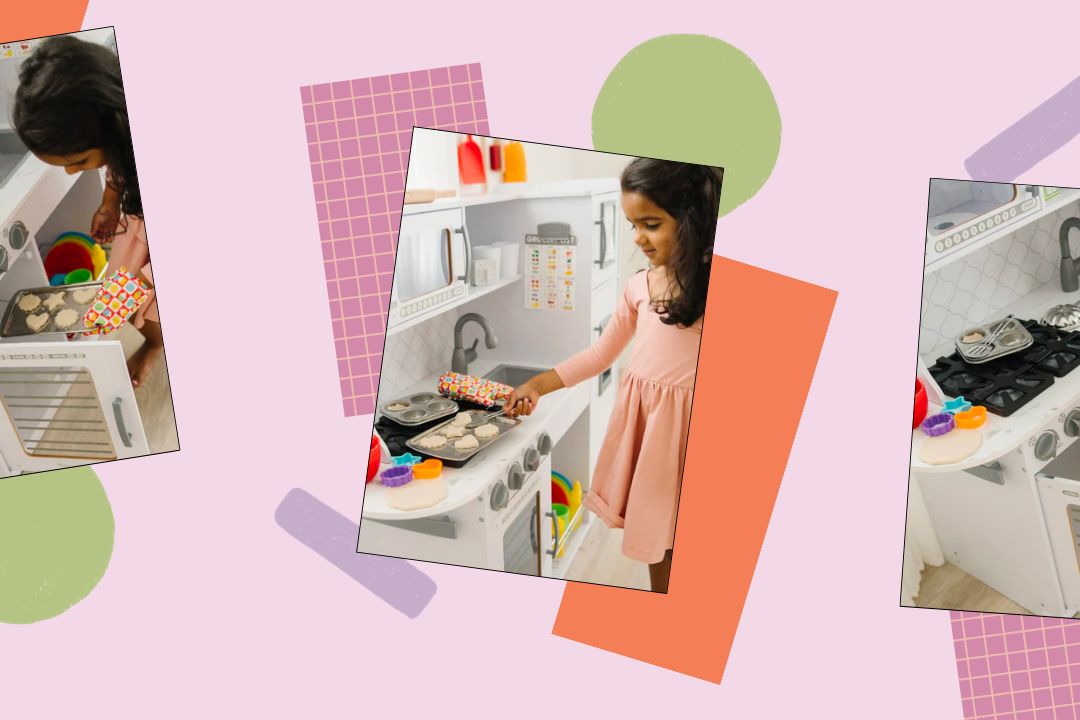 A c-section is considered a major abdominal surgery and recovering from one is extremely different than recovering from a vaginal birth. There are a ton of little details that you may not have known about–from how you need to be able to move your toes before heading out of the recovery room to how your incision will hurt intensely when nursing because of your uterus contracting back to its normal size.
A c-section is considered a major abdominal surgery and recovering from one is extremely different than recovering from a vaginal birth.
Recovering from my c-section was a lot of trial and error and figuring out what works, and since then, I've always told friends to ask me anything about the whole c-section process. Support and advice from those who've been there can be a game-changer in how you approach the entire thing.
In fact, the best piece of advice I got from a girlfriend was to walk backward up and down stairs since this puts SO much less strain on your incision and core. We have a two-story townhome and this little tidbit saved me during those first few weeks—and I would never have known if it wasn't for another sweet mama that had been through what I was going through.
So, in the spirit of solidarity, we asked other moms for their best c-section recovery tips. Here's what they said:
"I found a belly binder to be so helpful afterward because everything feels like jello. A binder really helps things feel like they're still held together. As soon as they let me, slow walking really helped with pain and swelling. The longer I sat, the sorer I got." –Lauren D.
"Mine was unplanned, and I learned quite a few things: bring a dress to wear home and high-waisted undies so your incision doesn't get irritated by clothing, take the medications they give you but come off of them as soon as you can tolerate, eat soup (or something else easy and light) for your first meal, and start doing scar massage at around 10-12 weeks postpartum. And walk, walk, and walk some more! At the end of the day, you'll have a sweet and cuddly baby and your scar will be a reminder of how strong you are." –Corey G. 
"Make sure to drink plenty of water and avoid salty foods. And put your feet up if you get really swollen like I did." –Danielle D.
"Use a stool softener. TMI, but you'll know what I mean soon enough. Also, hold a pillow against your abdomen when coughing, laughing, or using the bathroom. It will help ease the incision pain. And, don't overdo it. It's easy to think you are okay to do something, but your body needs time to heal. If you have help, utilize it. And take that time to heal." -Erin C. 
"You may have birthquakes (uncontrollable shaking) while prepping and going into surgery. This is normal. Ask for nausea medicine if you need it during the c-section. And, walk, walk, walk. No matter how slowly, walk."-Em B.
"Know that it's okay to rest and take it easy (whichever way is best for you and your family). Exercising patience was incredibly hard for me, but in the end, it helped me heal faster! I felt like the first few weeks back home were such a whirlwind and having someone take record of when you took your medication (and time to take it next) was incredibly helpful. Also, if you can, stock up on any easy to grab foods beforehand. It's so important to eat when you can." -Alyssa P.
"Listen to your body, and don't push it past its limit. If you're going to have a planned c-section, prepare food to put in the freezer, so you or your partner can easily pull it out and have dinner after you're back home. You should feel mostly normal within a few weeks, but it takes time to get back to 100%. Oh and set alarms on your phone to take your meds once you get home. It's awful if you get off track and forget to take a dose, but there's so much going on that it's often hard to remember." -Emily M.
"Keep reminding yourself that you just had major surgery. Take it as easy as you can those first few days and weeks. If you're in a hospital that has a baby nursery, send the baby to the nursery at night so you can get a few hours of good sleep. Rest will help you recover so much faster." -Rachel D.
"Request stool softeners at the hospital if they don't already give them to you. Trust me. Take home the mesh underwear they provide, too. Bring body lotion – foot massages help so much with the swelling and your skin will be super dry from the swelling. The FridaBaby Mom Washer is a must – even with a c-section. And, use a football hold and lots of pillows when breastfeeding to keep the pressure off of your stomach." -Ileana V.
"Don't underestimate how good a shower is going to feel once you are able to stand and walk a bit (assisted or unassisted). After my unplanned C, that was the one thing that made me feel relaxed and a bit like myself again after labor and the surgery." -Janel L.
"Bring face wipes! You won't be able to get out of bed for a while after, but being able to wipe your face will help – especially if you were nauseous during the c-section like I was." -Colleen C.
"Any c-section mama should wear lots of nightgowns or loose dresses to wear during recovery – athletic shorts made me cry from the pain. And, have a station for everything (recovery supplies and baby supplies) both upstairs and downstairs. You'll want to avoid using the stairs whenever possible. They are not your friend in those first few weeks post-surgery." -Cecilia C.