I'm about to be a third time (omg!) mama over here and just the thought of maternity clothing is making my eyes roll.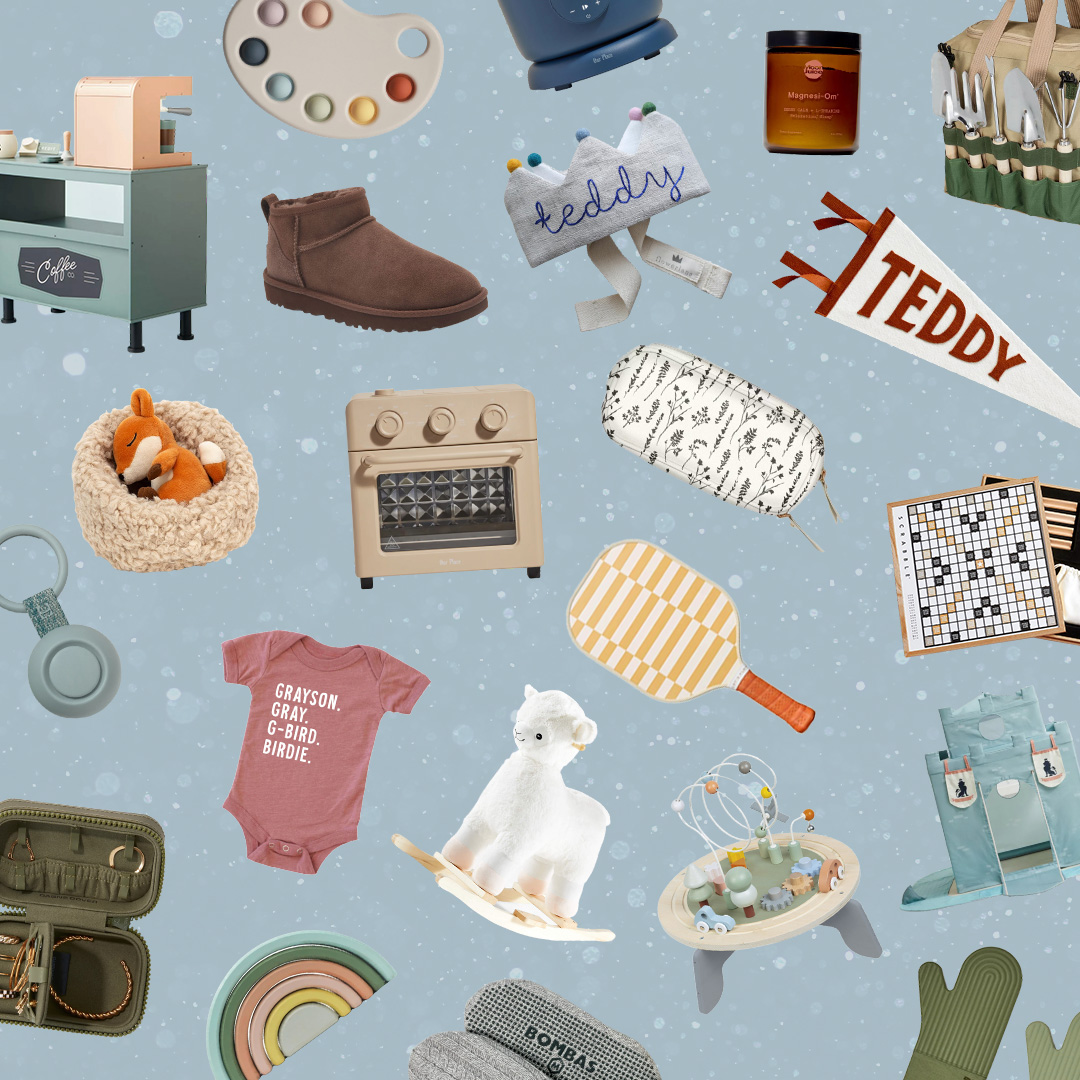 everything you need to ace holiday gifting this year 🎁
Nope. Nuh-huh. Not doing it. Hard pass.
With two summer babies under my belt, I'm heading into unchartered territory – a little one who will be born in the midst of Chicago winter (Polar Vortex anyone?) and a bump that's already started to sprout here as we head into fall. 
Don't get me wrong. I did the maternity style thing my last two times. But because of the weather, I could get away with easy summer dresses even as my belly got bigger. Now, I'm staring down freezing cold temperatures and zero desire to buy a new maternity wardrobe that fits the weather forecast. 
So friends, I'm going to attempt to go the next six months until baby is due without buying one maternity piece. Doable? We'll find out. 
I should mention, there are a few tips and tricks that will hopefully get me over the 40-week finish line, and it's important I share those below for all of you considering giving this a go with me. 
Use the hair-tie-pants-button trick:

For the first few months, you may be able to get away with fastening your pants that no longer button by looping a hair tie into the buttonhole and then attaching it to the button. When that starts to look ridiculous (read: not work), it may be time to purchase a belly band which is also a great way to push the wearing time of your pre-pregnancy jeans and pants a bit further. 

Don't forget your blazers and jackets still fit: T

hey work just as great at layering over an oversized tee as they did before.

Go up a size (or two or three):

While I'm opting to go non-maternity this time, I am being realistic that I'm growing a human in my body. When I need to, I'll go up a few sizes in the new non-maternity pieces that I buy, making sure that bigger size will still work post-baby too.

Layer, layer, layer: Layering long maternity tank tops under non-maternity clothes like sweaters and tops gives you more coverage without having to add a lot of extra clothes to your pregnancy wardrobe. This works especially well for the first half of pregnancy, when you are starting to show but can still get a lot of wear from your regular clothes.  
Check out a few of the pieces that I'm adding to cart (or that I already have) that are working for me with a tiny bump, giant bump, and no bump at all. Below, you'll find all the stretch, pleats, and give for this "wanna-be chic during pregnancy" mama-to-be-times-three could ask for! 
1. The Wear-Everywhere Dress
If I could choose, I'd wear a dress every single day. To be quite honest, I want that feeling of freedom that wearing no pants gives you whenever possible. For my everyday dresses, I'm opting for ribbing, cocoon shapes, and a whole lot of stretch. 
2. The Oversized Sweater
Perfect and cozy and ready to wear over your pre-baby leggings and hair-tie attached denim. Just be sure the sweater hits below your crotch when you have no bump for maximum bump-growth coverage. 
3. The Easy Everyday Top
Slouchy, loose, casual tops can work great through the early parts of your pregnancy, especially when layers with a long maternity tank top. You can get more wear out of the clothes you already own, and these looser tops work well postpartum too.
4. The Long Line Cardigan or Jacket
I love a longline cardigan for layering over basic stretchy dresses or hiding the fact that I haven't buttoned my pants in weeks. Wear it open and slouchy, or close it up and add a belt over your bump to cinch your "new" waist. 
5. The Elastic Waist Bottoms
Hello drawstring, elastic, and adjustable waist lines! Pre and post-baby, wear them at the smallest part of your waist to create shape. During pregnancy, simply wear them below your bump, add a longline top, cardigan, or sweater and voila, dress pants that don't tuck up under your chest! I'll take it.
6. The Special Occasion Dress
I know what you're thinking. There's no way my giant bump is working in a formal dress for non-maternity. Yes, we can! The key here is to opt for something without seaming on the waist and going with fabrics with give and elastic bands when necessary. 
Any other non-maternity go to tips you can share? Do tell! Leave us a comment below!