Just in case it's not clear by the fashion articles I write every week here on The Everymom, I am, in fact, a lover of all things fashion. Almost everything on my Christmas wish list each year is something that I can wear. When I'm doing my holiday shopping, I am definitely one of those "Oh, this is cute…  for me"-type people.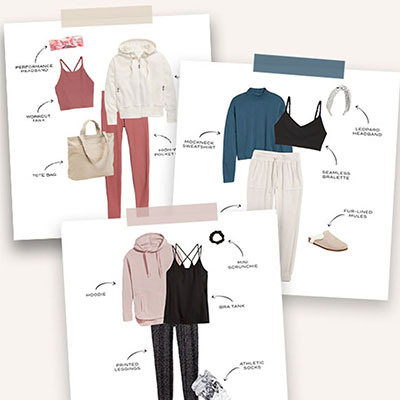 Shop 6 of Our Favorite Loungewear Outfits From Old Navy
Need to spruce up your at-home wardrobe? We've put together six cute, comfy, and budget-friendly loungewear looks from Old Navy.
This way to shop! —>
All this to say, trust me on this one: if you have a fashion and trend-loving mom in your life, she will love these gifts. I've pulled together over 25 items that I personally love, and many of them are on my own list this year.
The biggest trends of the year—sherpa, tie-dye, tortoiseshell, faux leather, and more—are all represented here! And, of course, we have something for every budget.
Check out these easy gifts for all of the fashion-loving moms in your life:
$10 and Under
$20 and Under
$30 and Under
$40 and Under
$50+