Many of us have memories, vivid or just a feeling, of learning to cook. Perhaps, when we were little, our mom or dad would invite us to help shape the cookies or stir the pot of soup – or maybe we just learned how to poke holes in the microwave meal. In any case, food and cooking are central to our lives, and Eunice Byun wants to make that time in the kitchen so well spent.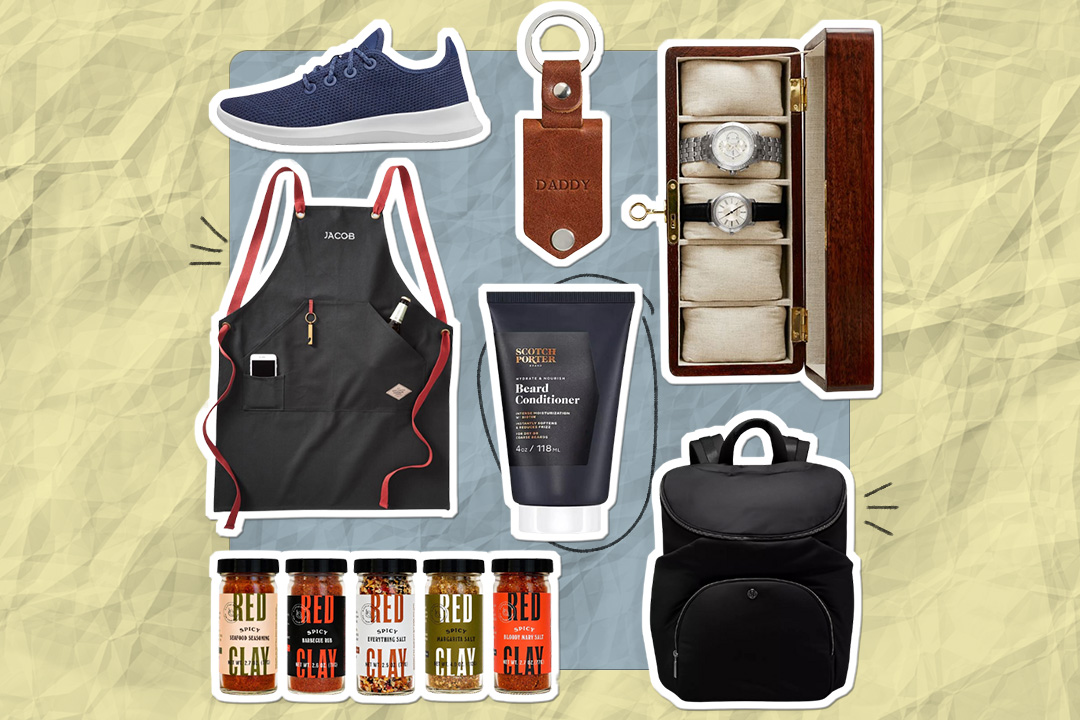 june 18 is coming up fast — have you started shopping yet? 😎
Founder of Material, the essentialist cookware line that's taking over your Pinterest, Eunice combined her vast business experience with her love for cooking to create the start-up that's trailblazing conscious consumption in the kitchen. We love her products just as much as we love her work ethic, family love, and all-around badassery. We sat down with Eunice to talk about her jaw-dropping resume, how her start-up has gained such traction in under a year, and how her family inspires her work every day.
Name: Eunice Byun, cofounder and CEO of Material
Age: 35
Location: Manhattan (12 years!) via Chicago. Grew up in San Diego.
Education: Northwestern University
Children: Hadley, 3.5 years old
What was your first job and how did you land it?
My first job out of Northwestern was at Goldman Sachs. I had never imagined myself in finance but was fortunate to meet some people who worked at Goldman. I first started with a summer internship in human capital management and then joined Goldman's investment management division full-time upon graduating.
Your career in finance launched at Goldman Sachs, as you mentioned, after graduating with a degree in Learning and Organizational Change. How did that degree take you into the world of finance?
What I always have appreciated about Goldman Sachs is that they look beyond one's major (because let's get real, most people select them and then go on to do something else) and hire individuals who have a high propensity for learning and figuring things out. Part of their success can be attributed to their dedication to prioritizing the firm's culture. It's been an important lesson for myself as a manager and now a business owner.
You've held a variety of VP positions across multiple career fields, most recently at Revlon as the VP of Global Digital Marketing. What skills or lessons did you curate from those positions?
I think I'm much better equipped to lead Material having had a multi-faceted career across sectors and roles. My first job outside of Goldman was at Maidenform, where I had the opportunity to incubate new growth opportunities for this heritage brand. As such, I was able to work together with many different departments from sourcing to finance to marketing to merchandising.
Many times, I find the biggest hurdle to doing your job well is that you don't take the time to intricately learn what other departments actually do (and what "good" looks like in those other disciplines). By working together with some incredible people across the company, I now know surprisingly more than I thought I knew about supply chain or forecasting, and what to look for in partners we might engage with.
After my time at Maidenform, I ventured into the quickly-forming startup scene in New York. Companies like Warby Parker and Gilt were starting to hit their stride. I had always been attracted to entrepreneurial opportunities and especially within the digital world, so I joined a consumer start-up founded by former beauty executive, Cristina Carlino, and helped start her next venture. It was during this time that I undoubtedly knew that I loved startups, from the ideation phase to the beta testing to the nervous days leading up to launch to unveiling your first product.
But it was also during these few years that my husband and I decided we wanted to start a family. Now, I am beyond excited that there are many amazing women who build incredible companies while having children, like Katrina Lake at StitchFix or Ariel Kaye of Parachute, but at the time that life seemed less visible and common. So, I started to think about transitioning back into a corporate role – but one that required me to build something new – which led me to Revlon.
With each role and company, I've collected experiences that have helped me navigate waters more effectively for Material because I've been able to borrow from processes and strategies that have worked well and completely upend areas where I knew we could do better.
Both your education and your experience make it abundantly clear – you're a leader. What qualities and commitments make a great leader? What do you look for when putting together teams?
The best summary of what I think makes a great leader is Jeff Bezos' leadership principles. As we've been putting together the team at Material, I've zeroed in on qualities like a bias for action and the ability to not just invent but also simplify. It has allowed us to run fast and scrappily so that we can test and accomplish a lot in a shorter period of time.
I think the hardest thing for me to figure out when going back to work was how to make time and space in my schedule for myself.
You walked into Revlon as a new mom of your now-3-year-old daughter, Hadley. How did you handle childcare and returning from maternity leave? What do you wish you had known about the transition out of work and back into it?
I was fortunate to have been able to be at home with Hadley for her first year. Looking back, I think I needed it more as a mom than she did as a baby! The first few months of motherhood were challenging as there were so many new things to learn that I felt underprepared for and as though things were way beyond my control (like getting Hadley to sleep when I wanted her to!). But because I had this amazing time at home, I was excited to get back to work. We were lucky to get an incredible nanny that we felt connected with Hadley and could be not just someone watching her, but someone that could help partner with us on her development.
I think the hardest thing for me to figure out when going back to work was how to make time and space in my schedule for myself. At the time, I was starting a new job while also working nights and weekends with my now-cofounder and friend, Dave. As many moms feel so often, I kept going and going without checking in on my own wellbeing; it's so important to be healthy yourself so you can be the best version of yourself!
You launched your sleek, functional, and gorgeous cook wear brand Material less than a year ago in March 2018 and it's taken off. How did you and cofounder David Nguyen come up with this concept? What led you to pivot from the corporate sphere to this direct-to-consumer start-up?
First, thank you! It's been a long time in the making, so we're absolutely thrilled at the response we've been getting. My cofounder, Dave, and I have been friends for 12 years, which in NYC is truly an eternity. He hails from the fashion world, having been at Valentino and Chanel. When we met, we instantly connected over our love of design and food.
Fast forward to when I was at home with Hadley, we got together to catch up and started talking about how we were spending much more time at home cooking that we had ever done before. We were lamenting about how challenging it is to find kitchenware that you truly love and can afford. There's so much junk out there, that we were wondering how one goes about finding these beloved items. From there, we began exploring what our friends and family would have in their ideal kitchen sets and came up with the idea of our first collection, The Fundamentals, which we sold out of our first month!
Did you expect this level of success right off the bat? What skills or experience from your past positions do you think made this launch so successful?
We're absolutely humbled by it! I think because Dave and I both came from companies where brands were reinforced with good products, we wanted to ensure that we started with not just a "minimum viable product" but that it was as close to our vision as possible. This meant we had to secure initial funding. What it allowed us to do was build a brand and initial products that we felt passionately about, which has culminated in a high customer satisfaction rate and extremely low returns.
What advice do you have for women – and moms in particular – when it comes to career changes and turning a concept into an actual product?
We, as women, are naturally disposed to helping one another but can find it hard to ask for help ourselves. The best thing to do when navigating any career change or betting on yourself to go build something is to find people that can help make it a reality. Make your intentions known – and be clear – and then leverage friends, family, and people in your network to get it done.
How did your perception of motherhood change once you became a mom?
It is greater than I ever could have imagined and harder than I ever could have imagined. My other friends that are moms and I always joke that we just do what we can to survive! But my respect for all moms is extremely high after becoming a mom myself.
How did parenthood change your relationship with your husband? How do the two of you divide parenting roles?
It definitely took some adjusting. We are both highly invested in our careers, and figuring out a balance between our work and quality family time took some trial and error. But, it was also during this time that my husband (who used to consider microwaving his go-to form of cooking) became an incredible home cook! He's inspired so much of what we think about at Material because his love for cooking developed as Dave and I were mapping out our vision.
We divide and conquer. We'll schedule time together and then time apart to go hit up an exercise class or meet up with friends. But what has been extraordinary about my husband, Dan, is that he focuses on supporting me and lightening my load when it comes to cooking or cleaning so that I can spend as much quality time with Hadley.
When it comes to motherhood, what are you most confident in? Insecure about?
I'd like to believe that I am raising a confident girl. My husband and I work hard to ensure that Hadley feels rooted and safe so that she can explore, try new things, fail at a few things, and ultimately grow.
As Hadley has gotten older, she is now at an age where she is more aware of what she is seeing around her – one of which is that other parents drop their kids off at school or spend more time in the classroom. Like so many working moms, I definitely have pangs of "mom guilt" when she begs for me to bring her to school or stay home with her. I try to schedule days when the team knows that I will pop up to her school to say hello, but sometimes it feels like it's way too few and far between. But by being intentional, we're figuring it out!
What are your favorite things to do with Hadley right now?
Cook! Every morning, we make something together. Right now, we're really into breakfast tacos – so easy and delicious. She also loves picking up some of our tools and stashing them in her play kitchen, calling them "her Materials."
How does your daughter inspire you, either in your work or otherwise?
My daughter inspires me deeply in the work that I do. She forces me to set a threshold for myself, which I like to think of as the "is this worth it?" threshold. I want to make sure that the time I'm spending on building something that inevitably takes time away from my family is worth it. This means I have to believe in what I'm doing. Being a working mom also means that you have to be extremely efficient and effective. I think we're better because we know how to manage multiple things at the same time, and get it done.
What's next for you and Material?
2019 is an exciting year for us. We are focused on bringing greater attention to conscious consumption in the kitchen – ensuring that a few good things last a lot longer than you think they can – and introducing some new items that round out our assortment. We'll also be announcing a few partnerships that we can't wait to share about! But more than anything, we're staying focused on connecting with our customers – in person, online, and wherever else she or he is.
If you have to choose just one, what's been your favorite moment of motherhood?
I don't think there has been one pivotal moment, but more a lot of little, everyday moments. I'm going to sound like every mom out there, but I love hearing Hadley laugh – not just a chuckle but a good, deep belly laugh – and recounting her hilarious stories or phrases. I can be having one-of-those-days and walk through the door and immediately feel a sense of joy when seeing her running towards me to give me a big, jumping hug.
Eunice Byun is the Everymom…
Favorite meal to cook? When it's this cold out, cioppino. Comforting and flavorful.
If you could pick just one Material tool? It's like asking me which one is my favorite child! Right now, I'd say The Slotted Spoon. It's like a mini colander – perfect for quickly draining Hadley's pasta.
Kids movie you wish you never had to see again? Frozen. Full stop.
Best way to end a long day? Laying in bed with my daughter and hearing about her day.
Hidden talent? Making the best sushi rice you'll ever taste (well, outside of Japan, at least).
Guilty pleasure song? "Thank You, Next"
Most embarrassing mom fail? Letting my daughter dress herself for class picture day. Not doing that again.