Becoming a mom is full of big emotions and big decisions, all while trying to navigate the choppy waters of new parenthood. Even though at its core feeding a baby is rather simple, there is so much stress and pressure around deciding how to feed your baby. To top it off, this decision is often portrayed as being an "either/or." You must choose between breastfeeding or formula.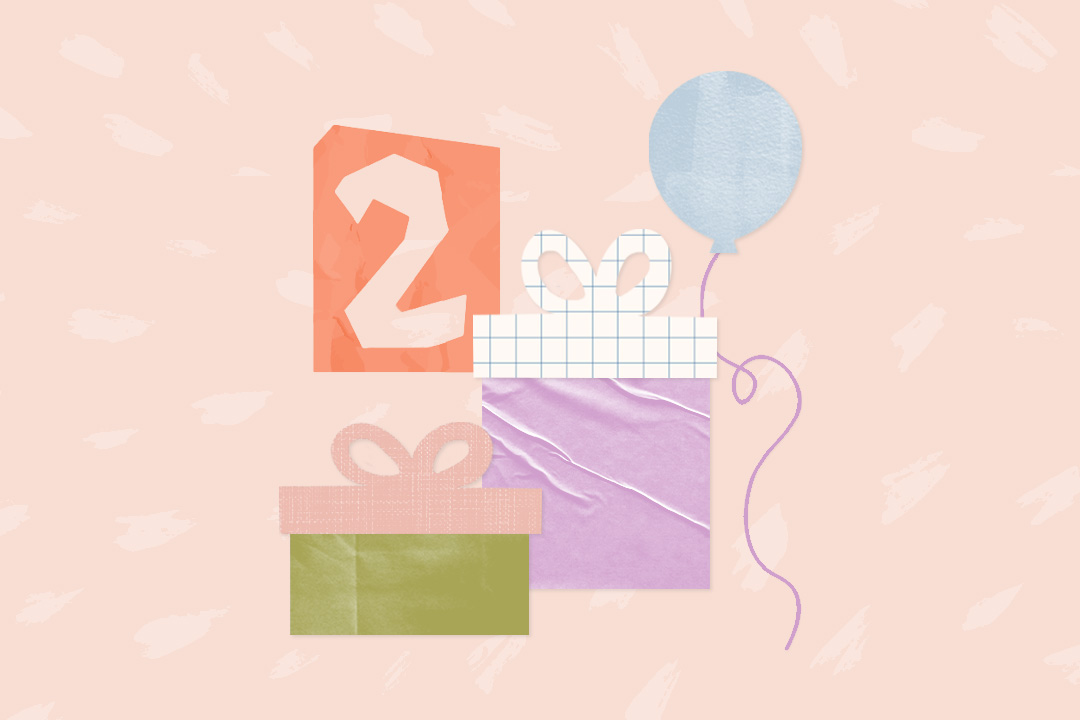 a LO in your life will love these! 🎁
And as a new mom and a registered dietitian, I certainly felt that pressure. Ultimately, I chose to breastfeed and pump when I returned to work about three months after my son was born. The journey was not easy, to say the least. A rough start followed by days of constantly nursing and pumping was really draining. But like most things with babies do, soon it got easier… until it wasn't so easy again.
After I returned back to work full-time, with a full-time commute to match, I was waking up at 5:00 a.m. every. single. morning. (yes, weekends too) to pump to make sure my baby had enough to eat while I was at work. I was exhausted. But felt like supplementing with formula meant I failed at what I set out to do. So I would power through and keep on keeping on. This up-and-down feeding roller coaster continued on for close to 11 months. And finally, I knew something had to change.
How Supplementing With Formula Saved My Mental Health
I was somehow able to let go of the "guilt" that came with changing my feeding plan and the weight that was lifted from my shoulders was immense. While I don't regret my decision to breastfeed, I do wish I'd granted myself some flexibility in feeding sooner as doing so allowed for my mental health to improve. Here's how:
Less Overall Stress
I think there is a certain baseline of stress that comes with being a new parent. But being constantly worried about how you are going to feed your baby brings it to a new level. The hours I spent worrying and stressing about if I'd be able to pump enough breastmilk for my baby to eat while I was away are too many to count. After adding formula into the mix, I was able to breathe a lot easier and it felt so. darn. good.
Improved Sleep
Getting better sleep is probably the top wish for many, many new (and seasoned) parents. And while supplementing with formula did not magically make my baby sleep like, well, they say a baby does, it did give me back about 30-45 minutes of sleep a night. And that is precious and worth every minute.
Less Time Scrolling Social Media
On days I worked, I was pumping three to four times a day which added up to a total of about two or more hours where I was tied to one spot. While sometimes I would answer emails or try to catch up on work, most of the time I spent scrolling on social media. Hours spent looking at pictures of products I didn't have, but should have and comparing my life to others—not good for my mental health. Letting go of some of the pumping decreased my screen time and brought some much-needed peace to my life.
Saved (Some) Time
Is there ever "extra" time when you are a parent? Probably not. But when I stopped focusing on how to make breastfeeding work at all costs, I did gain some time back. I was no longer making batch after batch of lactation cookies or Googling ways to increase my breast milk supply. After the initial research to choose a formula, I was happy to let go of analyzing so many aspects of my feeding process.
Felt More Confident at Work
While the company I worked for was supportive of breastfeeding/pumping, I couldn't help but always feel like I had to make up for "lost time" when I was taking a break to pump. It got old constantly stepping away and having to plan meetings around my pumping schedule. Once I was able to reduce my pumping, I felt more confident at work and also enjoyed the time I got back to focusing solely on my job.
---
All of this to say, how you feed your baby should focus on what's best for the baby, yes, but also what is best for mom too. And there's no reason it needs to be all or nothing no matter what you choose. With all things parenting, being confident and flexible in your decisions is key.