I used to have a lot more time for skincare.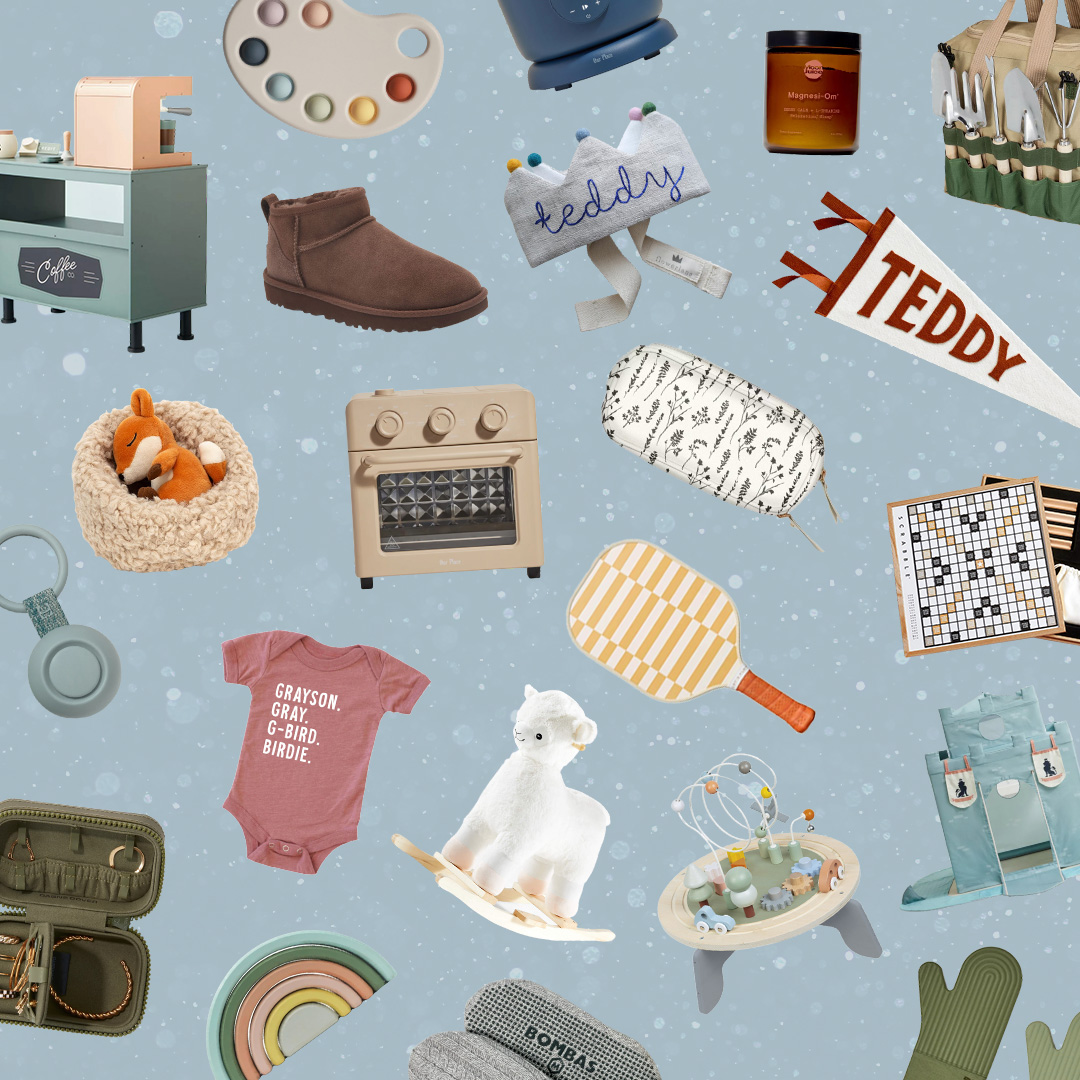 everything you need to ace holiday gifting this year 🎁
As a result of some stubborn cystic acne in my early twenties, I knew everything about every product I put on or near my face, and as a beauty editor, I've tried more products than most people will in their lifetime. I've also had many dermatologist appointments (like a lot), and, however unwilling, switched birth control pills, emptied tubes of expensive topical prescriptions, and even tried Spironolactone — a blood pressure medication and diuretic – all in the name of clear skin. When none of that worked, I resorted to Accutane, which even though no one could guarantee it wouldn't negatively affect my mental health, did.
Two prescription-free years of clear skin later, I had a baby.
My skin didn't regress to severe acne, but it changed. And aged. It's now tired, puffy, dry, and sensitive. This time around, to get the clear, healthy skin I want, I knew I had to dig a little deeper than just skincare products — for the sake of time, my sanity, and my health. Enter Sakara Life's Eat Pretty Program, a plant-based meal program with ready-to-eat meals delivered to your door. I'd heard about Sakara before, but dismissed it as something meant for Victoria's Secret models-in-training and Manhattan fashion-ites, of which I am neither.
I thought it was a traditional detox program, but it's not. According to the brand's founders, they partnered with CAP Beauty to create their Eat Pretty Program to help convince women to invest in their health and experience the beauty benefits of following a specific nutrition protocol: clear, glowing, hydrated youthful skin. The program combines Sakara's Signature Nutrition Program and exclusive 100 percent non-toxic beauty products provided by CAP Beauty to boost your radiance – inside and out.
I was really intrigued by how nutrition could change your skin, so I decided to try three days of the ready-made meals from the standard nutrition program plus the company's Eat Pretty package. I would have loved to do more days of the program, but just the three days cost well over $200 dollars and is obviously not feasible as a long-term investment for most people (including me).
But, what I learned about food and nutrition and its impact on skin care can be used by everyone. Here are the five best takeaways about skin care and nutrition I learned from the program.
1. You can "eat" your water
The program recommends "eating your water," a concept I'd never heard of before.
They say that for properly hydrated skin and proper absorption of vitamins and minerals you can't just drink water – you need to consume water-rich fruits and vegetables like cucumbers, melons, and berries
I know what you're thinking – duh, everyone knows water is good for your health and your skin. But personally, I loved the advice because it made water consumption feel more manageable (anyone else have a visual of eight water glasses hanging over their head all day?) and gave me a sense of purpose when adding ingredients to my meal.
After I was done with the ready-made meals, I easily incorporated this tip into my daily diet. I even started to use the strategy for my 1-year-old's meals.
2. You should trust your gut
It turns out the age-old saying "go with your gut" is actually a real thing. If you feed your body with nutrient-dense, healthy, non-processed food and eat with more thought and intention, you can learn to connect with your body so that it will tell you what it needs. It sounds cheesy, but it's true.
Your body is an amazing thing and can let you know when you need more or less of certain nutrients by really understanding the roots of why you are thirsty, hungry, sleepy, or stressed. You just have to listen.
Your gut microbiomes are also the way to clear skin. Part of the meal plan is that you eat 6-8 cups of leafy greens a day to feed the good gut bacteria. Good gut bacteria stimulates your immune system and the production of anti-inflammatory molecules, and those both help fight against skin inflammation and conditions such as redness, itchiness, acne, rosacea, psoriasis, and eczema.
3. Sulfur is key
The benefits of eating sulfur-rich foods for your skin are enormous. The program calls sulfur the "beauty mineral" because collagen production in your body depends on getting enough sulfur in your diet.
The more sulfur you eat, the healthier your skin, hair, and nails will be. On average, you'll find about two to four cups of sulfurous veggies in one day of this diet. You can add sulfur to your diet with vegetables like mushrooms, garlic, onions, cabbage, cauliflower, Brussels sprouts, and bok choy.
4. Restriction is harmful
A key pillar of all Sakara programs is that you shouldn't count calories. Doing so doesn't always make sense nutritionally and can actually keep you from achieving your health goals. And, it's stressful – stress is the last thing you should feel about your food.
I loved that the program included actionable advice that made me more mindful of how and when I was eating – like don't eat your lunch at your desk or while on your phone. The whole message was encouraging and felt more like a challenge for me to listen to my body and its needs, and that's something we should all get on board with.
The program didn't have any hard rules but instead promoted a holistic sense of responsibility, which pushed me to make decisions for myself. I ended up giving up alcohol for the time being and swapped my morning coffee for a green tea, and I loved that it was my decision. I felt good about it, instead of feeling guilty for breaking arbitrary rules of a diet plan.
5. It's OK to love food
Ultimately, the best way to change your relationship with food and how it affects your body and your skin is to be more intentional about it. I love food, just like I love skincare, but before Sakara, I wasn't looking closely enough at my diet and how it was affecting my body as a whole.
I learned that instead of dropping hundreds of dollars on face wash, serums, creams, and peels, I could spend that money on wholesome and healthful foods and snacks that make me feel better every day, keep me healthy and strong, and promote smooth, clear skin from the inside out.
Loving our bodies is a slow process sometimes, especially at that time when our kids are young and our post-baby bodies are new to us. The truth is, there are no magical potions to "fix" your skin or hair or body – what we can do is take care of ourselves in the truest sense. And, like me, you might be surprised by the results of that effort.
Note: The author of this article joined and paid for Sakara's nutrition program on her own — this is not a sponsored post between the brand and The Everymom.