The holidays are a time for boundless joy, fun family gatherings, and endless treats (baked and gifted), but for the majority of us mamas, it's also a time of lots of added stress. From monitoring your wallets and the amount of sugar your kiddos are consuming to shopping for everyone and anyone while still trying to maintain some sort of daily routine, well, it's enough to drive even the most perfectly planned and organized mother nuts.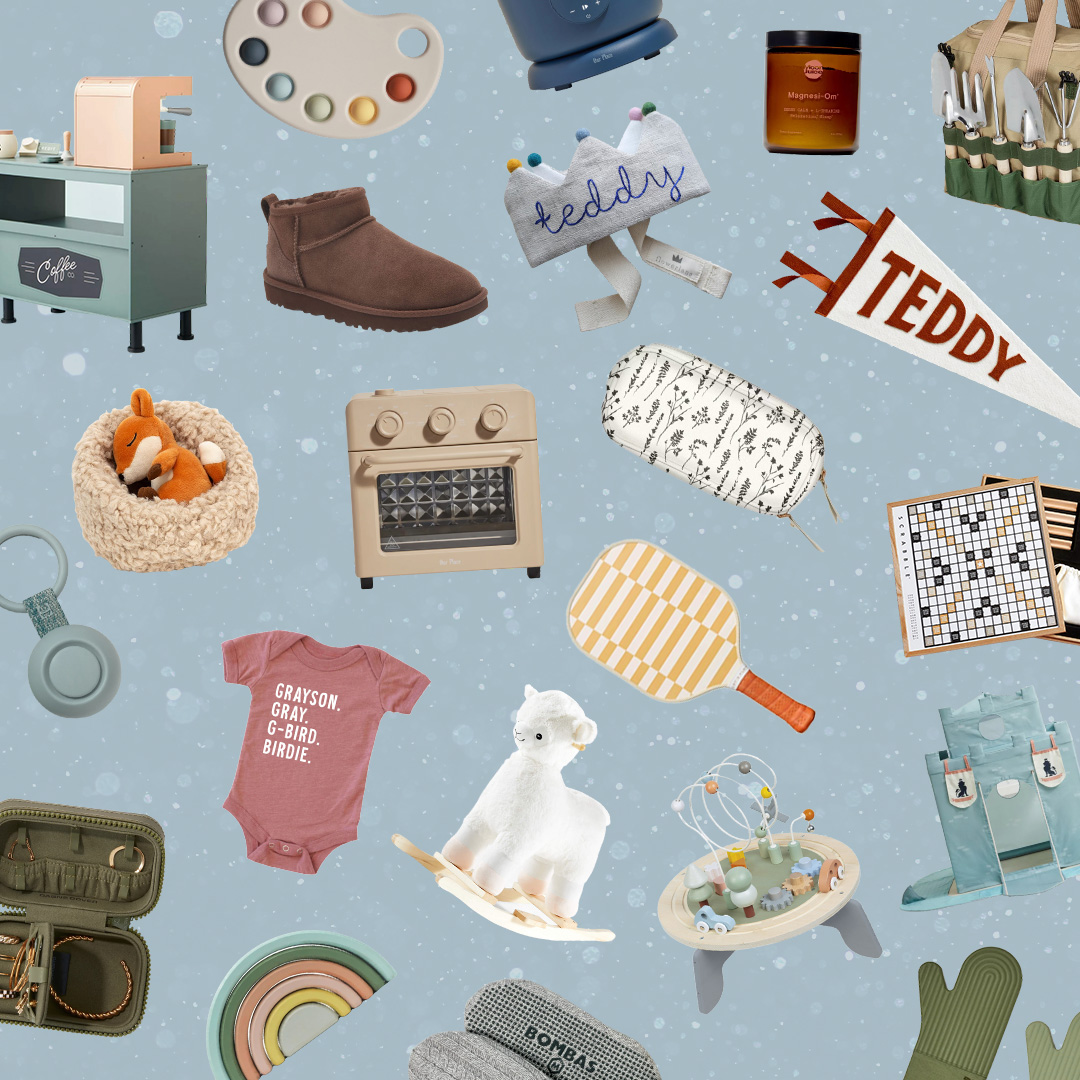 everything you need to ace holiday gifting this year 🎁
But here's the deal: while some holiday items are non-negotiable (Santa's gonna come no matter what, food needs to be served at your Christmas dinner, etc.), there are a bunch of other items that you simply don't have to do, or at the very least, you can scale down dramatically, making the whole season a lot easier to manage. 
Pick your priorities for the season, focus on them, and then let the rest . . . just go. It really can be as simple as that. Drop the guilt and pressure to try to do it all (it ain't possible anyway) and focus on what really brings out the fun in your own home. I'm personally adopting several of the below suggestions and already feeling a heavy weight being lifted off my shoulders. I encourage you to join me and make this holiday season one that you can actually enjoy. 
Hire cleaners (before AND after)
I like a clean home, I'm not afraid to admit that. During the holidays, as visitors come and go, I still yearn for that tidiness, even though the amount of time I have to devote to cleaning quickly diminishes with each and every sugar cookie I bake. And let's not even get me started on the mess post-Christmas when all the feasts have been cooked and the crumbs are there to prove it. 
So, this year, I'm hiring cleaners both before AND after the actual holidays. Beforehand, they'll mop and polish so I can focus on the things I actually enjoy (baking with my boys and dancing to Christmas music). And then I'll have cleaners already booked for after all the excitement, so as we unwrap and eat and drop and spill, I won't have to fret a bit, because I'll know that our floors will shine again shortly.
Of course, this isn't feasible for every home and every wallet, but for our family, it's worth planning for and dipping into the rainy day fund just a bit to ease the stress and mess of the holiday season.
Simplify decor
"When in doubt, keep it simple": 'tis my new motto when it comes to decorating for the holidays.
Ditch the desire to put up as much as possible (unless that's one of your holiday priorities, then deck those halls!), and instead, focus on a few areas, such as the tree, greenery garland on the mantle, and maybe a few festive dish clothes in the kitchen. No need to go nuts; the feeling of cheer will still be there, and it's a whole lot easier to set up, maintain, and clean up (AKA easier holiday already in the books).
Keep the wrap classic
Similarly to the approach on decorating, keeping gift wrap simple not only is easier for us crazed mamas but it also looks super chic. Whether it be basic gift bags with a bow or, my personal go-to, craft paper and twine, you can't go wrong. Your gift recipients will be pleasantly surprised by the beauty in the basics, and your wallet will be pretty pleased as well. 
Order the pies
If you or your partner isn't the next Julia Child, may I suggest you find other sources for several of your holiday dishes? My husband is a fabulous cook and thoroughly enjoys the process, so I'll leave most of the meat and potato duties to him. I absolutely love baking,  but this year, it isn't one of my chosen priorities, so I plan on picking up the pies and bread from our local grocery's bakery and farmer's markets. You can do the same with practically any and every holiday dish, from prepared sides to ready-to-go turkeys.
Budgeting to account for prepared dishes in addition to the groceries we'll need to make certain dishes from scratch helps us ease a bit of the stress that comes with cooking a meal for many.
Another suggestion that makes things oh-so-much easier? Buy the pre-baked and pre-cut sugar cookies at your local grocery store so you and your little ones can focus on the fun part: the decorating! It saves time and clean-up — and mama's sanity (no flour bombs!).
Forgo holiday cards
Christmas cards are one of my personal non-negotiables, but if they aren't your jam, I wholeheartedly encourage you to say good-bye to them. There is no need to stress over getting the perfect pic, so skip the address collection mess and the late-night stuffing and stamping. If you're doing it all just because you feel you have to, time to put your priorities first and pass on this duty. If you still feel the desire to send some sort of well-wishes out into the world, a New Year's card is fantastic, or a lovely mass email totally qualifies during these crazy days. Plus, the money you save on stamps and cards can be put towards something else to help ease your stress (like cleaners or pre-made pies). 
Choose one magical gift for many
Found a gift you are beyond excited to give to your mother-in-law? Consider how you can replicate it (or something similar) for several other family and friends and GO FOR IT. There are some golden gifts that work for a variety of people, and those are the gifts we love. It simplifies the whole shopping process and also gives you a sort of confidence in your abilities to pick a good gift and stick with it.
A few suggestions: a gorgeous, fancy candle that smells and looks lovely, new professional photos of your little ones in a beautiful frame, or a lovely serving piece from a local artisan.