Right now, I'm in the midst of a very hands-on time of parenthood. I have a very active three-year-old little girl, and parenting means a lot of running around, tidying messes, playing "house," scrubbing in the bathtub, and receiving the best hugs and wet kisses. It's a busy time of parenting, but I cherish it because I know it's not always going to be this way.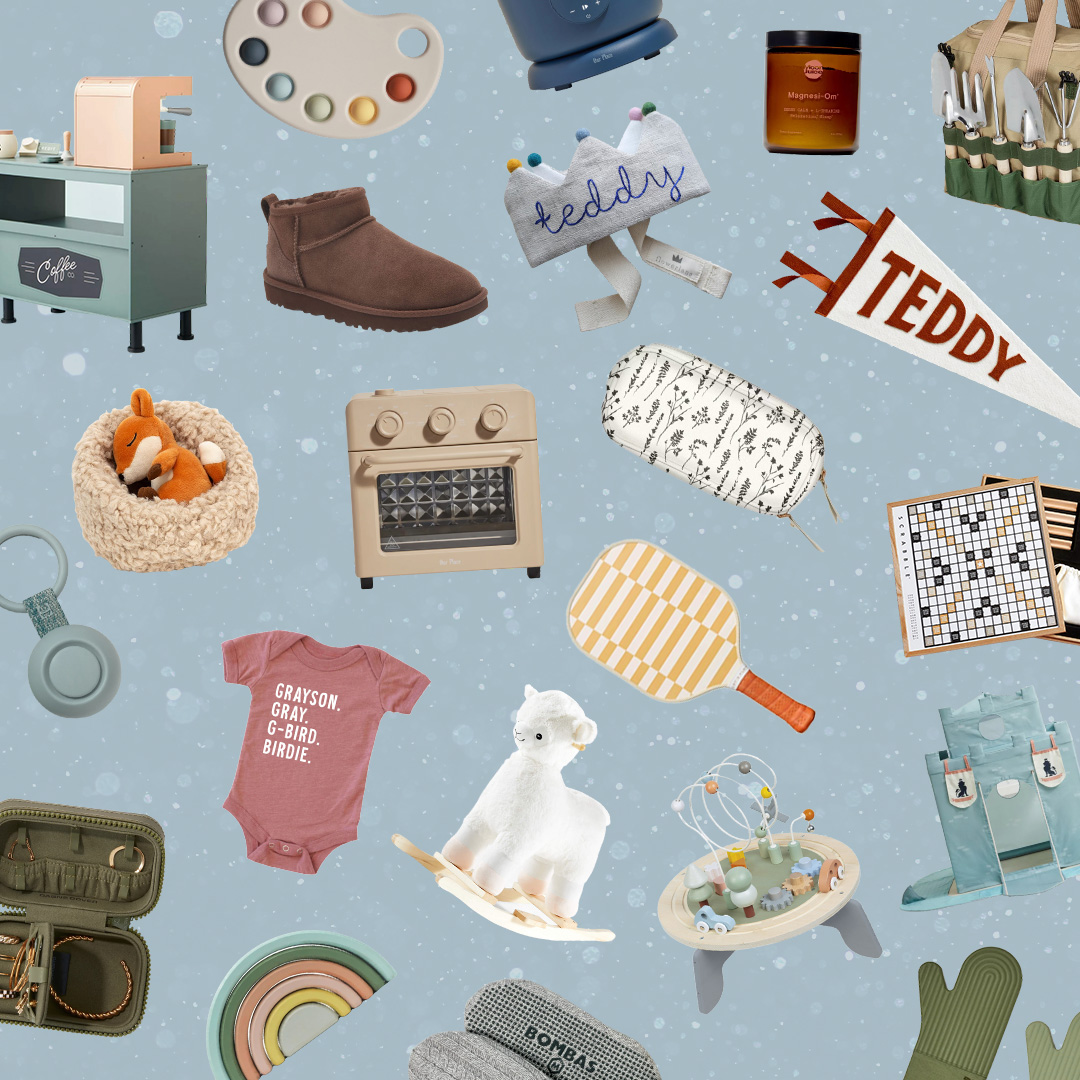 everything you need to ace holiday gifting this year 🎁
One day, my daughter is going to be fully grown, and she won't need me in the same way anymore. When she's 30 instead of three, the strength of our relationship will be based on something other than how I provide her with hands-on, daily care. We'll have to connect as adults, which will be so different than our relationship now but is something I am really looking forward to. I want her to grow up and want to spend time with me and seek my guidance not just because I'm her mom, but because I am a genuinely interesting person in my own regard.
Although parenting takes up many hours of the day, it is still important for me to take the time to pursue interests and passions outside of motherhood. Taking time for this ultimately makes me a better mom, because I'm more fulfilled. It also means that one day I'll be better at connecting with my adult daughter on a variety of interesting and thought-provoking topics.
Here are five ways to focus on pursuing your passions outside of motherhood and cultivating a strong bond with your children for the future:
1. Take some time to reflect on what your other "identities" are.
Being a mother can often feel like an all-consuming identity, but sometimes I like to take time to focus on some of the other roles I play to people in my life, like wife, daughter, sister, aunt, friend, and worker. I wore these identities before I was a mother, and I still continue to wear them. Allowing myself to focus on these other personas keeps me on track with pursuing my other, non-parenting interests and passions.
I specifically like carving out time to spend with my lifelong friends, especially the ones that don't have kids yet, because it forces me to focus on what my long-term interests have always been and the person I was in my decades of life before motherhood.
2. Carve some time out for a specific important activity.
There's not a lot of hours in the day, but it's important to carve out whatever time you can spare, even if it's only 20 minutes for an online exercise video. Pick a few hobbies that are essential to your happiness and find ways to make time for pursuing them, even if the time available is only for a few minutes.
3. Go along to activities purely for someone else's enjoyment.
I have my own interests, my daughter has her own interests, and my husband has his own interests. Some of them overlap, but a lot of them don't. I think a great way to bond and share our different personalities is going to activities for the sake of the other person's enjoyment. For example, we can all tag along on a pool day because our daughter loves to swim (and I really don't). We can tag along with my husband while he goes to the driving range. And my family can come along to watch me run a road race.
Hopefully, this can keep us close as a family as we grow older. We'll be building a future relationship based on an appreciation of each other's individual personalities instead of just the fact that we're a family and automatically in each other's lives.
4. Create memories together.
If you have the means to do so, travel together as much as possible. You'll be able to reflect back on these family trips years down the road. Besides traveling, you can also create other memories together by just enjoying as many fun activities as possible as a family, whether it's a street festival, a trip to the zoo, or a day at the ballpark.
5. Pursue each other's passions and don't feel bad taking the time to pursue yours.
When I was a kid, my parents indulged my interests in reading and writing and running through the activities they signed me up for, drove me to, and cheered me on at. To this day, writing has been a big part of my professional life, and I still continue to sign up for races decades later. I'm sure they are happy to still see me pursuing these same lifelong interests since they spent so much time bringing me to these activities in the first place.
I equally want to let my daughter pursue her interests through activities and am happy to sign her up for different things that spark her interest. I am willing to dedicate the time to driving her to swim lessons and dance class, because she seems to love both. If she continues to love these activities still in some way as an adult, I would be so glad.
If she becomes a mother one day as well, I would never want her to feel like she has to give these things up. So, I equally don't allow myself to give up doing the things I love because I am busy with motherhood – because I would never want my daughter to do that to herself.
How do you pursue your passions while parenting?