Do you get nostalgic about your 1980s or 1990s childhoods when you see your kid zoning out in front of the iPad or whining to you that they're bored? I don't remember being bored as a kid. Perhaps it's because I grew up in a house with three brothers, so there was always someone to play with or some entertaining chaos erupting. I might have actually craved a little calm because some of my childhood memories also include playing with LEGOs or Barbies alone.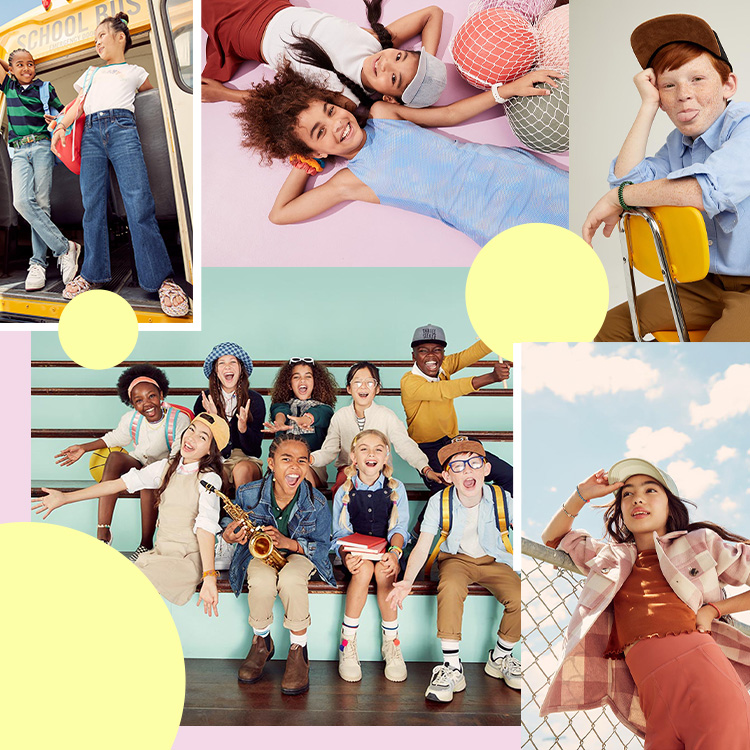 we did all the work for you—download our free printable and shop the list! 🍎✏️📚
Right now, my husband and I are both lucky enough to have jobs supporting remote work during this time. We also have two daughters and a dog bouncing around our house while we're trying to work (actually, the dog mostly sleeps). My job is more flexible, so I'm often in charge of the attempted schooling and entertaining the kids. Of course, I don't have the credentials to teach or the energy to be the activity director at all times, but what I do have is my memory bank of ideas from my own childhood.
Here are a few of my favorite '80s and '90s childhood pastimes I've been doing with my kids (or are considering bringing back) during this extended time at home.
Outdoor Activities
I'll admit, part of the '80s childhood magic was running through yards with the neighborhood kids. We'd congregate on the one trampoline in the neighborhood, play capture the flag, or ride bikes together—none of which are safe right now. If you're lucky enough to have a yard or private outdoor space, I'm sure you're already utilizing it for some fun when the weather cooperates. Here are some simple, classic outdoor games and activities to bring back for your kids.
"Paint" everything with water (literally just give your kid a bucket of water and a paintbrush)
Make an obstacle course (make it authentically '80s as a Double-Dare-style course with flags to grab at each station)
Pitch a tent for a campout (day or night)
Make s'mores in the firepit
Have a faux beach day with beach towels, water play, etc.
Eat a picnic lunch outside
Family Game Night
I'm partial to the games we enjoyed as kids and board game manufacturers have the marketing locked down for this because many of them have created "retro" and "classic" versions of popular games like Chutes and Ladders, Guess Who, Trouble, and more. Here are some other staples for family game night, some of which only require a deck of cards or a pen and paper.
Play War (counts as math too!)
Indoor Imaginative Play
I have many memories of making forts with my brothers using our '80s brown plaid couch cushions and entertaining my stay-at-home mom with captivating puppet performances (sorry, Mom). Most of these ideas require letting go of a tidy home or tidy closet for a bit, but your kids will likely love and might also look back on them fondly.
Open your closet for dress-up
Put on a performance—a play, a dance routine, a puppet show, etc.
Make friendship bracelets
Throwback Toys and Activities They Still Make
As this list kept growing, it made me wonder which toys will spark memories in my own kids someday. Will seeing the pups from Paw Patrol make them feel as nostalgic as I do seeing My Little Pony toys or hearing the robotic voice of a  Speak & Spell? Who knows what will stick, but I'm happy some of these classics from my childhood have endured.