There's no denying that Disney makes excellent and memorable children's movies (still crying over the ending of Toy Story 4), but I wholeheartedly believe that some of the most magical movies for kids were made during the '80s.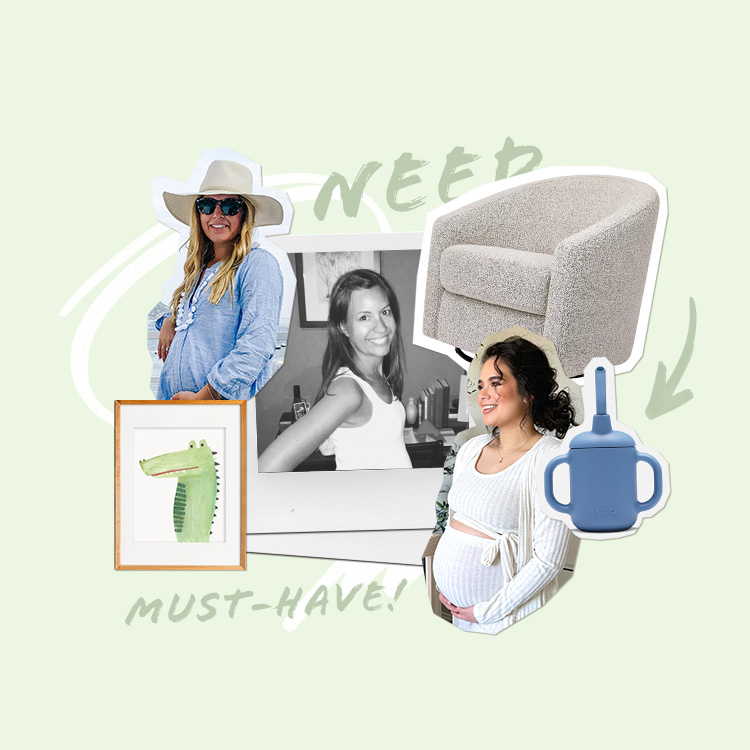 babylist has everything you need—and more! 💕
I say this because it's absolutely true and also because I idealize my childhood. A childhood where there where no scheduled playdates, MTV was everything, and nobody knew what gluten was.
In fact, if you look closely, you'll notice that there's one thing missing from most movies of this time: parents. Where are they? Living their lives, perhaps, but most importantly, giving their children space to experience moments every childhood deserves.
Self-appointed 1980s pop-culture expert Adam Garcia (AKA my husband) also agrees with me by pointing out, "In the '80s, helicopter parenting wasn't a thing. Kids were free to take on adventures independent of their parents, and movies reflected that. Kids were the main characters of movies, and they were the ones saving the world—or the day—with their own grit and determination."
Below, I've put together a non-definitive list of 10 nostalgic movies from my childhood where kids build upon their self-reliance, take on teamwork, and save the day.
1. Adventures in Babysitting
Rating: PG-13
Where to Watch: Disney+
What should be a quiet night of babysitting turns into an unexpected adventure when high school senior Chris Parker (the babysitter) takes the Anderson kids into downtown Chicago to rescue her best friend who just ran away from home. A note for parents, there quite a few swear words and scenes you might need to explain to younger kids, giving it the PG-13 rating.
2. The Goonies
Rating: PG
Where to Watch: HBO Max
Treasure maps, pirates, "booby" traps, secret caves—this movie has it all. This ultimate adventure flick follows a group of kids on a quest to save their hometown from developers by finding "One-Eyed Willy's" hidden treasure in the beautiful backdrop of Astoria, Oregon.
3. The Neverending Story
Rating: PG
Where to Watch: Prime Video
To avoid bullies at school, a young boy sneaks into a bookstore and discovers a book about Fantasia, a fantasy land threatened by a darkness that only he can rescue.
4. E.T.
Rating: PG
Where to Watch: Prime Video
A friendly alien who gets stranded on earth befriends a boy and his family as they work to help him return to his home planet while avoiding evil scientists.
5. Space Camp
Rating: PG
Where to Watch: Space Camp isn't currently available for streaming, so you can rent or buy on DVD/Blue-ray or dust off your old VHS and VCR for a real throwback movie night.
A group of kids at Space Camp think that they're doing a simulated launch into space when, in reality, a sneaky (but friendly) robot switches the code and launches them into space for real. With the help of their camp lead, Andie Bergstrom, an astronaut eagerly awaiting her first trip to space, they must work together to operate the spacecraft and return safely back to Earth.
6. Flight of the Navigator
Rating: PG
Where to Watch: Disney+
When 12-year-old David Freeman goes out into the woods to look for his little brother in 1978, he falls and hits his head so hard it knocks him out. When he wakes up it's 1986, and though David hasn't aged at all, his family has. He takes on an adventure to try to get home to his real family in 1978.
7. The Princess Bride

Rating: PG
Where to Watch: Disney+
A fairytale adventure about true love and the journey of being reunited again after a long separation. It's filled with amazing one-liners and heady humor for adults.
8. Back to the Future
Rating: PG
Where to Watch: Prime Video
With the help of his eccentric scientist friend, Doc Brown, teenager Marty McFly accidentally time travels to the 1950s where he encounters young versions of his parents and must make sure that they fall in love (or he'll cease to exist) all while figuring out how to travel back to the future. No doubt a classic, just remember there is bullying, an attempted assault, and some language you may need to talk through with the kiddos.
9. Explorers
Rating: PG
Where to Watch: Prime Video
Three young friends manage to create a working spacecraft and take off into outer space where they encounter some very odd extraterrestrial life.
10. Annie
Rating: PG
Where to Watch: Prime Video
Annie lives in an orphanage led by the mean Miss Hannigan. When rich mogul "Daddy" Warbucks decides to let Annie live at his home to promote his image, she still longs to meet her parents. So, Warbucks announces a search for them and a reward, and many frauds come out of the woodwork.