In the summer months, my daughters run on peanut butter and jelly sandwiches. Sometimes, when we want to mix things up, we get wild and spread peanut butter on apples or bananas instead. We also make peanut butter crackers and peanut butter protein bites—and, well, the point is that we're peanut butter dependent.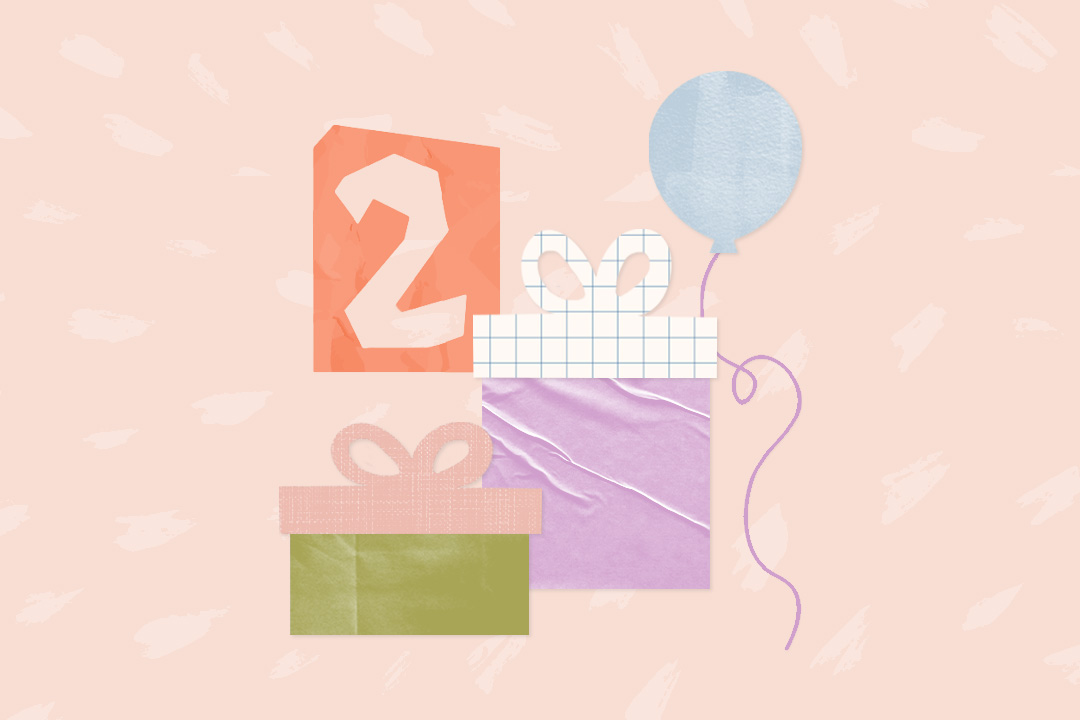 a LO in your life will love these! 🎁
So you can imagine that once the school year begins, my husband and I are left wondering what exactly to put inside my kids lunch boxes. With so many schools embracing peanut and tree nut-free policies to safeguard those with allergies, we've had to get creative with our meal ideas.
Whether your kiddo's school has a similar policy, or a member of your family has an allergy themselves, we wanted to provide a resource of ideas for the school year ahead. We've pulled together 20 kid-approved lunches that take the spotlight from our beloved peanut butter—check them out below!
Peanut-Free Lunch Ideas for Kids
When an ordinary sandwich just won't do, bring in the cucumber boats. Slathered with protein-rich hummus, cheese, and fresh tomatoes, this brilliant lunch box entry is novel enough to entice kids—and offers a healthful boost to power them up until the bell rings.
I love anything masquerading as a muffin, and these pumpkin oatmeal cups are healthy, filling little bites practically made for school lunches. Customize this recipe to your heart's content, adding chocolate chips and raisins and omitting the nuts, of course.
Want to make your little one feel like they've won the lottery? Tuck these homemade pizza rolls into their lunch this year. You'd be hard-pressed to find a school-aged kid who wouldn't be delighted by the sight. Customize this recipe with your little one's favorite veggies and include a tiny bowl of marinara sauce for dipping.
Elevate an ordinary sandwich by getting playful with its structure. Layers of deli meat, cheddar cheese, spinach, and sliced apples make a delicious, filling, and adorable lunch time treat when rolled into a pinwheel.
A staple in Japanese culture, bento boxes offer a convenient way to eat a well-rounded and balanced meal. With plenty of small compartments, these totally portable boxes practically call out for fruits, veggies, cheeses, and lots of dips and sauces.
Personal pizzas are the perfect solution to picky eaters: just let them choose what toppings to include! These mini pizzas use pitas as a base and whatever cheese, veggies, or meat you have on hand. A layer of hummus promises to keep little bellies full, too. Make a few in the evening to slice up for school lunches the next day.
Slip a few of these crispy chicken taquitos into your little one's lunchbox, for an easy, protein-packed meal. A side of guacamole or sour cream makes the perfect dipping sauce, and sliced bell peppers or cherry tomatoes help round out the dish.
A play on the classic egg salad sandwich, this recipe calls for ingredients you likely already have on hand. Who knew you could transform chickpeas and mayo with just a sprinkle of herbs and a few simple things from your fridge? Subtly flavored, this sandwich is 100% kid-approved.
Nothing says kid-friendly portability like a burrito loaded with simple flavors from chicken and cheese. Add guacamole and cherry tomatoes for some color and extra deliciousness.
To appeal to little ones who love to dip, whip up a batch of these vegetable-rich nuggets. A side of ketchup brings them to the next level. Best of all? This recipe is completely customizable, so whether you find broccoli or peppers in your vegetable bin, you can make do.
We love this healthy take on classic egg salad. It uses greek yogurt in place of mayonnaise for added protein. But don't worry, the flavor is just as great as we remember.
I know there are kiddos in my life who never turn down a trip to Subway. Help them take a make-at-home version of their favorite subs to school with this super simple lunch idea.
Help your little ones get their veggies in with the delicious addition of hummus. We love having a vegetarian option on the lunch roster that doesn't compromise on taste or nutritional benefits.
Peanut-Free lunch ideas don't have to be boring. Grill up some chicken wings one night and have the leftovers ready for a packed lunch the next day. Of course, just be sure your LO is old enough to eat this dish on their own at school.
Kids who live for family pizza night will love taking the tradition to school with them with this recipe. These pinwheels are as easy as they are delicious, and an option your kiddos will be asking for again and again.
Chicken tenders are sure to put a smile on any kiddo's face when they open their lunch box. The best part about this recipe is that they're baked to healthy perfection.
With the right thermos, kids can enjoy their favorite soup at lunch time. This classic chicken noodle soup recipe will hit the spot each and every time.
Who knew the most delicious pizza bagels didn't have to be reheated? Opening a lunchbox up to these is sure to make all of the other kids envious.
Take pigs in a blanket to a whole new level with these pretzel dogs. Filled with cheese, these will be the talk of the lunch room.
Quesadillas are always a welcomed choice for lunch, but this recipe is even better. Filled with broccoli and white beans, this healthy option is high in protein and will leave your kiddo feeling energized the rest of the day.