Back-to-school means back to the daily grind of packing lunches Monday through Friday with the hopes of your children actually eating it, amiright?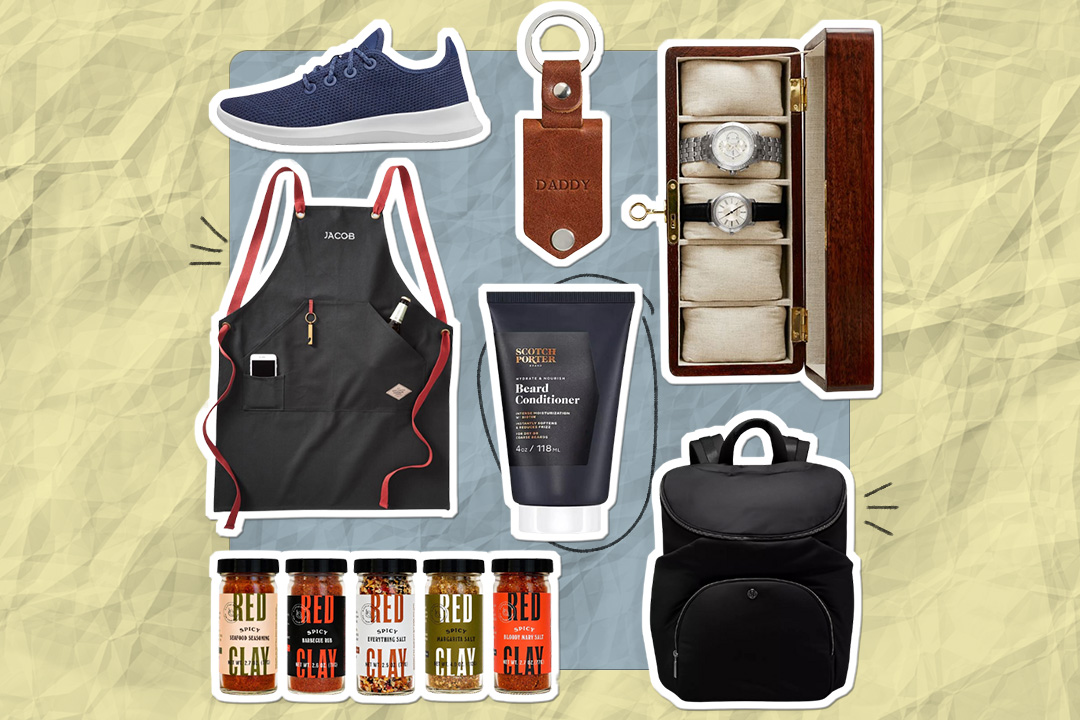 june 18 is coming up fast — have you started shopping yet? 😎
During one past school week, I had a particularly busy time at work. I had worked through the weekend and didn't have time to prep lunches. I also had to leave the house before the kids went off to school, so it was up to my husband to pack lunches and get the kids ready in the morning. Do you know what he did? He bought a week's worth of Lunchables from the grocery store and threw them in their lunch boxes and called it a day. Of course, my kids absolutely loved it, ate every last bite, and declared that dad makes the best lunches ever! 
Since that week, my kids ask for Lunchables daily. What about my hand-spun zucchini noodles and cut up veggies? Nope. They want the overprocessed treat that is the grocery store Lunchable, loaded with a list of ingredients that are a mile long. But if Lunchables are a lunchtime favorite, then why spend money buying them at the store when I can make healthier and more creative versions at home? 
Once I realized that Lunchables are just deconstructed meals placed in compartmentalized boxes, I decided to  DIY my own Lunchables made up of carbs, proteins, fruits/veggies, and some type of dip. Throw in a small desert, and I have a lunch that my kids will actually eat!
I came up with a list that I mix and match throughout the week that looks like this: 
Carbs: 
Crackers 

Pitas

Granola

Mini buns

Tortillas

Pretzels
Proteins: 
Ham

Turkey breast 

Cheese

Hard-boiled egg

Pepperoni

Organic hot dogs

Chicken

Mini meatballs
Fruit and Veggies (I usually choose two):
Grapes

Apple slices

Strawberries

Bananas

Blueberries

Orange slices

Carrot sticks

Celery sticks

Cauliflower

Jicama sticks
Hearts of palm

Cherry tomatoes
Dips: 
Ranch dressing

Ketchup

Guacamole

BBQ sauce

Peanut butter (when allowed in school)
Dessert: 
Banana bread (or any other sweet pastry)

Mini chocolate bar

Fruit snacks
Since implementing this new way of making lunches, my kids come home with empty lunch boxes every day. Of course, you can pack lunches with last night's leftovers or a PB&J, but if you're looking to get creative with your own DIY Lunchable, take some inspiration from these five recipes below.
Not only is this DIY Lunchable easy to put together, but kids have a blast assembling their own mini pizza for lunch with the ingredients. This one includes thinly-sliced pepperoni, mozzarella cheese cubes, black olives, roasted red bell peppers, pita chips, and hummus.
This Starbucks-inspired Bistro Box features several protein-rich foods to keep kids feeling full throughout the school day. Assemble this Lunchable using peanut butter (if allowed in your child's school), grapes, an apple, a hard-boiled egg, a Babybel cheese, and flatbread triangles. A huge bonus of this Bistro Box? It also makes a great lunch for moms to bring to work or eat while working from home!
This classic Lunchable includes apples with peanut butter, a handful of blueberries, nuts, and chocolate chips (for a little treat!), two hard-boiled eggs, and some carrots and celery. Healthy and easy to assemble: a win-win for busy moms during back-t0-school season!
Similar to other recipes above, this DIY Lunchable includes carrots, olives, cucumber slides, radishes, raspberries, and crackers. Add in some salami and provolone cheese and kids can create their own mini sandwiches!
Kids will love eating foods from the different sections of this Lunchable meal including blueberries, grapes, cherry tomatoes, hummus, pita bread, turkey and cheese roll-ups, and a few chocolate chips.
This article was originally published in 2019 and has been updated for timeliness.