Last March, as businesses shuttered, schools closed, and work dried up for many, I rode a wave of financial panic that carried on through the spring. Like so many around the world, I worried about the unsettling flow of our finances, fixated on the sheer amount gushing out versus the bits trickling in.
We canceled. We cut. We scrimped. But try as we might, my husband and I continued to rack up untold amounts in monthly grocery bills—even for four relatively simple, mostly plant-based eaters. Embracing what legendary food writer MFK Fisher termed "culinary caution," we committed to cutting costs on our grocery runs. But to do that, I first needed real expert advice. So, I turned to some of the wisest, most kitchen-savvy parents I know, begging them to spill their secrets for feeding their families on a budget.
Here are eight of their tips for saving on groceries: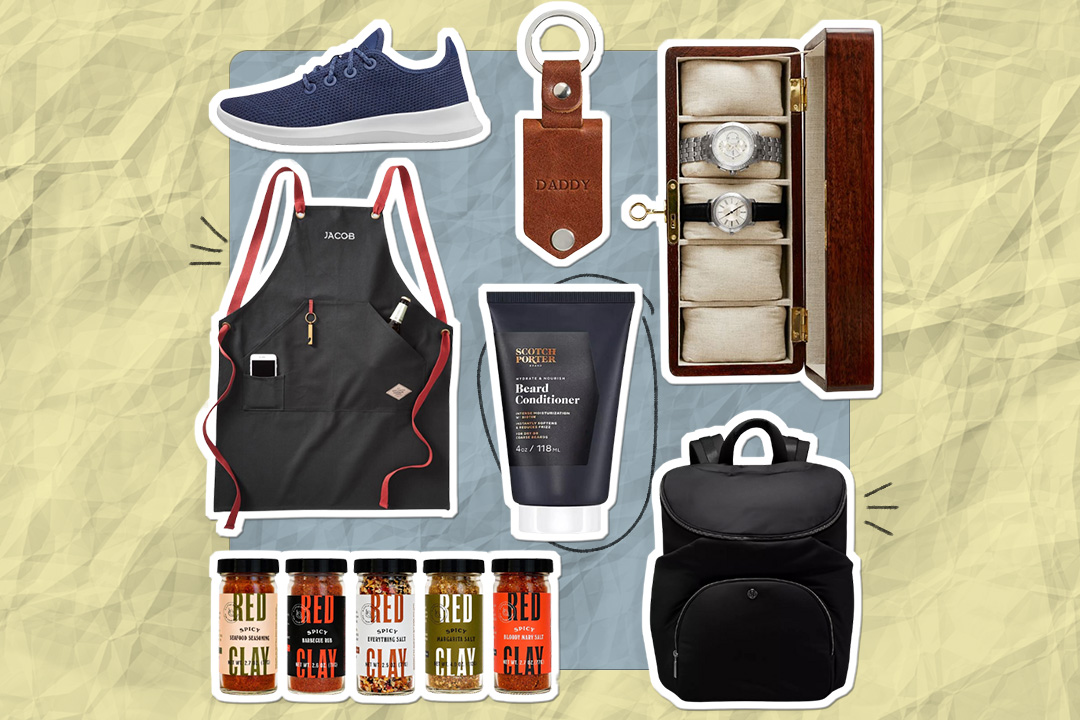 june 18 is coming up fast — have you started shopping yet? 😎
1. Order Online
Jenny S., a mom of two in Michigan, praised the idea of online ordering. "Even though grocery delivery services cost money, I find it easier to stay within my budget," she said. "I can see exactly how much goes into my cart as it accumulates, and I don't impulse or hunger shop." Save delivery fees and driver tips by ordering online and picking up packed groceries curbside or at a service counter.
I can see exactly how much goes into my cart as it accumulates, and I don't impulse or hunger shop.
2. Shop Around
I generally believe that time is money, but when Emily D., a mom of two in Michigan, extolled the virtues of shopping around for the best prices, I began to change my mind. "I generally look for the most cost-effective items between Trader Joe's, Whole Foods, and Target," she said. "For example, I've learned never to buy bananas at Whole Foods, where they are 59 cents each, compared to the 19 cents I pay at Target." For anyone with a banana-obsessed toddler like mine, this is a tip worth changing your habits for. It might seem like a small change, but the differences can add up.
3. Buy and Freeze
In the summer months, when berries are plentiful, tomatoes are perfectly ripe, and warm weather crops are most affordable, Leah D., a mom of four in Illinois, buys in bulk. "We follow the guideline of shopping the perimeter of the store, stocking up on mostly fresh produce and grains," she said. "Maybe one-third of what I buy gets prepped and frozen, ready to pull out and thaw later on in the year. That way, I'm not spending extra for off-season fruits and veggies."
4. Grow Your Own
I'm not a farmer, but the past year has propelled me wrist-deep into the dirt in my backyard. There, my husband and I have grown herbs, small and manageable veggies like tomatoes and bell peppers, and all kinds of leafy greens. For anyone with minimal space, growing lettuce in a big bowl makes for a perfect summer centerpiece, a couple of small pots on a windowsill are just right for herbs, and a pot at the back door or balcony can yield cherry tomatoes or strawberries all summer long.
5. Skip Convenience Foods
Jules C., a dad of three in Texas, said leaving behind convenience foods was the biggest game-changer for his family. "I used to buy washed and cut veggies, thinking it saved time and ensured we'd eat something healthy," he said. "But really, how long does it take to wash and chop a head of broccoli?"
I used to buy washed and cut veggies, thinking it saved time … But really, how long does it take to wash and chop a head of broccoli?
6. Pick and Choose
For Emily D., knowing when to buy fresh versus when to buy frozen or canned is key. "We buy a mix of produce from all three store sections based on how we use the ingredients and how much they cost. We can find frozen vegetables at a fraction of the cost of fresh ones sometimes," she said.
7. Shop the Sales
Scott K., a dad of three in Illinois, developed a new habit after he lost his job last spring. "I took over the kitchen entirely, and I'd plan our weekly meals around what was on sale that week," he said. "If I shop in person, I'll first look online to check out the deals, then base everything on those less expensive ingredients. I also try to stretch the limits of one item, using something like ground beef or chicken breasts for at least a couple of dishes."
8. Go DIY
To both save money and relieve stress, my husband used months of lockdown to cook everything from scratch—from pasta sauces to dried beans to breads and more. Not only did his new hobbies fill our home with delicious, comforting scents, but we were also able to chip away at our grocery bills in the process.