Each October 31st, I hand out 500 pieces of Halloween candy. Two hours of constant trick-or-treaters can be a little overwhelming, but my neighborhood has embraced the celebration by going all-in on outdoor Halloween decor to make the night even more fun for the kids. Some homes have classic Jack-o'-Lanterns and pumpkin lights, while others lean into the Halloween inflatables, and—to my own delight—some homes have groups of skeletons scaling their house or climbing in windows.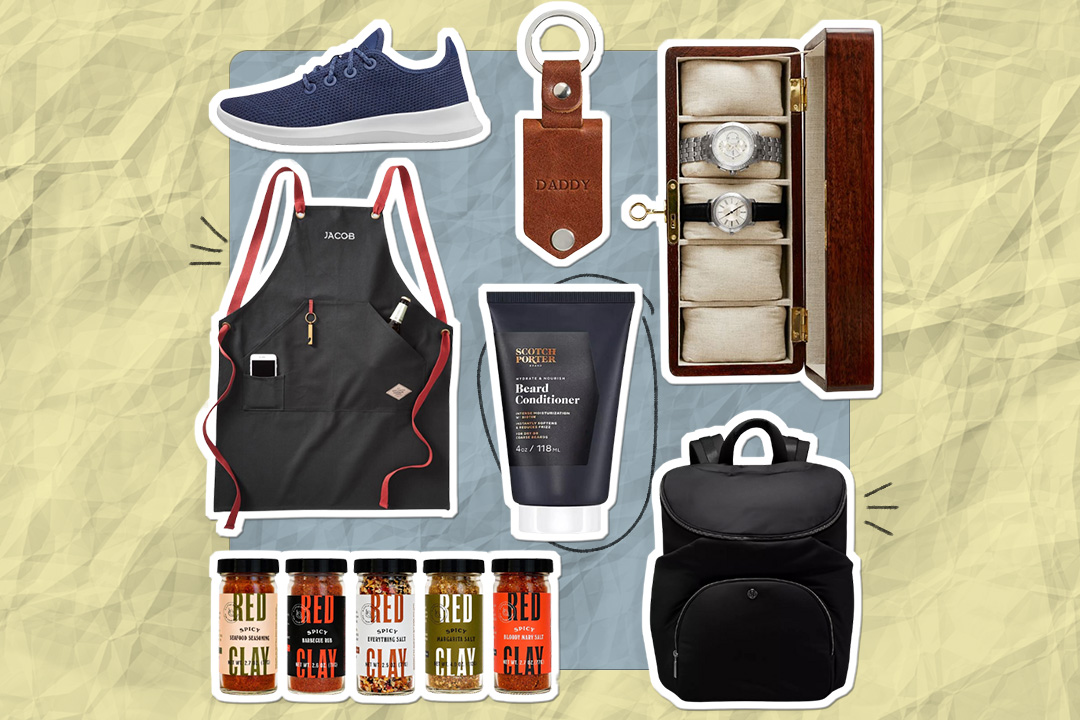 june 18 is coming up fast — have you started shopping yet? 😎
If you too are delighted by creative Halloween decor—whether you want to be inspired to attempt a spooky scene yourself or just appreciate the effort some people put into decorating, keep scrolling. We've gathered some of the most fun Halloween outdoor decorations that are more spooky than scary for the littlest of trick-or-treaters, and included links to shop if you want to recreate the look yourself.
Classic Halloween Front Porches
Add Halloween details to your fall front porch to welcome treat-or-treaters this year. Pose skeletons, spiders or crows among and fall essentials like pumpkins, hay bales, and corn stalks.
Shop the Look
Grandin Road
Add fall colors to your front door with this high-quality gourd and leaf garland you can have up all autumn-long.
Amazon
Make your porch into a regular haunted house with these faux crows from Amazon.
Oriental Trading Company
This faux hay bale is made from straw but can be used year after year to display fall decor on your front porch or steps.
Creative Skeleton Scenes
My personal favorite Halloween decor trend over the last few years is using poseable skeletons! Decorating with skeletons can unleash creativity, as shown in these examples with skeletons doing unexpected everyday tasks like watering plants and taking a "hot" yoga class.
Shop the Look
Wayfair
Pose this ghoulish guy any way you wish for a fun or spooky scene.
Best Buy
This giant skeleton has poseable arms and a moving jaw for an even scarier outdoor display.
Giant Spiders
Massive black spiders can create subtle spooky vibes on your home's exterior. Mix up the sizes of the spiders or choose one statement spider to complete the creepy-crawly look.
Shop the Look
Amazon
Under $11 each, grab one or more giant spiders to create a creepy scene.
Target
This $5 spider is slightly smaller at 20 inches.
Witch-Inspired
For homes with covered porches, floating witch hats are competing with decal bats for the best minimalist Halloween decor—thanks to social media. And we can't help but love the eerie look they create.
Shop the Look
Amazon
These 13" witch hats also come with 32 bats to complete the look.
Amazon
Lean next to your door for a perfect witch-themed decor accent.
Cute (Not Creepy) Scenes
For the littlest ones this Halloween, choosing an outdoor Halloween display that's more cute than creepy might be best—like this DIY-scene from It's the Great Pumpkin, Charlie Brown. Scatter pumpkins and choose your favorite Peanuts character(s) to feature.
Shop the Look
Pottery Barn
A scene from The Great Pumpkin wouldn't be complete without Snoopy.
Kids' Halloween Playhouses
Because Halloween is really about the kids, consider outfitting their favorite play space with some not-too-scary decor like bats, pumpkins, Halloween-themed doormats, and more.
Shop the Look