Lately, I have been on a minimalistic kick—I've been trying to get rid of unnecessary clutter and make room for products that are practical, cost-effective, and ultimately, make my life easier. That's where my tried-and-true Bentgo products come in, offering a thoughtfully designed range of items that are innovative and functional for all my food-storing and organizational needs. If you're wondering if Bentgo products are worth the hype, let's just cut to the chase: Yes, they are most definitely worth it.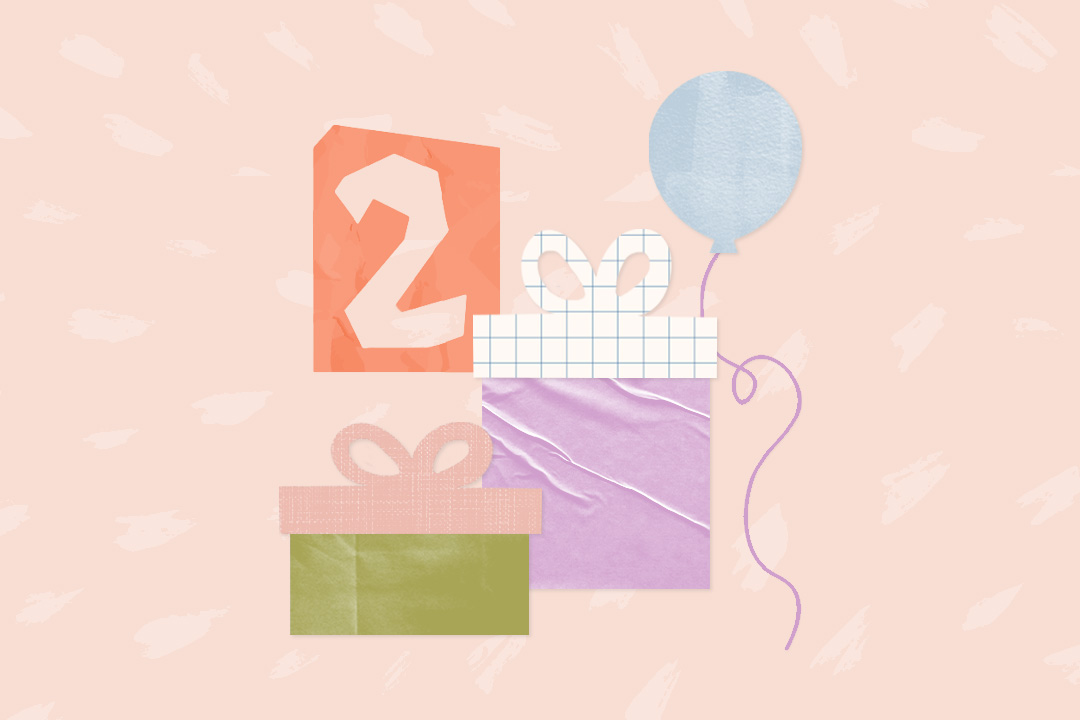 a LO in your life will love these! 🎁
Our editors have unanimously agreed that whether you're preparing school lunches, storing leftovers, or packing food for an outing, Bentgo products are something you should always have on deck—regardless of what stage of life you are in. Plus, it's a bonus that they help to promote better eating habits for kids and eco-friendly practices.
Bentgo products are also available on Amazon Prime, meaning it couldn't be easier to add some to your lunch-packing lineup. Take it from our team who all use Bentgo products in some capacity: We have found that these items are the easy hack to simplifying our daily routines. Below, we're sharing our review of Bentgo lunch boxes and accessories that we can't live without—and we know will soon to be your favorites too.
As an extra bonus, Bentgo products are currently on sale! Shop on bentgo.com with the code SCHOOLREADY, or apply coupons on Amazon Prime.
Our Editors' Bentgo Lunch Boxes Reviews
Amazon | Bentgo
We are a big on-the-go meal family and these food boxes have been everywhere from school, to the plane, to the beach and more! With an easy to open-and-close lid, my kids have no problem helping themselves on long trips or at school lunchtime. I love the five-compartment design that helps our kids with portions and ensuring each meal has a variety of different types of foods. We use these for road trip breakfasts, snack boxes, traditional lunchboxes, dinner picnics, and more.
— Alexandra Pagar-Wolf, Chief of Sales and Marketing
Amazon | Bentgo
This lunch box is the unsung hero of my bring-from-home lunches for in-office work days. Its leak-resistant lid, microwavable inner tray—complete with four compartments to organize my meal—and insulated outer shell all ensure my food survives my commute and stays fresh until lunch time. Plus, did I mention it's dishwasher safe and comes in the prettiest colors?! If you travel to an office for work, I highly recommend this.
— Julia Poulter, Senior Managing Editor
5 colors available
Amazon | Bentgo
I'm obsessed with this versatile Bentgo snack cup to transport so many of my favorite snacks while on the go. Its smart design includes a deep base plus a toppings compartment to pack things like smoothies + toppings, yogurt + granola, oatmeal + fruit, and more. I love that it's lightweight and compact as well as dishwasher and microwave safe—I've used it in the car, to throw in my work bag, and to take a snack to the park.
— Julia Poulter, Senior Managing Editor
5 colors available
Amazon | Bentgo
The Bentgo Chill is such a game changer for lunch boxes because of the removable ice pack. You don't need to buy an additional lunch bag and ice packs to keep their meals cool, so it ends up saving you some coins in the long run. All the food items fit really well and we have no issues closing it. I can also put yogurt and applesauce in the smaller compartments without worrying about spills. It checks every single one of my boxes and has made me a Bentgo believer for life.
— Steph Alleva Cornell, Branded Content Editor
10 colors available
Amazon | Bentgo
Our family is Bentgo's #1 fan! We love the compartments, the ability to conveniently place it all right in the dishwasher, and how it is leakproof. It's honestly a no-brainer for school lunches, snacks on the go, or travel.
— Megan Kemp, Sr. Sales Manager of Brand Partnerships
20+ patterns available
Amazon | Bentgo
I finally ditched the disposable plastic silverware for my daughter's two favorite lunches I pack over and over again for school—soup and pasta salad. This handy set comes with everything she needs, in a convenient carrying container. Plus, I can throw it all in the dishwasher instead of in the garbage!
— Kathy Sisson, Editor
4 colors and patterns available
Amazon | Bentgo
I've owned this stackable bento box for a couple of years now, and I still love using it. It is perfect for packing up a "girl dinner" style lunch (if you know, you know). I love to fill it with veggies, hummus, crackers, cheese, and anything else that sounds good to me for either park picnics or office lunches. It's also very easy to clean, dishwasher safe, and comes with reusable utensils.
— Jessica Welsh, Commerce Editor
8 colors available
Amazon | Bentgo
I often bring dinner leftovers for lunch the next day, so when I saw that Bentgo came out with this new microwave- and oven-safe stainless steel container, I knew I needed to try it. Also, it doesn't hurt that the metallic gold is incredibly chic. It has a removable divider, which is great for keeping foods separate.
— Jessica Welsh, Commerce Editor
4 colors available