I have the same routine somewhere between noon and 2 p.m. each weekday. During a break in my calendar, I step away from my laptop, open the fridge, and wonder what I can quickly throw together for lunch. Usually it's not creative or necessarily nutritious, so I'm always interested in quick lunch options beyond last night's leftovers.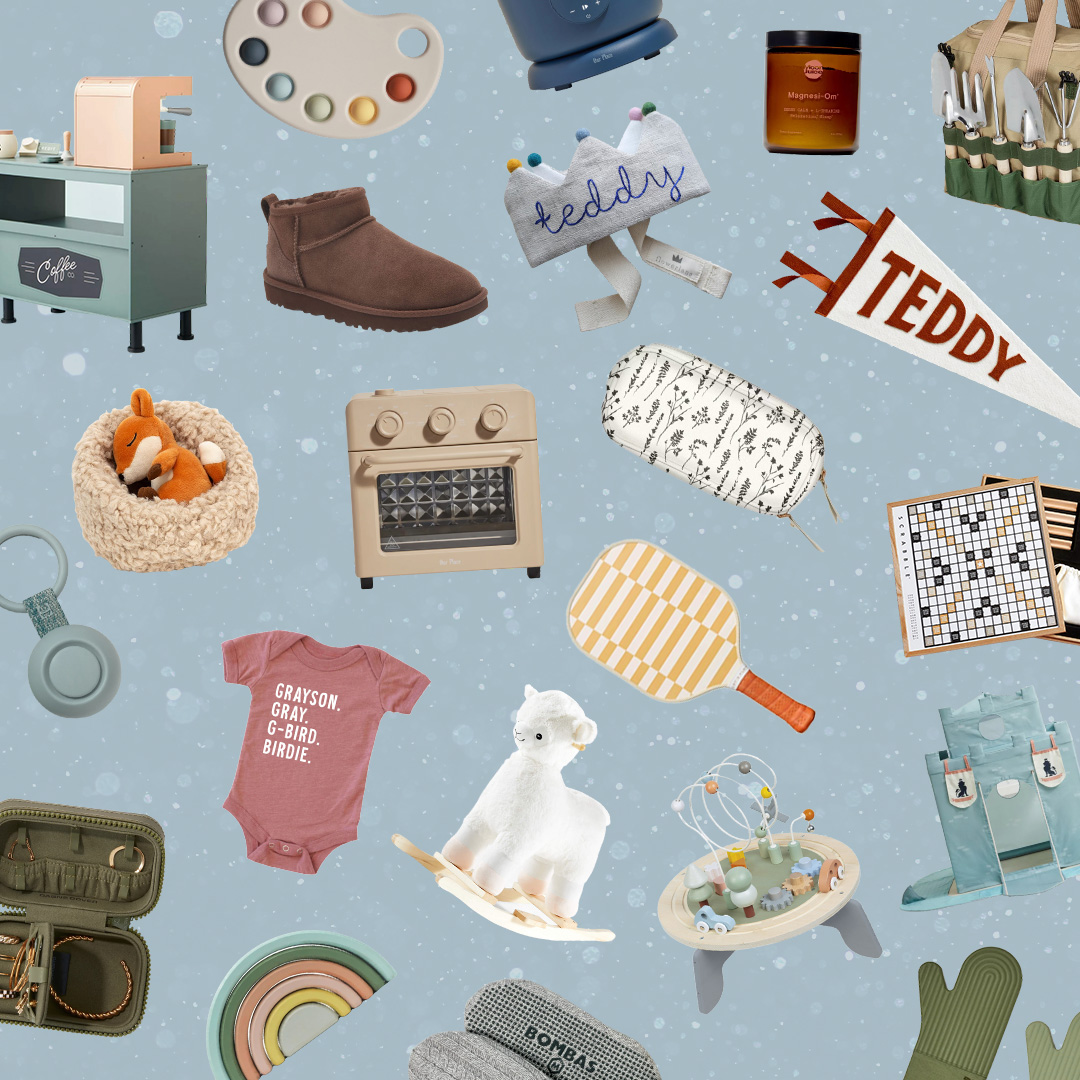 everything you need to ace holiday gifting this year 🎁
To help me—and fellow working from home parents—we pulled together lunch recipes with ingredients you may already have on hand or can add to your next grocery list. Salads, soups, wraps, kid-friendly options, and some creative takes on old classics round out this list of easy lunch recipes to make when working from home.
Sub in store-bought croutons, and this salad only has six ingredients. Cook the tortellini ahead of time and can be thrown together in minutes.
Once your rice is cooked, these quesadillas come together in three minutes. They're perfect for parents—and kids—for lunches or easy dinners.
A fresh take on the BLT sandwich, this salad subs noodles for bread. Use store-bought ranch or make your own with this yummy recipe.
Packed with good-for-you veggies like carrots, bell pepper, tomato, and zucchini, you can meal prep this soup on the weekend and eat it all week—or freeze for later. Sub coconut milk to make this a dairy-free recipe. Note: you'll need an Instant Pot and immersion blender for this one.
A perfect use for the can of black beans sitting in your pantry. This easy-to-assemble burrito includes corn, lettuce, tomatoes, and avocado.
These fun take on hot dogs are perfect for lunch—or as an after-school snack for hungry kiddos.
As you probably assumed by its name, this soup gets it's texture and flavor from one head of broccoli and cannellini beans. Plus, it can be stored in the fridge for three days or in the freezer for a month.
It's corn! And mac & cheese—a delicious combo kids will like, too. Plus, it's a recipe you can make all in one pot.
This recipe features two pantry staples: tuna and white beans. Add in peppery arugula and crunchy veggies like radishes for a delicious and protein-packed salad.
Another Italian-inspired option, you can make this gourmet with homemade pesto, burrata cheese, meats, and veggies. Or use the recipe to inspire a sandwich with ingredients you have at home. Note: you'll probably want a hearty bread like ciabatta to hold the heavier ingredients and sauce.
Make school lunch and work lunch prep easy by making one more lunchable for yourself. These pizza lunchables only use six ingredients.
Ranch fans will love this five-ingredient chicken wrap. Enjoy it cold or warm it up on a grill pan to warm the chicken and melt the cheese.
Make the prep for this delicious recipe easy by cooking and refrigerating chicken ahead of time or shredding a store-bought rotisserie chicken.
Made with another pantry staple, chickpeas, the time-consuming part of this recipe is marinating the chickpeas and chopping the fresh veggies. But, it still comes together in 20 minutes.
Buffalo chicken gets an upgrade with this hearty quinoa bowl. The recipe makes four servings, so you can meal prep for multiple days.
This article was originally published in 2020 and has been updated for timeliness.